On a Monday afternoon, Lisa Helfrich and Toni Levinson stood in a field of unkempt grass and mushy soil just north of Lancaster Community Park in Lancaster Township. Helfrich held the strings of three large helium balloons floating more than 140 feet in the air.
For a time, as the balloons flew overhead, the women stood in the center of a staked circle of caution tape measuring 100 feet in diameter.
The women and a few other Lancaster Township residents said their balloon protest was all they could currently do to demonstrate the scope and negative impacts they believe a proposed water tower will bring. The protest was held a day in advance of a crucial vote Tuesday night on the site of the proposed water tower.
A right of way and easement agreement between the School District of Lancaster and Lancaster city is on the agenda for a school board vote Tuesday night, and with it some long-term implications.
The proposed agreement includes a $2 million payment to the district paid over 20 years in exchange for the city's right to use about four-fifths of an acre near Millersville Pike to construct and maintain a 3-million-gallon water tank for 99 years. The proposed water tower would be located south of the future homes of Wheatland Middle School and Buchanan Elementary School.
"What a heck of a thing for a kid to see outside of their school window," Levinson said.
Negotiation background
The district announced last year it would enter negotiations with city officials following statements by Mayor Danene Sorace that the city might pursue seizure of the land through eminent domain.
Sorace in December estimated construction and piping for the tank would cost $7 million, plus an additional $1.5 million for a water supply line. The $2 million payment put the total cost to at least $10.5 million.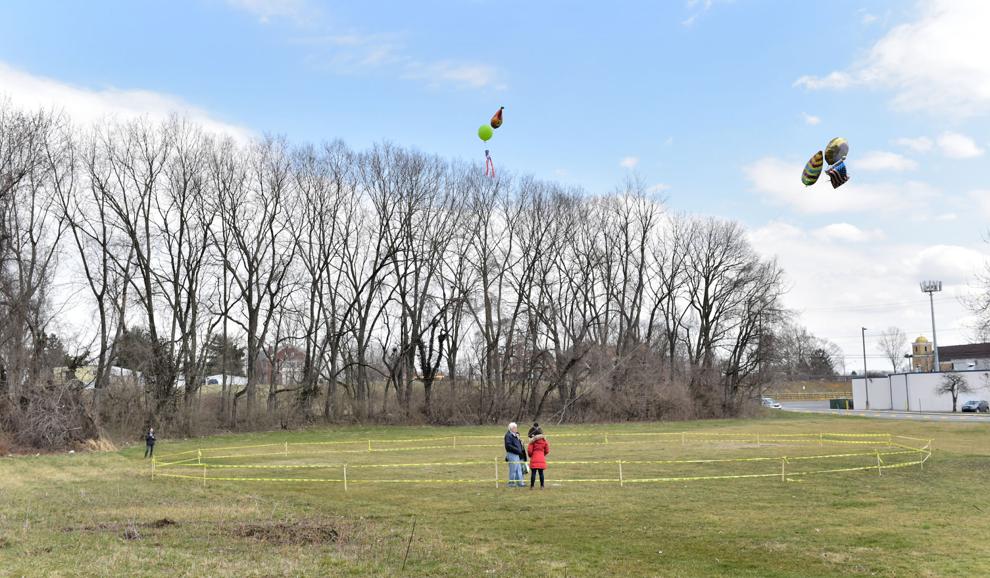 "The reason the city school district wants to take this (offer) is because of eminent domain," said Kate Lutz, an organizer with the grassroots group Friends of Lancaster Township Park. Lutz was among the demonstrators yesterday.
The district said as much in a presentation document from last week's committee of the whole meeting that stated the agreement was "not something the School District wanted and is entering to avoid condemnation of the land."
Lutz said Monday's demonstration was one directed toward school board members to consider delaying a vote on the agreement until crucial city posts overseeing water are filled, including the position of director of public works.
The previous director, Charlotte Katzenmoyer, left her post last November, and it remains unfilled.
"Why not put the brakes on and let the new hires come in and give their perspective on a 21st century water infrastructure?" Lutz asked.
"This is too big of a giant to let loose without due diligence."