The stretch of the Susquehanna River that divides Lancaster and York counties has a chance at a statewide spotlight, and Hope Byers is thrilled.
"We thought that River of the Year would be a great way to launch this brand that we've been working so hard to promote as a tourism destination," she said.
Byers works for Susquehanna Heritage, the nonprofit group focused on promoting the Susquehanna as a national destination for history and outdoors buffs, and manages Columbia Crossing, the trail center that serves as the hub of the 14-mile Northwest Lancaster County River Trail.
The online 2018 River of the Year contest the state Department of Conservation and National Resources announced this week pits the stretch of the Susquehanna from Harrisburg to Maryland — which is listed as Lower Susquehanna/Susquehanna Riverlands — against four other nominees for the honor, which comes with a $10,000 grant. They are:
Little Juniata River in the center of the state
Connoquenessing Creek in western Pennsylvania
Lackawanna River in northern Pennsylvania
Loyalsock Creek, also in northern Pennsylvania.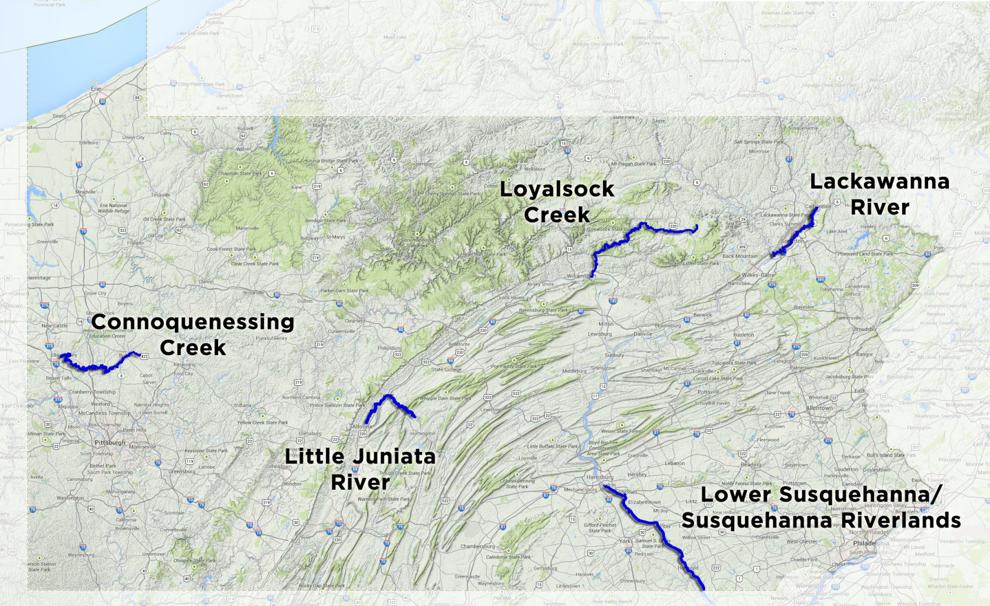 Votes are being accepted at pariveroftheyear.org through 5 p.m. Dec. 22. Only one vote per email address will be accepted.
"If you think that this river is a beautiful place to live, work and play, voting is the way to show that," Byers said.
If the Susquehanna wins, she said, local supporters have committed to special activities, including a public paddling trip, or sojourn, on the Susquehanna and an expansion of the National Trails Day celebration in June.
DCNR, in partnership with Pennsylvania Organization for Watersheds and Rivers (POWR), has honored a River of the Year annually since 1983. The most recent local winner was in 2009, when the Lower and Middle Susquehanna River won.
"While we formally recognize only one river with this award, we acknowledge the unique value of all rivers and their contribution to the overall environmental quality of Pennsylvania and the quality of life for all who enjoy them," said POWR's Janet Sweeney.
---
Related coverage: