Update Oct. 2, 2019
The final routine report of the 2019 season showed a second human case of West Nile virus in Pennsylvania, in Chester County.
State records show Lancaster County's 2019 tally as 36 mosquito positives, with no bird or human cases found here.
---
Posted Sept. 18, 2019
Pennsylvania officials have reported this year's first suspected human case of West Nile virus amid what has been a mild season statewide and in Lancaster County.
The suspected case is in Philadelphia and comes almost two months later than its 2018 counterpart.
Last season was the worst in more than a decade, leading to at least five deaths including those of two people in Lancaster County. By the time surveillance stopped at the end of last September, 453 mosquitoes in the county had tested positive for the virus; this year, state records show just 30 mosquito cases so far. 
Olivia Bingeman, Lancaster and Lebanon's Mosquito-borne Disease Control Program coordinator, said numbers are so low that, overall, this is shaping up to be the least intense season in about a decade. 
"Just because it is calm this year doesn't mean the virus is on its way out," she cautioned. "It could be back with vengeance next year, and it's never too early or late in the season for people to be thinking about changes they can be making around their properties to keep them safe."
She also said doorhangers distributed in parts of the county are among expanded efforts this year to educate people about the dangers of mosquitoes and how to combat them. 
The virus is spread by infected mosquitoes that pass the virus on to birds, animals and people. Humans can contract West Nile encephalitis, an infection that can result in an inflammation of the brain and sometimes results in death.
Experts encourage mosquito-preventive measures including long clothing, repellent and eliminating even small amounts of standing water.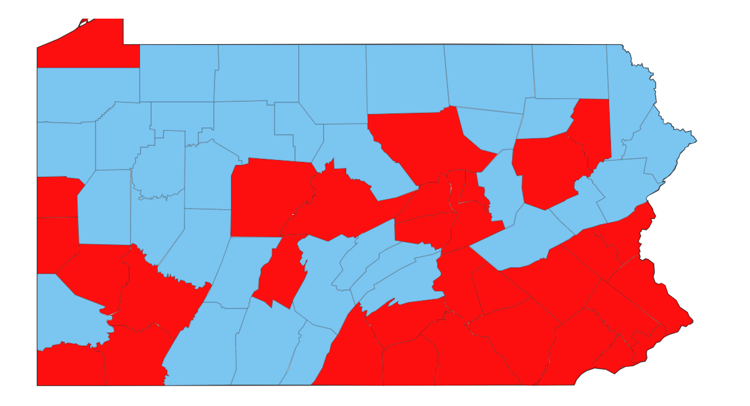 ---
Not Pennsylvania, thankfully | Uptick seen in rare and serious #mosquito-borne virus [eastern equine encephalitis, or EEE] in some US states https://t.co/w3e2XfhFLV

— Heather Stauffer (@HStaufferLNP) September 19, 2019
Rare, deadly mosquito-borne virus #EEE detected in 3 Pennsylvania counties: Erie, Carbon, & Monroe; "Health officials say the infection is fatal in 30% of human cases." https://t.co/kuDiaoloAi

— Heather Stauffer (@HStaufferLNP) September 23, 2019