Pumpkins don't do well when it rains as much as it's rained in Lancaster County this summer.
"It's had a major effect on the pumpkins," Jim Stauffer, owner of the Country Barn at 211 S. Donerville Road, said Friday. "It's pretty bad."
Pumpkins don't like the rain, he said. Neither do the bees, which are needed to pollinate the plants.
"When the bees don't pollinate, you don't get pumpkins," Stauffer said. "So, pumpkins are going to be a little bit scarce this year. And there will be some quality issues, too."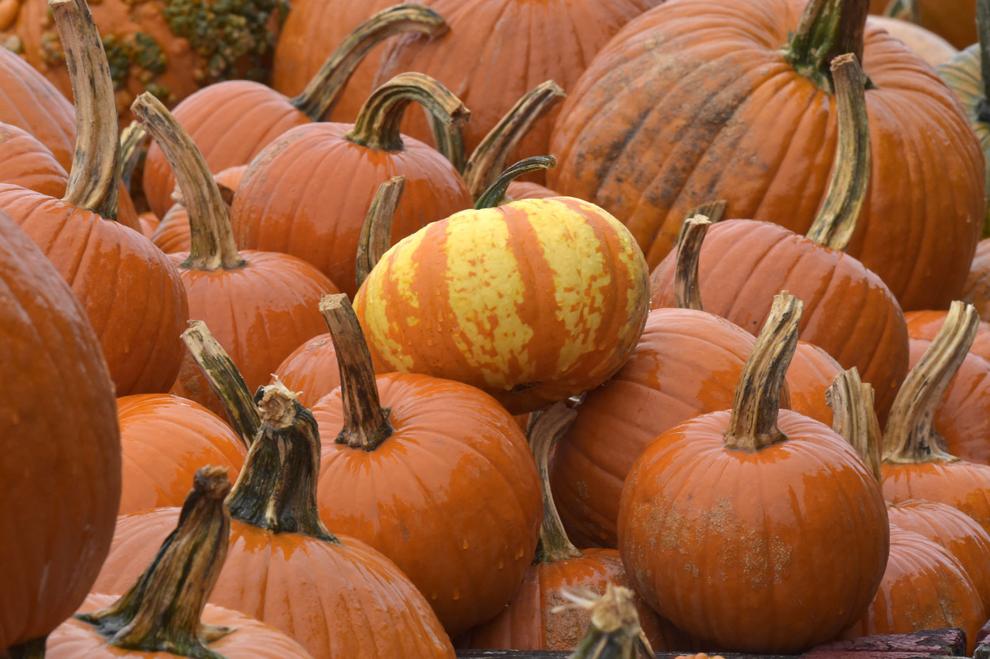 Leon Ressler, an educator with the Penn State Extension in Lancaster, agreed that the rain has had a detrimental effect on the seasonal crop.
"The pumpkin supply may be a bit limited this year," he said. "There's no question we're going to lose some because of all this rain."
He doesn't expect a shortage of pumpkins, he said.
"There won't be a glut, either, so you won't see really cheap pumpkins this year, but they'll be around," Ressler said. "But with good disease control, they may be OK."
'A harder season'
Several local pumpkin growers told a similar story.
"It's been a harder season than normal," said Phyllis Shenk, co-manager of the store at Cherry Hill Orchards, at 400 Long Lane. "There's more decay because of so much rain. We just won't get the packout we normally get."
But, Shenk said, "there's still plenty out there." The Leola produce auction is getting good quantities of pumpkins, she said, so she doesn't expect customers will see much difference in price this year.
Daryl Martin, co-owner of Brecknock Orchard at 390 Orchard Road, Mohnton, said "we have a good crop" despite setbacks.
"With this amount of moisture, you see more plant loss, especially in low areas where the water can sit," Martin said.
That means more pumpkins are spotting in the field, he said, and some of them are getting too soft.
"Check and make sure it feels solid and sound" when picking a pumpkin, he urged. "If it's bad on the interior, you'll be able to feel it. It'll be spongy."
He agreed that prices should be about the same this year — in part because sellers are importing additional pumpkins from the Midwest, which had a drier season.
'Rotten pumpkins'
Stauffer said consumers might see some higher prices, depending on the how the crop comes in.
Growers have been spraying to prevent rot and fungus issues, he said.
"There's junk going through the auctions, with rotten pumpkins in the bins," he warned.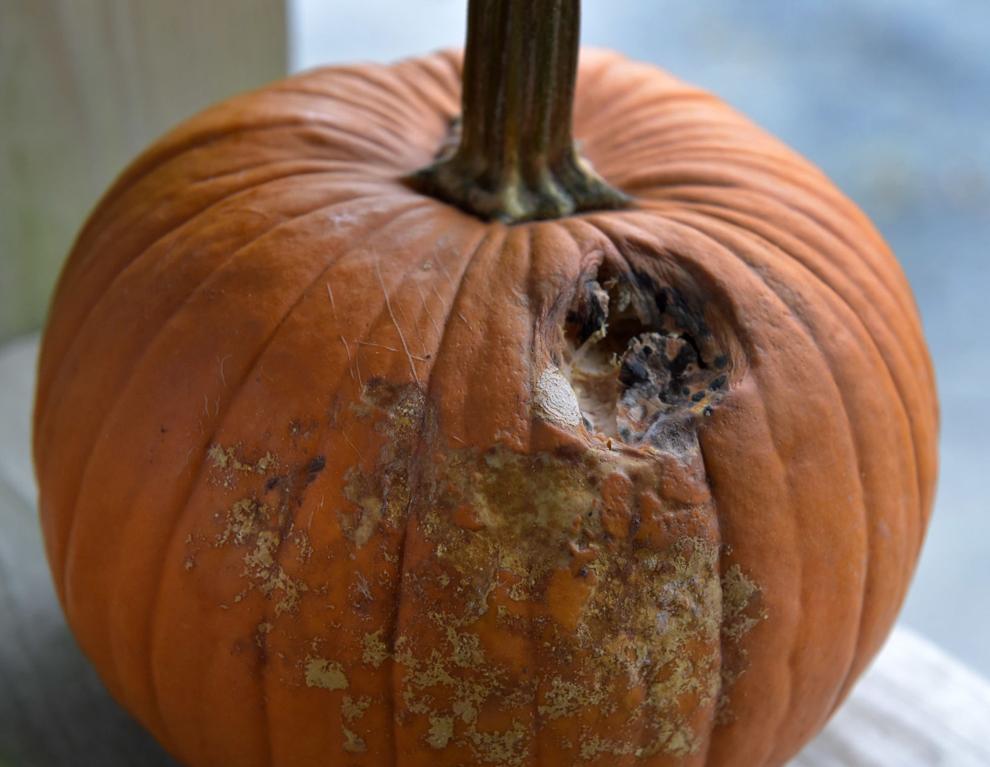 He also said buyers should take a close look at pumpkins before making a selection.
"It's like buying a car that's brand new or a car that looks new but it's got a used motor in it that's junk. They both look good, but you don't know what's under the hood."