Conversion of the towering and closed 113-year-old Safe Harbor railroad trestle into a pedestrian footpath seems to be at hand, providing the last missing link for the popular Enola Low Grade Rail Trail.
The state announced a $3 million grant for the project Tuesday, ending months of fretting by local officials and trail advocates.
The elevated path high above the mouth of the Conestoga River would enable a continuous multi-use walking path for 28 miles from Turkey Point to the Chester County line.
But there are even higher aspirations. County officials think the lofty view of the Susquehanna River from the bridge — combined with an uninterrupted extensive rail-trail system — could catapult the trail into a national attraction with attending local eco-tourism benefits.
"We are anticipating that it's going to be at the very least a regional attraction, and at the most we anticipate to see license plates from all over the country," said Ryan Strohecker, Manor Township manager.
Said County Commissioner Craig Lehman, "When complete, this trail will be a significant recreational asset for Lancaster County, boosting our local economy and quality of life and will be another trail gem for Lancaster County with it certainly being a regional draw and perhaps even a national draw for recreational tourists."
Echoed Commissioner Dennis Stuckey, "I agree that a restored Safe Harbor Trestle Bridge that will create a continuous trail across the county has the potential to be a major regional trail in the Northeast, if not a national attraction.  This will have a significant positive impact on ecotourism for Lancaster County."
PennDOT Secretary Leslie Richards said of the grant to Lancaster County, "This project is an example of how transportation is critical to our communities' mobility and economies. Our partnerships with the municipality, planning organizations, and Department of Conservation and Natural Resources were crucial in making this project a reality."
Funding in place
Officials had been on the edges of their seats since January waiting for word of the grant. On Tuesday, Gov. Tom Wolf and PennDOT Secretary Leslie Richards announced funding for 82 projects across the state under a federal program to improve transportation alternatives and make the state more accessible.
The $3 million is double any of the other grants awarded, which totaled $67 million.
Manor Township had asked for $5 million but knew it would probably get less and had been lining up other funding — including $2.3 million from Lancaster County — over the last couple years.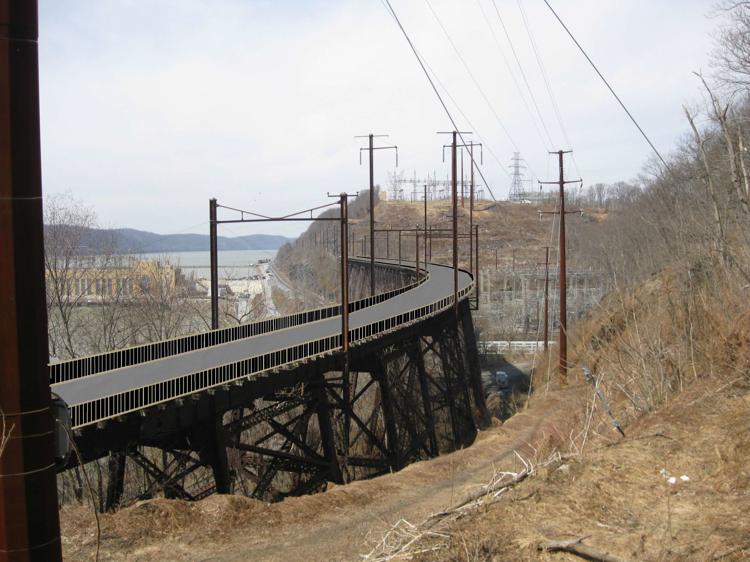 That leaves a deficit of less than $1 million for the $7.4 million bridge rehab project, but Manor officials are preparing a capital campaign among the township's businesses to make up that gap.
"This is very exciting. This lines everything up. It's no longer in halt mode — we're ready to go!" Strohecker said.
Next steps
Officials will now line up engineering work to design the improvements needed to make one-third-of-a-mile girder and railroad tie bridge pedestrian friendly.
That will likely take 12 to 18 months, Strohecker said. Work could begin in 2020 and take two years to complete.
The decking will be concrete interspersed with glass sections to see the river below.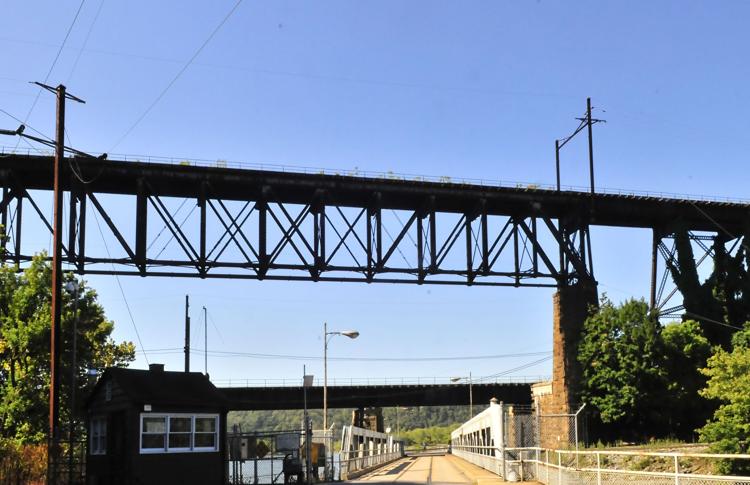 He thinks the views from atop the Safe Harbor bridge will be a year-round attraction.
"You will have a bird's-eye view of ice jams — that will create a buzz over winter," he said. "In summer, we anticipate birdwatchers to be out.
"It's just such a unique view that you don't see elsewhere."
On a visit to the bridge and Manor Township's 5-mile stretch of the Enola Low Grade Rail Trail last fall, Cindy Adams Dunn, secretary of the state Department of Conservation and Natural Resources, said the bridge was perhaps the most pressing trail gap in Pennsylvania.
Her department has provided funding for the project.
Other missing links
The most recent funding for the long-planned bridge rehab comes as another missing link in the Enola Low Grade Rail Trail — a pedestrian bridge over Route 222 at Quarryville — quietly opened for public use in the last couple weeks. A ribbon-cutting and grand opening is planned for June 9.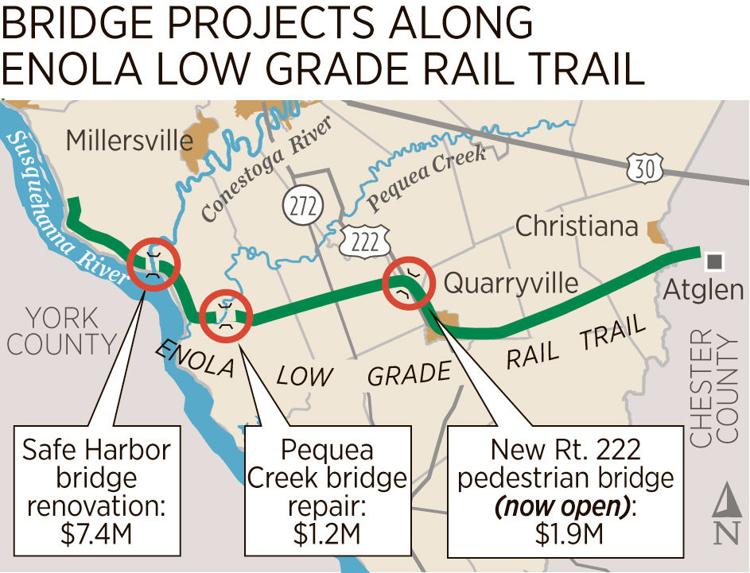 Yet, that milestone has been somewhat offset by the intentional burning of the trail's railroad trestle crossing over Pequea Creek on April 13. The arson fire burned most of the railroad ties that served as the trail surface and damaged some of the structural steel.
Still, between insurance adjustments and grant money that will be sought, Martic Township Supervisor Duane Sellers said Tuesday, "I'm definitely optimistic it will be replaced."
He estimated the repair price tag at $1 million–$2 million.
---