The spring rains have not been kind to both crop and produce farmers, in Lancaster County, hindering them from getting their assets into the ground and then delaying growth as their bounty emerges.
For example, the Memorial Day weekend is often the big reveal for succulent strawberries for Lancaster County.
It won't be so much this year, as seemingly endless waves of rain caused rot in strawberries planted outside and dampened yields.
"It's going to be a rough start to the strawberry season because of the rain. There are some strawberries in roadside stands and in produce auctions this week, but not a lot," said Jeff Stoltzfus, a Penn State Extension food safety educator and produce farmer in eastern Lancaster County.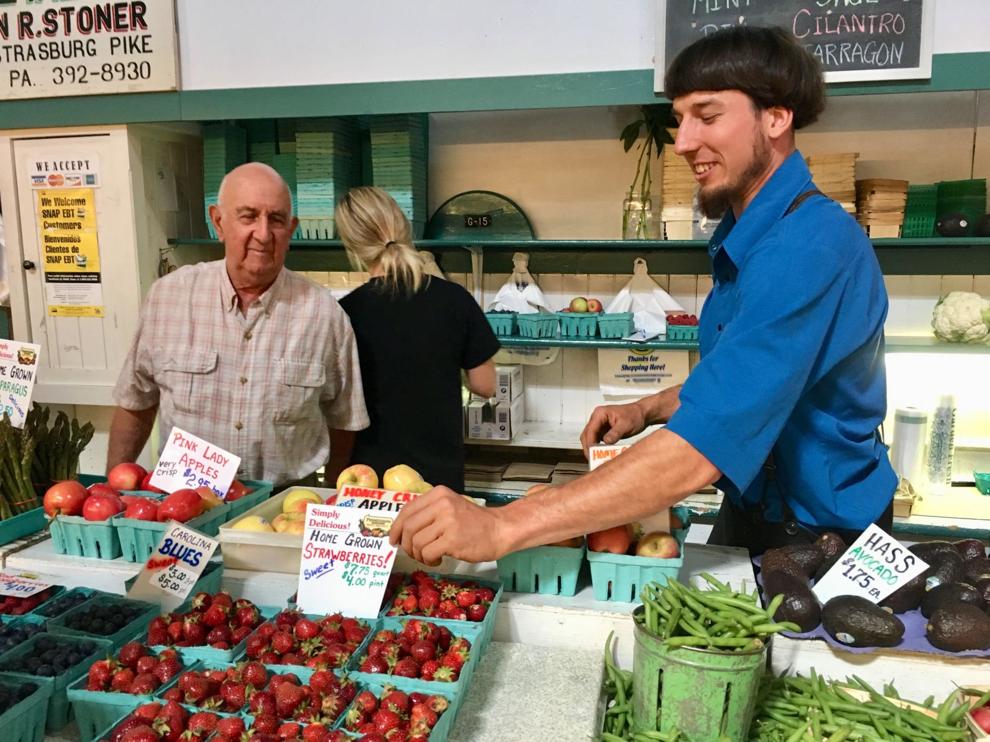 At Central Market, Elmer Stoltzfus, who works at the John L. Stoner vegetable stand, estimates the stand's Washington Boro grower of  strawberries lost half his early crop to rot.
Penn State Extension sent out a news release Friday suggesting recent heavy rains and excessively wet soil will have many farmers assessing stands of corn and soybeans to determine if replanting is necessary.
"There are a lot of wet spots in fields," agreed Jeff Graybill, an agronomy educator in the regional Penn State Extension office in Lancaster.
"That drowns out crops and you may have to replant or suffer lost yields."
And more rain is forecast for the Memorial Day weekend. According to Accuweather, showers or thunderstorms could come through the county both days, with the high reaching 85 today and 81 Sunday.
Still, local growers have made the most of narrow windows for planting and the brunt of growing season is still ahead.
"Things have been pushed back a little but but I don't think we are terribly far behind," said Stoltzfus.
Graybill said one of the biggest victims to the rainy season has been dairy farmers, who recently cut chopped rye grass in fields, a key stored forage to feed their cows through the summer.
The rye needs to lay for several days to dry out. But with all the rain, it has remained in the fields uncollected, losing its nutrient value.
It's not just the rain
There have been other problems as well. Slugs have started appearing on corn and soybeans due to the dampness, though not as bad as last spring, according to Graybill.
Plantings of cantaloupes, pumpkins and tomatoes have been delayed though they could remain protected in greenhouses for another week before pushing the planting deadline, Graybill said.
With all the unfavorable weather so far, the next week or two will become key in getting plantings off to a good start.
At the Groff's produce stand in Central Market on Friday, standholder Earl Groff said rain had meant late plantings of lettuce, chard, cucumbers, asparagus, sugar peas and green beans.
Still, nodding to the bright morning outside, Groff lit up and quipped, "It's a brand new day with sunshine, and that's good."