The consultants helping Lancaster County develop a comprehensive walking, biking and transit plan said they're encouraged by the high level of public interest here.
To date, about 900 people have filled out an online survey, giving opinions on existing road and trail conditions and making recommendations. And more than 100 people attended an open house Thursday, March 2, to pore over maps, learn about the plan and find out what happens next.
Get involved, senior design associate Melissa Miklus advised the audience. Get your friends involved and make your voices heard.
Miklus works for Alta Planning + Design, the consulting firm helping local officials to craft the plan, known as an Active Transportation Plan, or ATP.
"We're here to listen to you," she said.
The timeline calls for developing recommendations this spring and drafting a final plan this summer.
Active transportation encompasses any kind of human-powered locomotion, Miklus said: Walking, biking, jogging, and so on.
A good plan will mesh well with other transportation modes, particularly public transit.
Lancaster's plan will integrate five components: A county plan, the city's bike plan and three intermunicipal greenways: the Greater Lancaster Heritage Pathway, which would traverse the county east-west, the Engleside Greenway extending south from the city and the Northeast Greenway.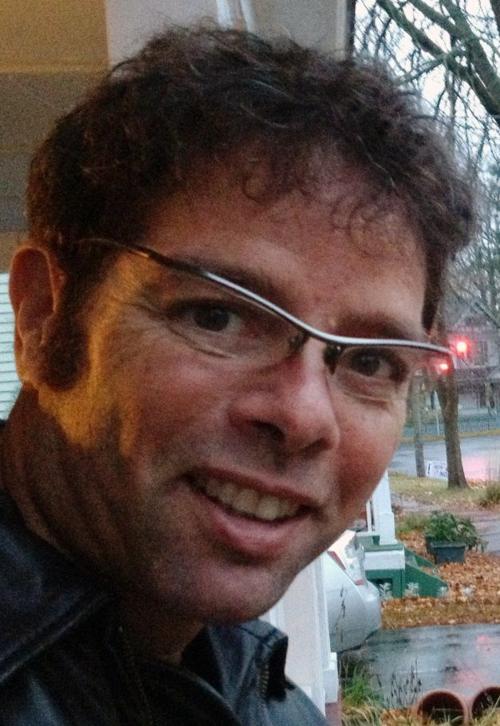 Jeff Olson
Lancaster already has many of the necessary pieces in place, waiting to be stitched together, said Alta principal Jeff Olson.
He enthused about the region's "iconic" landscape.
"If we can match the infrastructure to the quality of that landscape ... this is going to be great for transportation, for recreation, for quality of life," he said.
The plan will include both easy projects — "low-hanging fruit," as Miklus put it — and major ones. Having some easier ones to do first helps create momentum for tackling the harder ones, she said.
The state Department of Transportation wants to do its part, said Angela Watson, an official in PennDOT's multimodal department.
PennDOT recently launched PennDOT Connects, an effort to promote closer collaboration with local officials and devote greater attention to pedestrians' and bicyclists' needs in department projects.
Debbie Mink heads up the bicycle club at Willow Valley Communities. The club would like to see a bike trail developed between Willow Valley's Manor and Lake campuses, she said, and would welcome — and make use of — more bike paths countywide.
Mink noted that the county's network has grown just in the four years she's been here.
"It's progressing. It's progressing a lot," she said.
The plan will cost $250,000 to develop, paid for with state and federal funds. Since it's still in development, there's no estimate yet of what the various elements might cost.
Don't worry too much about funding, Olson said. Be persistent, he advised, and if the ideas are good, the funding will come together.