Editor's note: This story was published in 2019. UPDATE: Ricardo Munoz was fatally shot by Lancaster police on Sunday, Sept. 13, 2020. For the latest, click here. 
A Lancaster man is facing four counts of felony aggravated assault following a stabbing spree on North Queen Street in Lancaster city Monday.
Ricardo Miguel Munoz, 25, is in Lancaster County Prison in lieu of the $1 million bail set by District Judge Adam Witkonis.
Four people — including a 16-year-old boy with a stab wound to the face — were transported to Lancaster General Hospital following the string of stabbings, which stemmed from a fight, according to police.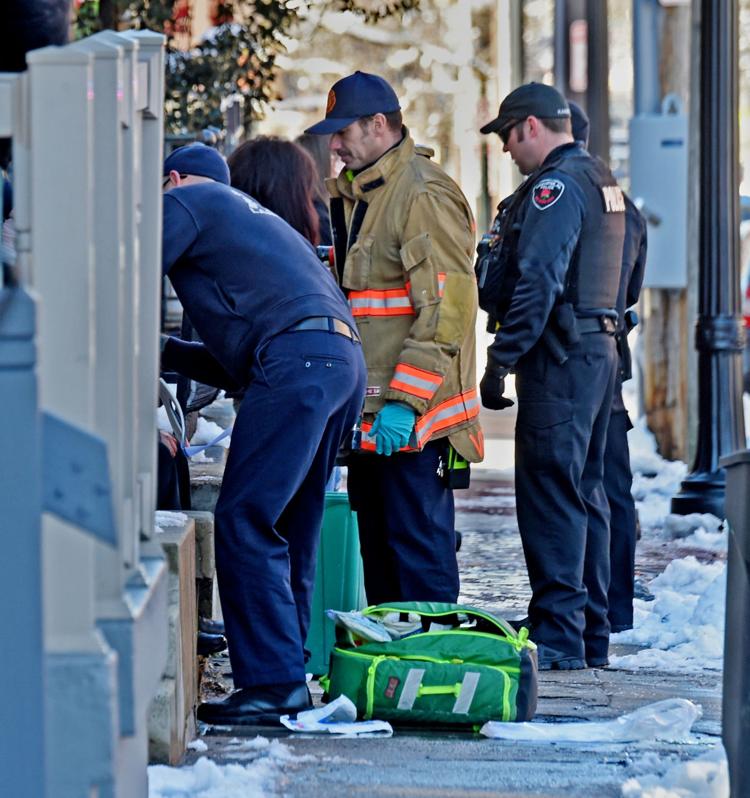 At 3:10 p.m. Monday, police were called to the scene, where they found Munoz outside a home on the 500 block of North Queen Street holding a knife to his throat, a news release states.
After repeated commands by police to drop the knife, Munoz attempted to jump over a handrail in front of a residence, according to police, who deployed a stun gun on Munoz and took him into custody.
Munoz was transported to Lancaster General Hospital on Monday for injuries to his hand, then released and taken to the police station, the news release stated.
Munoz was again transported to Lancaster General Hospital early Tuesday morning for additional treatment to his hand before appearing for his arraignment.
Fight preceded stabbing
Police said a preliminary investigation showed an argument between Munoz and several people preceded the fight. The altercation became physical and several people punched and kicked Munoz, police said.
After the combatants walked away, Munoz went to a backpack to retrieve a folding knife and proceeded to stab or slash the others.
Following Munoz's apprehension, officers heard people inside the home where Munoz attempted to gain entry, according to police, and upon entering the residence found three people with wounds "consistent with stabbing/slashing."
A 22-year-old woman suffered a slash injury to her hands and was treated and later released. A 26-year-old man suffered a slash to his head and was also treated and released.
Another 26-year-old male suffered three stab wounds to this left arm and was at Lancaster General Hospital in fair condition as of Tuesday morning, according to Lancaster Bureau of Police Lt. Bill Hickey.
A further search inside and outside the home led officers to another victim at the rear of the residence — a 16-year-old boy who suffered at least five stab wounds to his face, right thigh, left ankle and the right side of his torso, according to a police affidavit.
The boy was in serious but stable condition at Lancaster General Hospital Tuesday morning, a news release stated.
The juvenile, the 22-year-old woman and the 26-year-old male with the stab wound to the arm are all related to each other, according to police. Munoz has no known relation with the victims.