When entrepreneur Jonah Dodd took over a discount store in Ephrata in 2009, he decided to retain the small 4-foot-wide section that sold organic products.
Tracking the store's sales, he noticed the organic produce and other products were turning over faster than anything else in the store. He expanded the organic section and added gluten-free products.
With the store's organic business rising by a whopping 25 percent each year, Dodd opened a new 10,000-square-foot addition in 2014, with half the space devoted to organic products.
"Some of our prices are high. It messes up our discount image, but it's just the demand of our customer base," says a pleased Dodd.
His organic boom experience is being repeated around Lancaster County and across the state.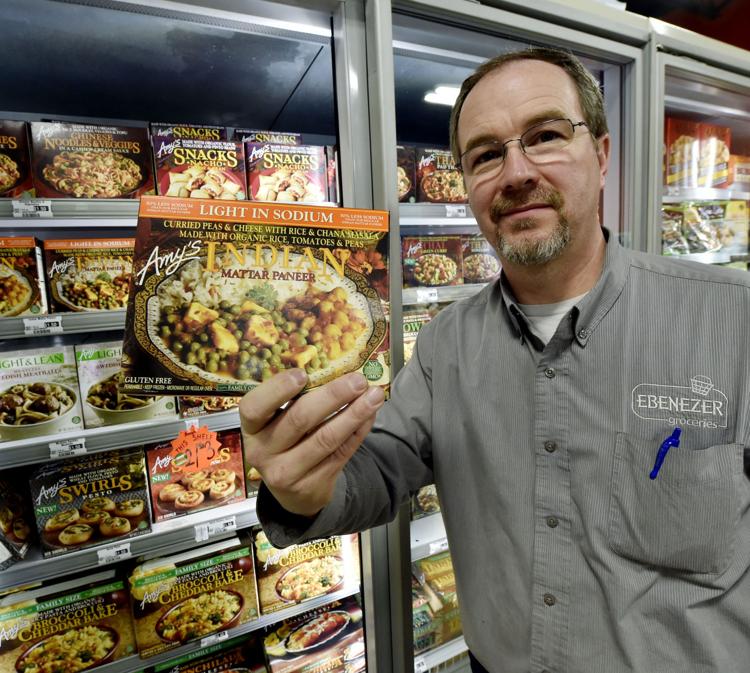 Pennsylvania has passed Washington state for total sales of organic products and now trails only California as the biggest organic center in the United States, according to the federal government.
Even more indicative of the burgeoning organic boom, Pennsylvania's $660 million sales of certified organic commodities in 2016 represented a doubling in a single year, according to the annual Certified Organic Survey compiled by the National Agricultural Statistics Service of the U.S. Department of Agriculture.
The market value of organic products still represents only 9 percent of the value of all agricultural products in the state, but it is rising sharply.
At a recent two-day "Growing Pennsylvania's Organic Farms Conference" in Harrisburg, the state's energized organic producers set their sights on an even loftier goal: making Pennsylvania the "organic breadbasket of the East Coast."
As defined by the USDA, an organic food product must meet guidelines that enhance soil, protect the environment, humanely treat animals and avoids toxic synthetic substances.
Though organic products can cost substantially more and some studies question the added health benefits,  more and more consumers are demanding food free of chemicals and that farm animals are given more room to roam.  
350 operations here
Lancaster County is a driving force for the surge in Pennsylvania.
Of the 1,462 organic operations in the state, more than 350 — or nearly one in four — are found in Lancaster County, according to the U.S. Department of Agriculture.
Many of those can be found on small-scale Plain Sect farms, where farmers are finding niche markets by dedicating just a few acres of the family farm to grow organic produce or transforming their small dairy herds.
"Part of it has been the dairy producers' demand for organic milk and Amish farmers have jumped on it because it fits well for their scale of operations and the way they operate," says Jeff Stoltzfus, a Penn State Extension food safety educator who helped Plain Sect farmers form the 100-member Lancaster County Vegetable Farmers Cooperative in 2008.
"There's better markets now for organic produce and milk," he says.
'It's an opportunity'
Omar Fisher is one of those Amish growers new to organic farming. The Drumore Township man couldn't wait to own his farm. He couldn't afford to buy a large farm, even by Plain Sect standards, but found a way to make a living on just a little bit of land by going organic.
"With the prices of land, it's almost impossible for a young farmer to buy," he says. "So if you can make a living off a few acres, it's an opportunity."
He grows squash, peppers and other vegetables and sells them through a local organic co-op. Along with some pastureland, it's enough income for an entire year.
And he feels his family members, who work the fields, are safer without pesticides being sprayed.
Stoltzfus thinks the growth in demand for local organic products is far from peaking.
He notes that soon-to-open upscale grocery chain stores such as Whole Foods Market and Wegmans will buy local produce.
Poultry, eggs, applesauce
Other hot items grown locally include free-range poultry and eggs, as well as organic feed to fuel big-time poultry companies such as Perdue as they expand into the organic market.
"We're very good at niche marketing in this county," observes Stoltzfus.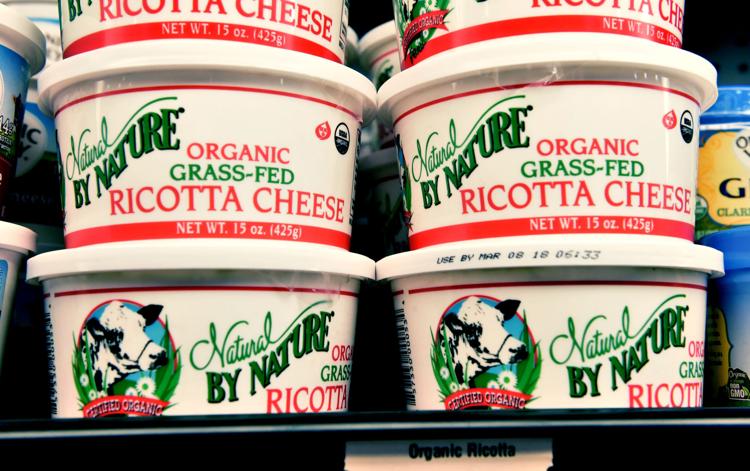 Indeed, a perusal of the far-ranging organic products from Lancaster County include applesauce, mushrooms, sauerkraut, flowers, kelp, Sudangrass, ginger, gooseberries and tobacco seedlings.
When brothers Roy and Allen Martin bought an organic farm near Lititz that produced corn, soybeans, hay and eggs three years ago, they briefly considered what kind of farming they wanted to do. Very briefly.
"We kept it organic because, countywide, organics are more profitable," says Roy. "There's definitely a market out there for it.
"There is more manual labor to keep pests and weeds at bay than just spraying it, but that's OK with us. It has been good to us."
---
Related: