In honor of Hempfield High School's 2023 commencement theme, "Moving Forward Together," Principal William Brossman allowed – for the first time in recent history – two students to make a joint graduation speech.
From the stage at Georgelis Law Firm Stadium in Landisville on Wednesday, graduating seniors Riana Ramani and Nicole Kambouroglos together delivered their speech to the school's 113th graduating class. Hempfield's was the first high school graduation of the 2023 season in Lancaster County.
The two have spent much of their time together since first bonding, in the sixth grade, over a shared experience as first generation Americans in their family. And they hope that even when they're apart, they can move forward, together.
"Hempfield High School would not be the same if it wasn't for the people in front of me today," Kambouroglos said.
And Ramani, who also served as the student council vice president, challenged the graduating class of 537 students to "embrace our differences and work together toward a bright future."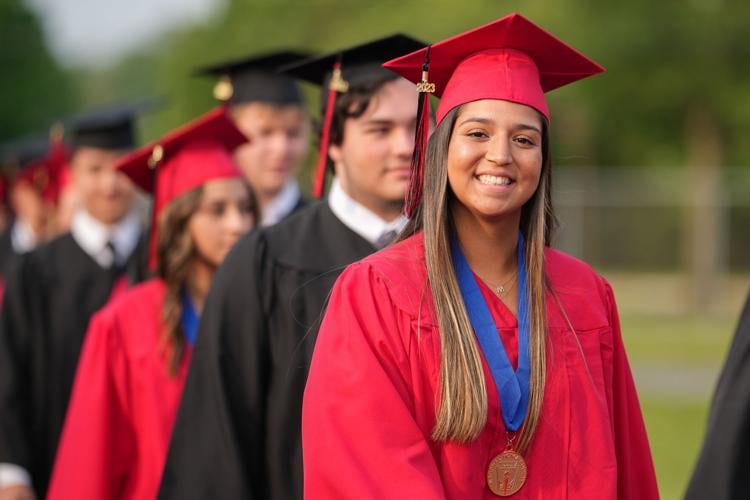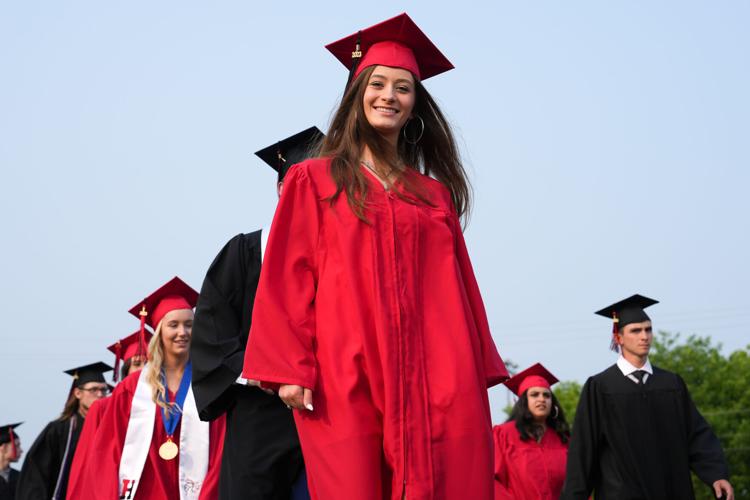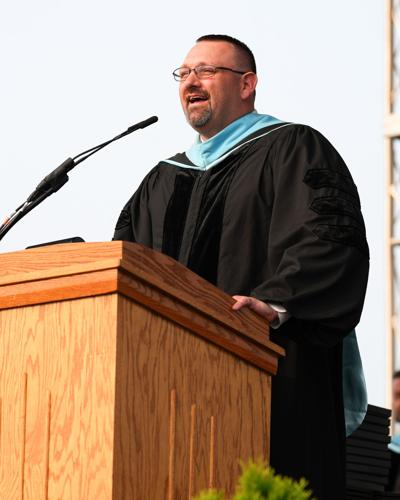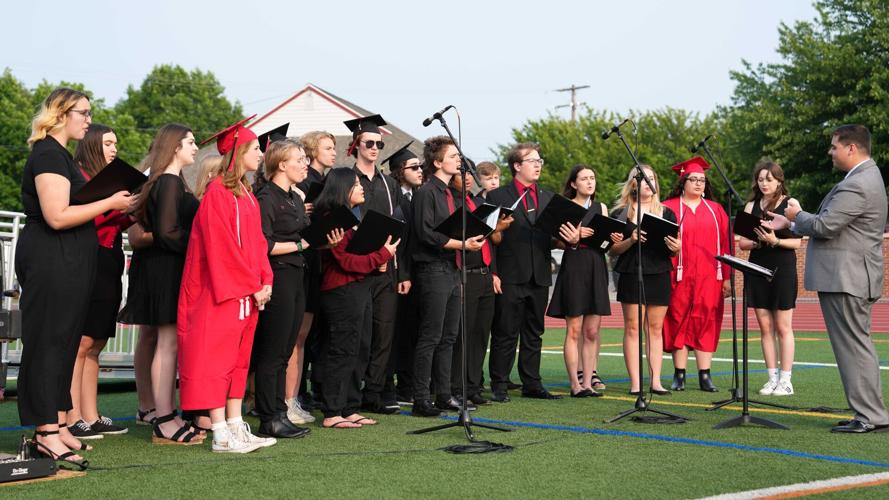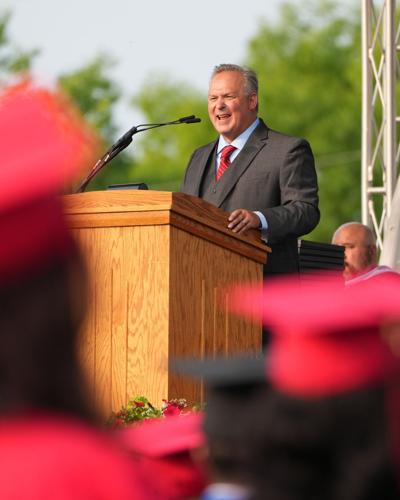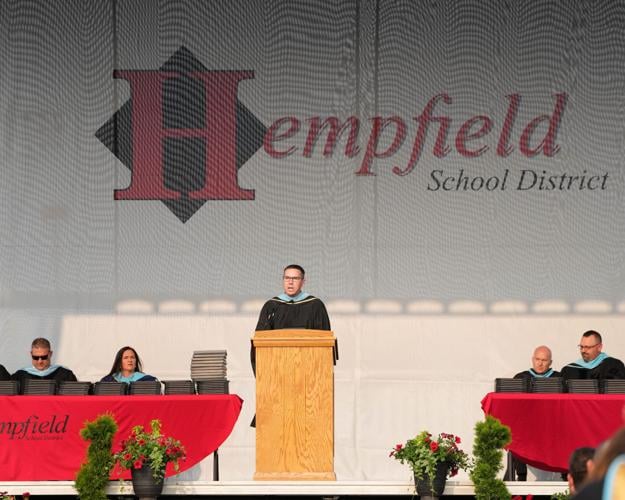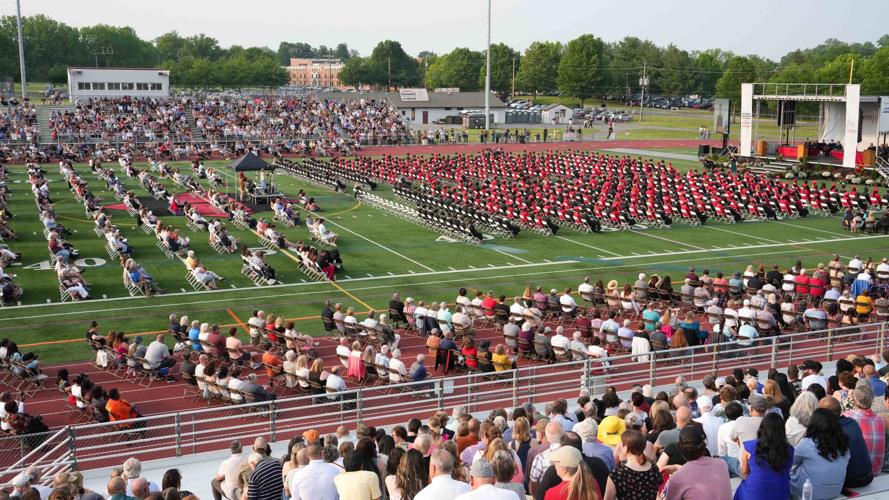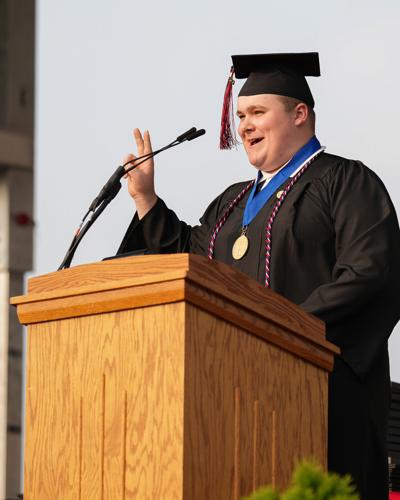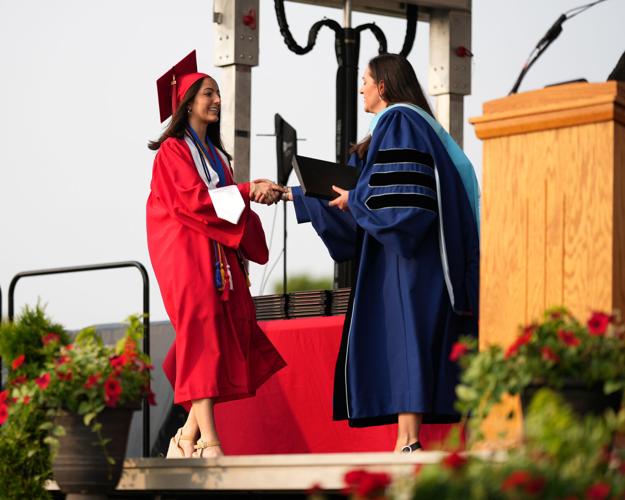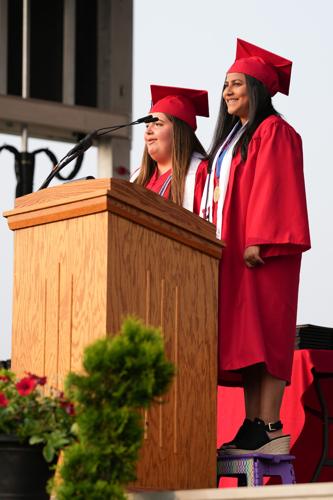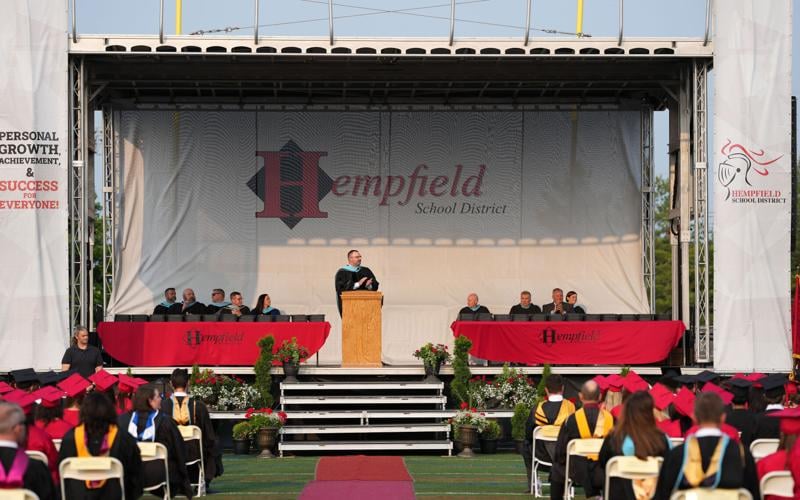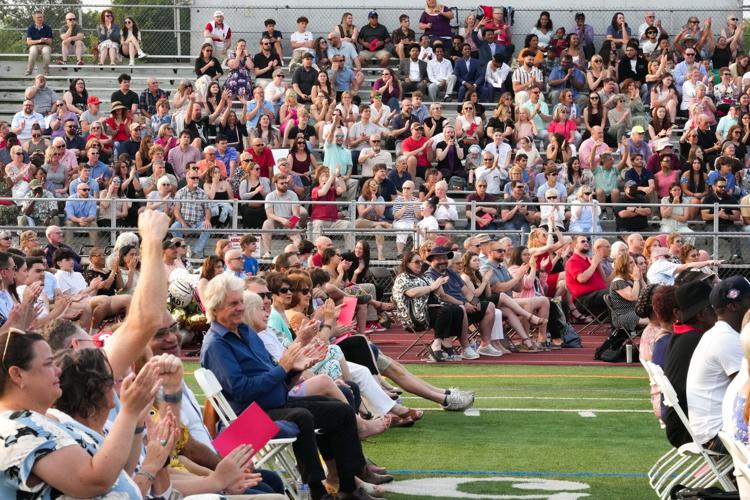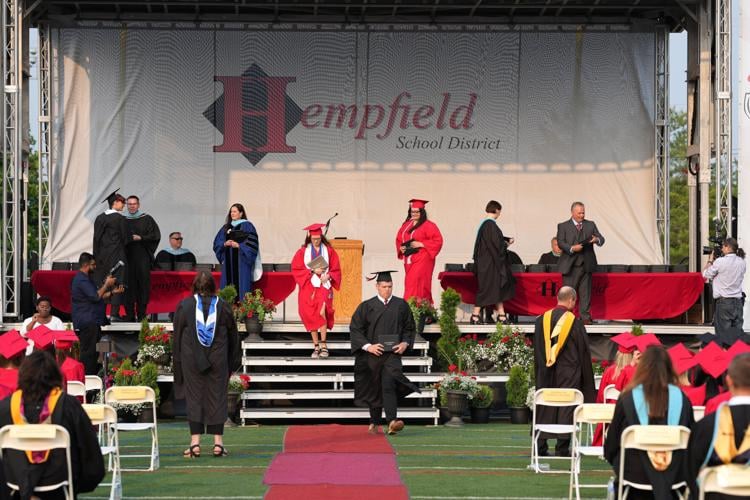 Hempfield High School Class of 2023 graduation [photos]
As several speakers acknowledged Wednesday, the Class of 2023 had an abrupt end to its freshman year due to the onset of the COVID-19 pandemic in March 2020.
But, Brossman said that didn't hinder the class from moving forward together.
"The Class of '23 has done more together, had more opportunities for connections and it's found more ways to connect than any class in the past decade," Brossman said. "This was not because of a global pandemic. It's because you wanted it. You filled out the experiences and you made them happen."
Similarly, the pandemic didn't stop the class from achieving great successes. At the beginning of the ceremony, Brossman recognized its top 10 students. This year, the high school recognized Daniel Hufnagle as its valedictorian and plans to name a salutatorian in mid-June.
"As a freshman you started your high school experience in the most challenging, unexpected circumstances," Hempfield School Board President Dylan Bard said. "Despite these adversities, you have demonstrated an unwavering commitment to excellence in all your pursuits. I urge you to face the next chapter of your life with the same level of determination, tenacity and unwavering confidence."
And in the words of Student Council President Maguire Younes, who "Rickrolled" the entire stadium, "Hempfield is never going to give you up. Hempfield is never gonna let you down. Hempfield is never going to run around and desert you."