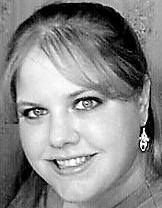 A drunken driver sentenced to one of the longest prison terms in Lancaster County after causing a fatal head-on crash has been ordered to pay out one of the largest civil penalties as well.
A jury has awarded $15.1 million to the estate of Kaitlyn E. Berry, who died in the February 2014 wreck, and her mother, Lisa Stamper, who was severely injured and now relies on a wheelchair to get around.
Attorneys for Stamper said Monday even they were surprised by the size of the jury's civil award against Carlos R. Garcia, a city man who had been drunk and was speeding through Lancaster on a suspended license at the time of the crash.
"Most of the damages were punitive, which is essentially a way for the jury to try and prevent another family from going through a senseless death like this one," said Taylor Bare, of the York-based Bare Law Firm.
"The defendant was speeding, he didn't have a license and he was drunk," Bare said.
Also named in the July 2014 civil suit was Cristal Pena, the owner of the car driven by Garcia. The suit alleged negligence, recklessness and wrongful death.
The Lancaster County jury issued its judgment two weeks ago, court records show. It awarded more than $8 million to Berry's estate, and more than $7 million to Stamper.
Garcia, then 33, pleaded guilty in July 2014 to felony counts of vehicular homicide while driving under the influence, aggravated assault by vehicle while driving under the influence and related charges.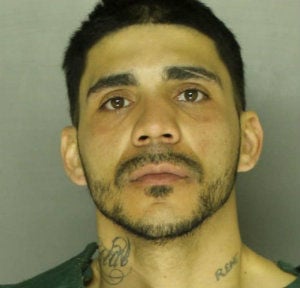 "I want to apologize," he told a Lancaster County judge at the time. "I'm living with this every day of my life. There's nothing I can say to justify my actions."
What happened
Garcia's license had already been suspended — from a prior DUI — when he got behind the wheel on the Saturday afternoon of Feb. 22, 2014, prosecutors said.
With his 7-year-old son as a front-seat passenger, Garcia was seen speeding and passing cars on East King Street without using turn signals before he struck Stamper's eastbound Subaru. His erratic driving was captured on a surveillance camera from an RRTA bus, according to an affidavit in the case.
Police determined Garcia's SUV was traveling 55 mph, in a 35 mph zone, and that he didn't brake prior to the crash.
Tests revealed his blood-alcohol level was .144 percent shortly after the crash — nearly twice the state's legal limit of .08 percent for drivers.
The crash killed Berry, 24, of Dover, York County. Stamper, of Lancaster Township, was taken to the hospital with serious injuries. Garcia's son had only minor injuries.
Then-President Judge Joseph Madenspacher ordered what is believed to be the longest sentence in history here for vehicular homicide while DUI — 19 years and three months to 38 years in prison.
Garcia appealed his sentence to Superior Court but was denied in September.
The online legal publication, pennrecord.com, claims the judgment is one of the largest personal injury verdicts ever awarded in Lancaster or York counties, but the claim could not be independently verified.
---
Comments for this story can be posted here. Read our Comments Guidelines.