The unofficial first weekend of summer will feature weather that will finally fit the bill.
After some unseasonably cool periods earlier this month, Memorial Day weekend will bring highs in the low to mid-80s and a daily chance of a thunderstorm.
"It's looking more summery, which I guess is appropriate," said Craig Evanego, a meteorologist with the National Weather Service.
The threat of thundershowers will loom because of higher humidity levels, but Evanego said each day of the three-day weekend will also feature sunshine.
---
Hitting the road
While many Lancaster County residents will enjoy that sun while checking out the local pools that open this weekend, others will join the millions hitting the road for the holiday.
Nearly 38 million Americans are expected to start the summer with a road trip of some distance, according to the American Automobile Association, which predicts 3.5% more travelers on the road than last year.
---
Gas prices
And while gasoline prices have fallen over the last three weeks, those travelers will still be paying more than 50 cents more a gallon than they were at the beginning of the year, according to information from GasBuddy.com.
The average price for a gallon of regular unleaded gasoline in Lancaster on Tuesday was $2.91, down from a high of $3.04 earlier this month, according to GasBuddy. On Jan. 1, the average was $2.38 a gallon.
While gas prices typically rise from New Year's Day through Memorial Day, Gasbuddy says this year's increase has been the steepest since 2011.
Local swimming pools are gearing up for Memorial Day weekend.
---
DUI enforcement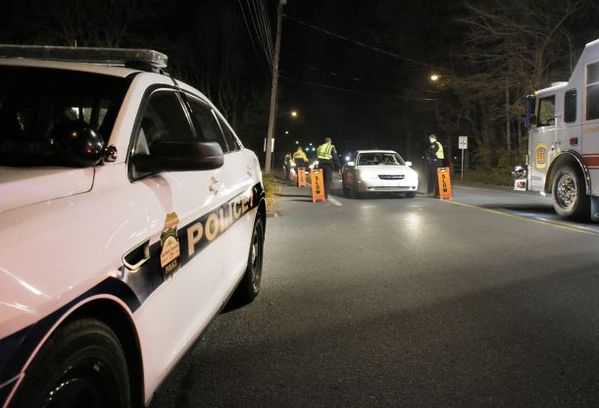 In addition to being aware of how much they're spending at the pumps, motorists should be mindful of enhanced DUI enforcement on the roads as sobriety checkpoints and roving DUI patrols will be conducted through May 27 in Adams, Lancaster and York counties.
The checkpoints and patrols will be on roads that have a history of arrests and crashes involving impaired drivers, according to the Center for Traffic, which uses federal grants to fund the extra scrutiny.
---
Related articles