Rosie the Riveter is an icon — an image representing millions of women who, during World War II, took factory jobs to keep America working while so many of the nation's men were off at war.
One of those women is Mae Krier, a North Dakota native living now in Levittown. Shortly after the war began, she left her home for Seattle, Washington, where she worked at Boeing Aircraft, producing B-17s and B-29s for the war effort.
"When it started out, we were young. Just out of high school," Krier said, during a phone interview Friday.
"We decided to go to Seattle for the summer. We thought it would be fun," she said. "But we loved it. We ended up staying through the war."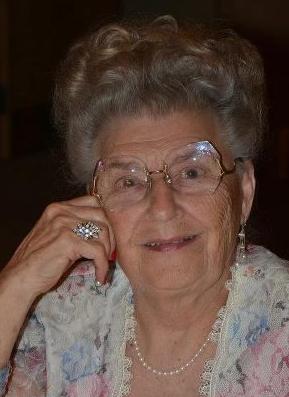 She, her sister and her best friend "became very patriotic, gung-ho to make the equipment the men needed to fight the war," she added.
Now 92, Krier still likes to talk about the old days and how they changed the place of women in America.
On Tuesday, she'll speak before the World War II Oral History Club, which meets at 7 p.m. at St. Anne's Retirement Community, 3952 Columbia Ave. The public is invited to attend.
"We are so blessed to have them in their midst," Bev Barbe of Mountville, a member of the Oral History Club," said of the men and women who lived and served during World War II. "We're fortunate they're still willing to come and share with us their stories."
'We were just there to do a job'
Like Rosie — the subject of an iconic Normal Rockwell painting for the Saturday Evening Post, not to be confused with the popular "We can do it!" image put out the same year by Westinghouse Electric — Krier was a riveter.
She worked for two years on Boeing's warplane assembly line.
She and her coworkers didn't realize they were making history at the time.
"We didn't give much thought to it," she said. "We were just there to do a job."
Then, she said, the war ended, and the men came home to parades and the women who worked in their absence got pink slips.
"They didn't need us any more," she said.
But it changed the place of women in America, opening the way for careers that, previously, would have been unthinkable.
"I think it's done an awful lot for women," Krier said. "It's not just a man's world any more."
She recalls with pride the time a woman came up to her after one of her talks and said women like Krier made it possible for her to be a doctor today.
"You know," she said, at the end of the interview, "I wouldn't have had all this fun if I just sat in my rocking chair and let the world go by."
'We made everything the men needed to win the war'
By the 1980s, Krier — who worked more than 30 years after the war as a bookkeeper — launched an effort to bring more recognition to "Rosies" like her who built the planes, ships and tanks needed to win the war.
Congress has twice declared a National Rosie the Riveter Day in their honor. Krier hopes to see it become an annual observance.
She also hopes to see Rosie the Riveter awarded the Congressional Gold Medal to recognize the service of those many women during the war.
"It's been a long time coming," she said. "It was just so unfair, that they never recognized what we did.
"We built everything. We built the ships, the planes, the tanks. Women worked in dangerous ammunition factories. We made everything the men needed to win the war."