Inviting Gov. Tom Wolf and 150 community leaders to Steinman Park to celebrate 225 years of newspapering, LNP Media Group, publisher of Lancaster's daily newspaper, committed to a sustainable future Monday with the announcement of three redevelopment projects, each a boost to the downtown's expanding renaissance.
The plans include LNP's relocation to the rebuilt former Bulova building at 101 N. Queen St., the sale and redevelopment of its 8 W. King St. offices, and the sale and redevelopment of the former newspaper production building site to Willow Valley Communities for an urban retirement campus.
Robert M. Krasne, CEO of Steinman Communications and publisher of LNP, said the real estate projects are tied to the family-owned company's ongoing commitment to local journalism at a time when many communities are seeing newspapers close.
Krasne announced that printing of LNP will return to Lancaster County after a five-year absence and that the Steinman family has decided to forgo dividends and to reinvest profits into LNP to keep the newspaper viable in these rocky times for print publications.
Krasne also announced that LNP's archives, dating to 1795, will become available online through Newspapers.com., joining over 11,900 newspapers.
"Please know that LNP has not escaped the challenges facing our industry as revenues have dropped and expenses have risen," Krasne said in remarks under a big tent. "But the path we are taking is different. While others emphasize digital first or cash flow for their shareholders first, LNP/Lancasteronline puts its readers first."
Krasne emphasized LNP's watchdog role in holding government leaders accountable through the filing of open records requests — over 100 in the past year — and litigation.
"Intellectually curious"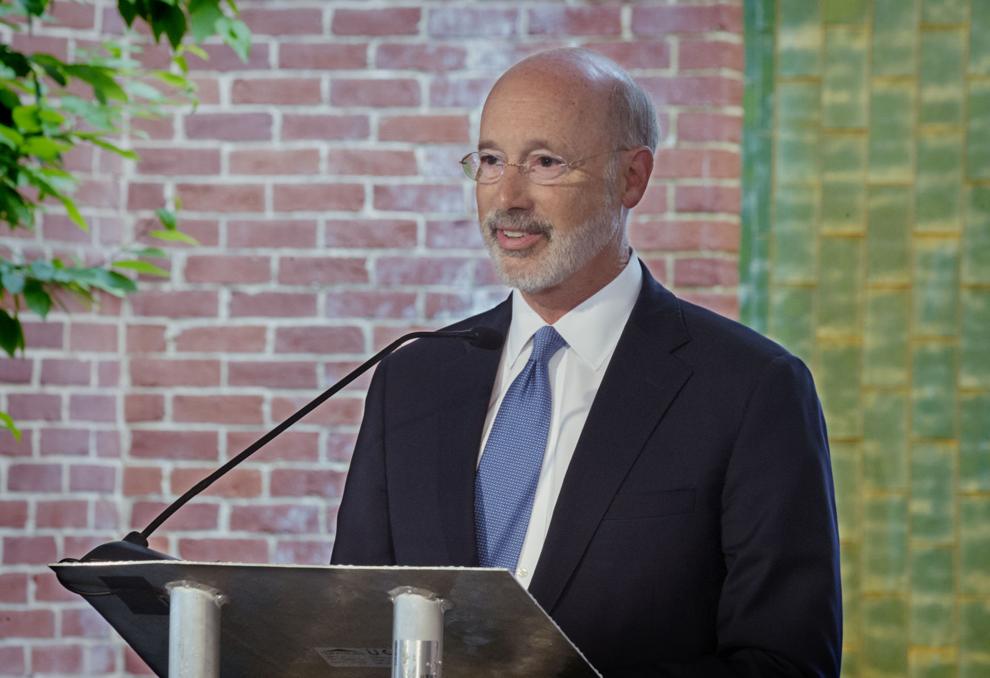 Gov. Wolf said feeling the heat from newspapers can be "uncomfortable, but it's necessary."
"We need you, LNP, to continue to play your part, shining your light into the darkest corners of our world, to expose corruption and to highlight greatness for all the years ahead," Wolf said in formal remarks.
Earl Wilkinson, executive director and CEO of Dallas-based International News Media Association, called LNP Media Group "an intellectually curious company" that considers potential solutions from every source to figure out how to survive a challenging environment.
"While we celebrate their longevity and their past today," Wilkinson said, "know that they are actively working on their future."
"Nothing distinguishes LNP Media Group more than your love of Lancaster County," he added. "You are creative. You are entrepreneurial. You want to reflect your community's values."
Press returns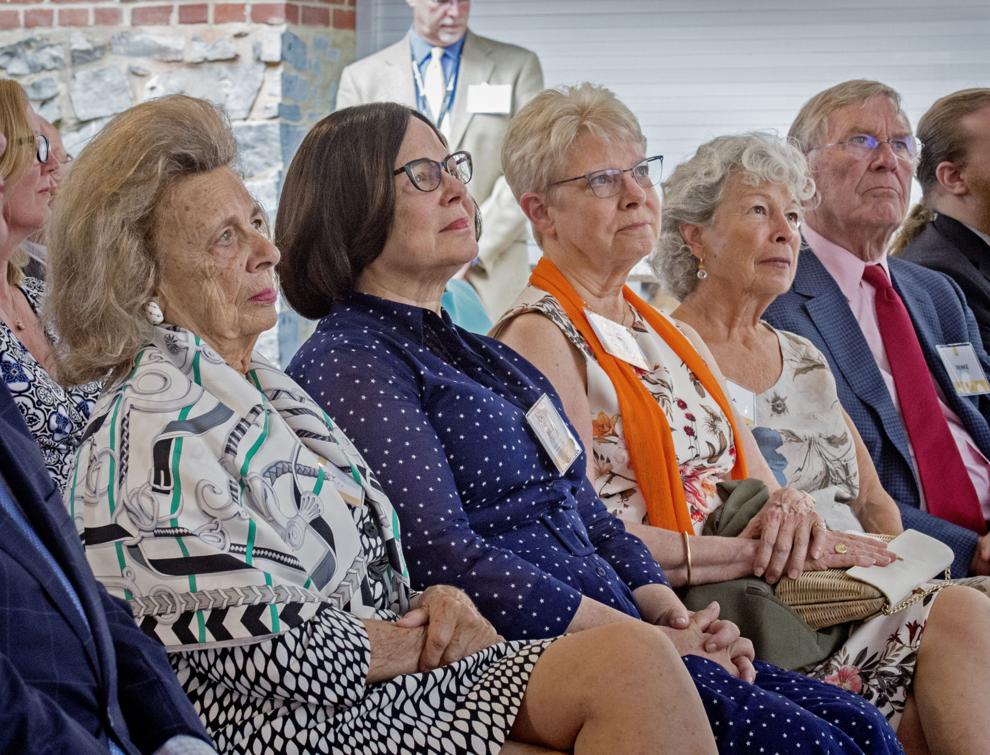 About 180 Steinman Communications employees will move to 101 N. Queen St., renamed 101NQ, in the first part of 2020.
Production and some circulation workers will move to Hempstead Road in the Greenfield Corporate Center in East Lampeter Township, where a state-of-the-art press will begin printing LNP next April after its contract with a Mechanicsburg printer expires.
LNP's Sunday circulation is 75,777 and daily circulation is 60,344, according to its first-quarter report.
Details for the vacated offices at 8 W. King St., where the Steinman family's newspapers operated since 1906, and several flanking buildings have not been disclosed. The properties will be sold to Pittsburgh-based Zamagias Properties, a family-owned company that Krasne said has the expertise to revitalize architectural gems.
Willow Valley's plans for LNP's former production building and parking lot at South Queen and Vine streets will be disclosed soon.
Promotes civic conversations
"It all sounded great," former Lancaster Mayor Art Morris, a civic watchdog, said after the speeches. "I haven't been able to figure any negatives from what was said today. It's a wonderful commitment."
"As much as I might argue with the newspaper from time to time, I think it's a very important part of Lancaster," Morris said.
Mayor Danene Sorace expressed excitement about LNP's commitment to stay in the city, print the paper locally, further the downtown's renewal and continue local journalism.
"Sometimes that means we're not going to see eye to eye on certain issues, but it's very valuable," Sorace said, "and I think that it promotes a kind of community conversation that wouldn't be happening if LNP weren't here."
S. Dale High, chairman emeritus of High companies, called LNP's 225-year history "impressive, but more impressive is the commitment that's being made for the future."
Tom Baldrige, president of the Lancaster Chamber, said the Steinman family's decision to reinvest profits into local news coverage "says a lot about their values."
"I don't think you can overstate the importance of a free press and reporters doing their jobs in every local community in this country," Baldrige said.