The Lancaster County Youth Intervention Center failed for months to take action after girls in the shelter complained about a youth care worker's inappropriate behavior, a lawsuit alleges.
The worker, David T. Stevenson, 55, is now serving 10 to 25 years in state prison after pleading guilty and no contest last month to a score of sex abuse charges involving five girls at the county-run shelter.
The federal suit, filed in January in Philadelphia by one of the girls, also alleges the county hired Stevenson after he left Abraxas Academy Shelter of Morgantown following accusations of inappropriate behavior.
A 22-page complaint identifies the plaintiff only as L.O., a 16-year-old minor.
The suit lists the county, center director Drew Fredericks and seven center employees as defendants. Stevenson, who lived in Reading, is also a defendant.
Lancaster County is fighting the suit, maintaining in a statement to LNP that "even the most professional facility, with the most rigorous background checks, is not totally immune from individuals determined to commit crimes."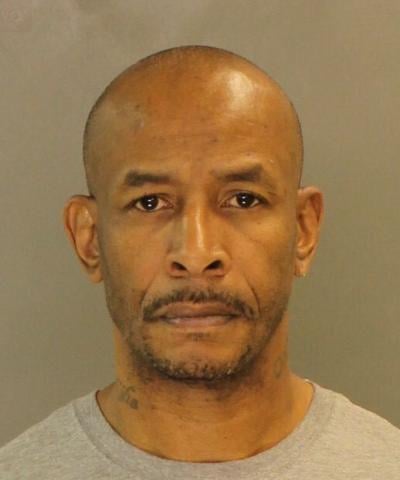 "We do take (the allegations) seriously, and we will be responding to the complaint with an answer on the merits at some time," said Christina Hausner, county solicitor.
"The criminal background check and ChildLine clearance for Stevenson at the time of his hire were clean and indicated no prior misconduct," she said.
"The county had no knowledge or information that Stevenson had been fired from any prior employer, and no knowledge or information that he had engaged in or been accused of inappropriate conduct," she said.
Hausner declined further comment because the case remains in litigation.
Incident reports
The complaint alleges Stevenson sexually harassed and assaulted the girl over two stays at the shelter. The first stay was from October 2016 to April 2017. The second was in June 2017.
The complaint alleges Stevenson routinely sexually harassed the girl and twice in June 2017 sexually abused her.
It alleges other girls complained to staff about Stevenson's inappropriate behavior, filing what the facility calls unusual incident reports.
"One supervisor ... became so concerned with Stevenson's behavior that she refused to allow him on the girls' side of the housing area during her periods of supervision," the complaint says.
Stevenson resigned June 28, 2017, and Lancaster city police filed charges July 18, 2017.
In August 2017, center director Fredericks told LNP the facility had no concerns in hiring Stevenson in 2016 after conducting background checks and other vetting required under Pennsylvania's Child Protective Services law.
"We acted immediately when we found out (about the allegations) and got the right individuals involved at the county and law enforcement level," Fredericks said in 2017.
Abuse policy
In a 2016 update to its Prison Rape Elimination Act policy, the facility states it takes a zero tolerance stance regarding sexual harassment and abuse.
The policy says, "All Youth Intervention Center staff are required to immediately report any knowledge, suspicion, or information regarding sexual abuse or sexual harassment that occurs in the facility. This includes third party and anonymous reports."
It also says any potential hire will be asked at the job interview about sexual misconduct.
Lancaster attorney Christopher Lyden, who represents the girl, declined comment other than to say he's confident his client has "an extremely valid claim."