An ailing Lancaster County woman who reached out to the community to find a home for her beloved plant died last week.
Gabrellen "Gabby" Pfarr, 84, who died April 18, was the focus of a January LNP article in which she appealed to the public to adopt a philodendron that had grown in her Lancaster city apartment for 10 years.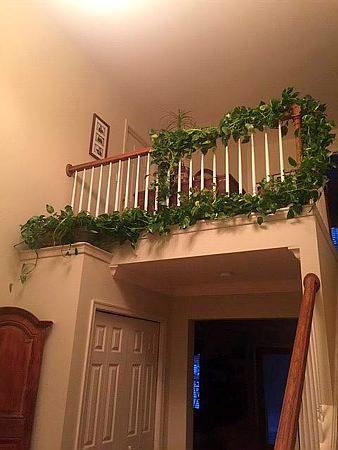 Diagnosed with terminal cancer, she sought a new caretaker for the plant as quickly as possible. The community responded, and dozens of people offered to give the plant a new home.
She chose Nichole Chapman, 38, an adjunct nursing professor at Lancaster Campus of Harrisburg Area Community College, as the plant's next owner.
In the three months with Chapman the plant is "doing very well," she said.
The impressive plant that wound around Pfarr's kitchen is still mainly in one piece, draped along a second-floor banister of Chapman's home in Bowmansville, in northeastern Lancaster County.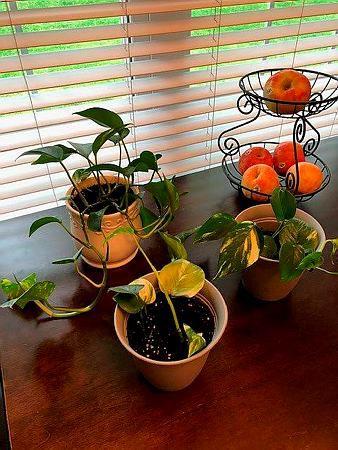 The philodendron has also been clipped to create three smaller plants so Pfarr's legacy can multiply, she said.
For Chapman, the most important thing is Pfarr's story.
"I got to meet her and her family and they're wonderful people — it was a blessing," she said.
Formerly an art teacher in Lancaster, Pfarr was also a regular contributor to the letters to the editor section of LNP, having written about 54 since 1989.
Pfarr is survived by her husband Rich Pfarr, and five children: Lela Montfort, Rob Waltz, Eric Waltz, Laura Thiessen, Josh Pfarr, and their families, including 8 grandchildren, according to her obituary.
---