Nine years ago, Amer Alfayadh arrived here as a refugee from Iraq. Today he is a U.S. citizen and works at Church World Service, helping other refugees.
"I can attest to the welcoming spirit of Lancaster," he says.
Named by the BBC as America's "refugee capital," Lancaster has long had a reputation as a city that extends warm hospitality to new arrivals from all over the world.
But now it's official.
This month, the Georgia-based nonprofit Welcoming America certified Lancaster as a "Welcoming City."
The designation recognizes cities with policies and programs that promote equity and inclusion and "where all residents can thrive and belong," said Welcoming America executive director Rachel Peric.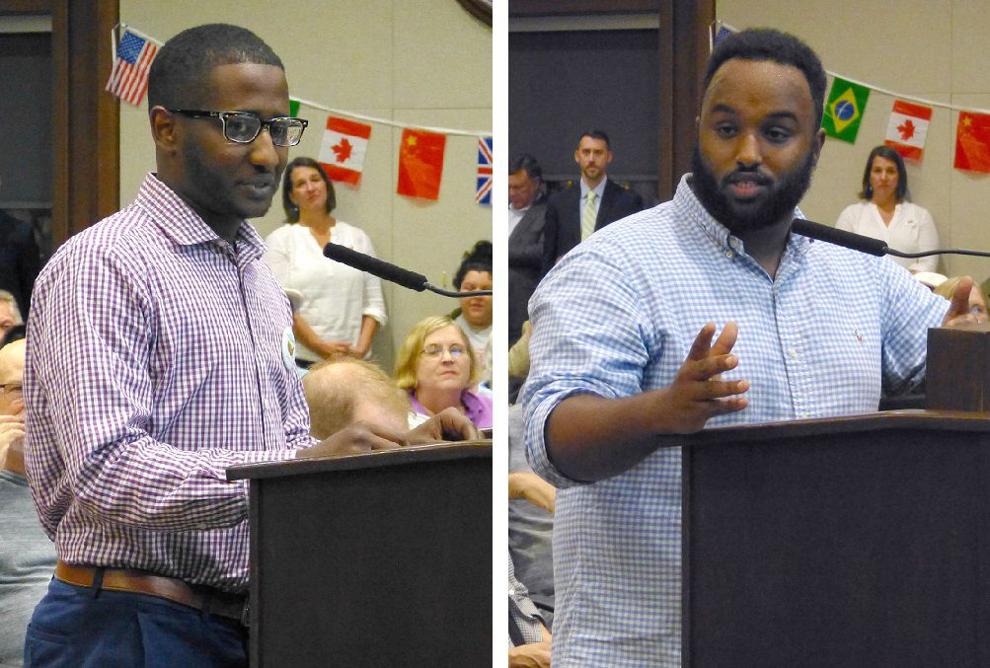 Lancaster becomes just the sixth city or county to be certified welcoming, and the first in Pennsylvania. It comes on the eve of Welcoming America's "Welcoming Week," Sept. 13-22.
"This is about building a welcoming community for everybody," Mayor Danene Sorace said.
City Council passed a resolution Tuesday celebrating the designation and recognizing Welcoming Week in Lancaster.
Programs, policies audited
To earn the title, cities must undergo a comprehensive audit that covers seven categories, said Susannah Bartlett, community development administrator. The Lancaster County Community Foundation covered the $6,000 cost of the city's participation.
The process was lengthy and "it was incredibly difficult to meet this standard," Bartlett said.
Besides the city administration, the recognition includes more than two dozen other organizations whose programs and resources assist refugees and immigrants.
Alfayadh described a client at Church World Service who wore a hijab and worried about how she'd be received. She was skeptical when he told her people here would treat her well. But they did.
He said she told him: "I call my cousins in the Middle East. I tell them, 'Don't believe the news. Americans are good.'"
Being a Welcoming City has the potential to make Lancaster eligible for additional grant opportunities, Bartlett said.
One is already in the works: In honor of Lancaster's achievement, The Flore Foundation, a small Connecticut-based nonprofit devoted to helping refugees achieve self-sustaining livelihoods, plans to make a grant to a local social enterprise.
Certified Welcoming status lasts for three years. Lancaster plans to renew when the time comes, Bartlett said.