Mayor Danene Sorace wants Lancaster to move past "either/or" thinking.
"We need to learn to embrace 'and,' " she said Tuesday evening in her inaugural State of the City address at City Hall.
That means accepting that Lancaster has many facets, good and bad, she said. It is a city that regularly makes national "best of" lists, and it is a city with stubborn poverty and racial disparities. Neither cancels out the other.
"We are a special city, and we need to be better. ... The state of the city is very good, but it must feel that way to more people," Sorace said.  
The mayor went on to review the achievements of her first year in office in light of her four strategic priorities: strong neighborhoods, safe streets, secure incomes and sound government.
Targeting problem landlords, sponsoring block parties, seeking ways to reduce barriers to employment, implementing police body cameras, increasing social media outreach: Those initiatives and others are all aimed at advancing one or more of those four objectives, she said.
---
WATCH: Mayor Sorace's 2019 State of the City address
---
The same four priorities, she said, undergird the strategic plan for the next three years, as detailed online at a new website unveiled Tuesday, lancasterblockbyblock.com.
On the site, each priority is fleshed out with a vision statement and goals for implementation. Under each goal are success indicators, or metrics, to allow the city and residents to gauge progress.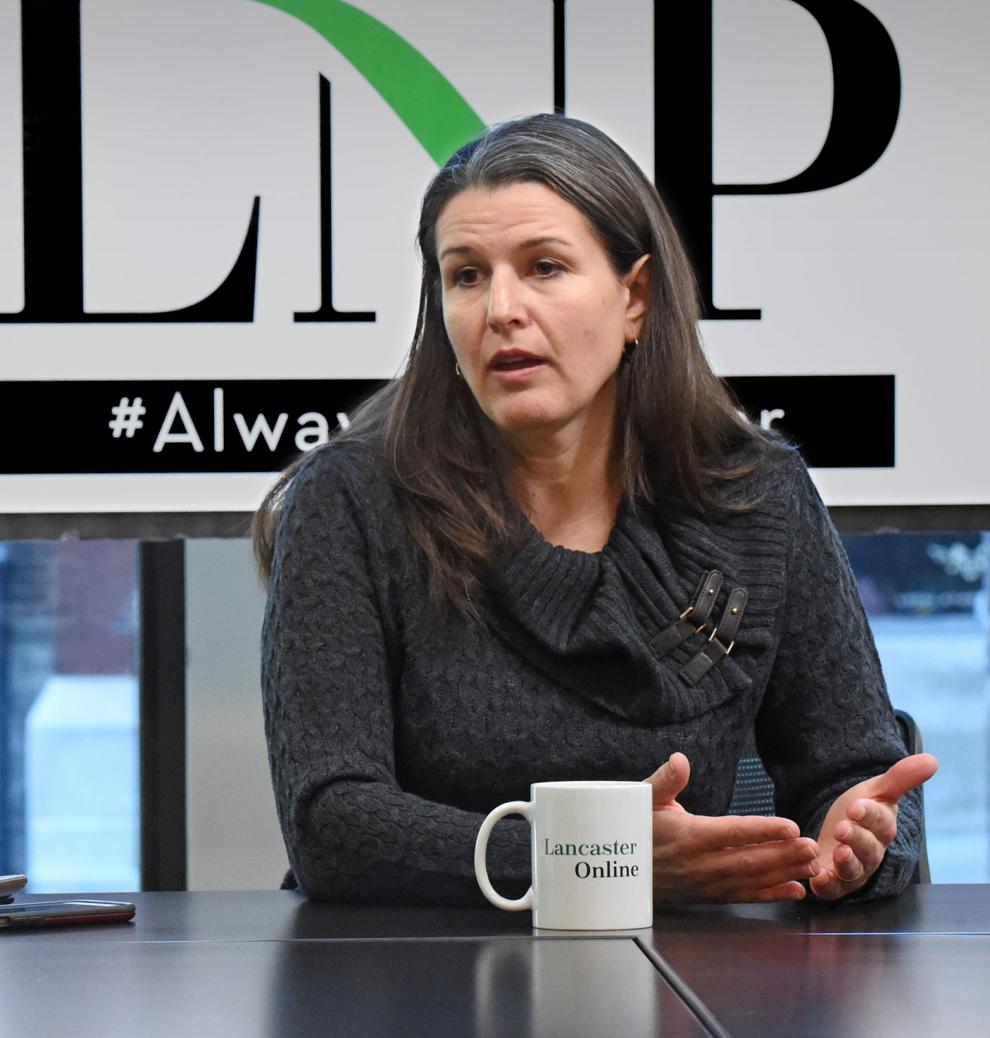 One indicator for safe streets: Reduce accidents at select locations by half. One for secure incomes: Reduce city poverty year over year. And so on.
Sorace repeatedly stressed the importance of collaboration and grassroots empowerment.
Neighborhood Leader's Academy
This year the city plans to launch a Neighborhood Leader's Academy — a first of its kind, Sorace said — with a goal of training at least 60 individuals in community and civic engagement.
Strong, engaged neighborhoods have numerous benefits, she said. One that's frequently overlooked, she said, is their capacity to mitigate the negative aspects of gentrification, particularly the displacement of existing residents.
People want to live in nice neighborhoods, but they don't want to be pushed out, she said. Building grassroots capacity "allows residents to have a larger say in what happens," she said.
Police and fire are part of safe streets. Sorace listed the police reforms implemented after last summer's widely criticized stun gun incident, including a revised use-of-force policy and the formation of a working group on police-community relations.
Such efforts will continue, she said, along with the vital long-term work of building trust and shared values.
She defended creating the working group rather than a civilian review board. The city could not grant it subpoena power, so it would be "largely symbolic," she said, possibly even leading to more mistrust, not less.
"I'm not interested in creating paper tigers," she said.
Darlene Byrd, leader of South Ann Concerned Neighbors, said she was disappointed by Sorace's view. Byrd has urged the city for months to create a review board and believes it could be effective without subpoena power.
Byrd was among a sizable crowd of residents, city employees and City Council members who attended the event in council chambers. Dozens more watched a livestream on the city's Facebook page.
"I thought it was terrific," said Audrey Skilton, a board member of the SoWe neighborhood group.
City resident Violet Baldwin said Sorace "touched on all the key points" and unveiled an innovative, progressive program.
"I'm excited," she said.