Lancaster did its part during a worldwide week of climate action, with City Council officially passing a municipal climate action plan.
Philadelphia and Pittsburgh have climate plans; Lancaster is believed to be the only other Pennsylvania city to create one to date. It calls for reducing the climate impact of government operations by 80% by 2025 and to be fully carbon-neutral by 2050.
It plans to achieve its 2025 goal primarily by shifting to renewable electricity sources, senior planner Douglas Smith said.
Smith had a major hand in shepherding the plan through to completion. He introduced it to the community at a forum earlier this year.
After 2025, making further progress by direct means will be difficult, mainly because the processes used for wastewater treatment generate significant emissions. The city will examine ways to avoid or reduce that impact, but anticipates using carbon offsets to achieve the last 19% needed for carbon neutrality.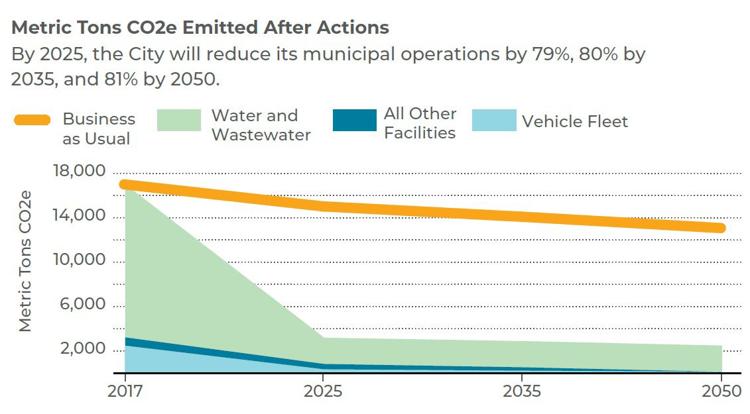 The budgetary impact remains to be seen. That said, achieving energy efficiency and integrating the plan thoroughly into city operations should help reduce costs, Smith said, and there are financing tools being developed that make public and private energy efficiency infrastructure projects more affordable.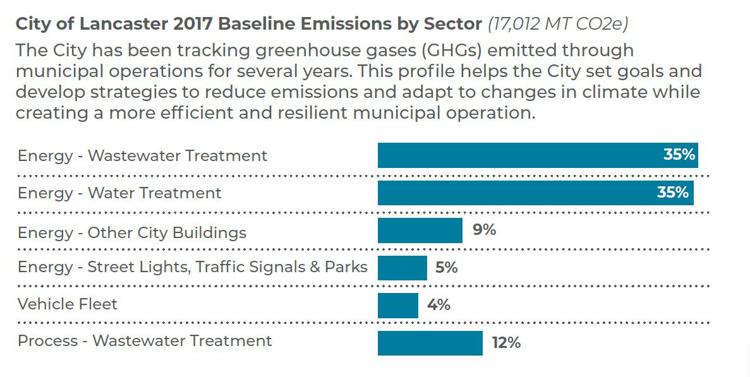 Jerry Lee Miller, founder of Citizens' Climate Lobby's Lancaster chapter, served on the committee that helped to guide the plan. He and chapter member Faith D'Urbano said the plan's adoption made them proud and is something to celebrate.
The plan is only a first step, Mayor Danene Sorace said in a statement. City government operations account for just 4% of Lancaster's greenhouse gas emissions, so City Hall plans to follow up with a climate action and adaptation plan for the community at large.
That's the right approach, council President James Reichenbach said: "A good plan that's woven into the community is going to last, and that's the key."