When comedian Kevin Hart needed a unique pop-up "hotel room" to help promote his Madison Square Garden show earlier this week, his team turned to Tiny Estates, a tiny house resort in Elizabethtown.
Turns out, he ended up hanging out with some other locals, too.
Ian and Tia Groff, of Lancaster County, were the first to log in Tuesday and book the pop-up tiny house in Manhattan's Herald Square, according to a public relations executive for Booking.com. Along with snagging the stay through Booking.com, the Groffs also got tickets to Hart's sold-out show.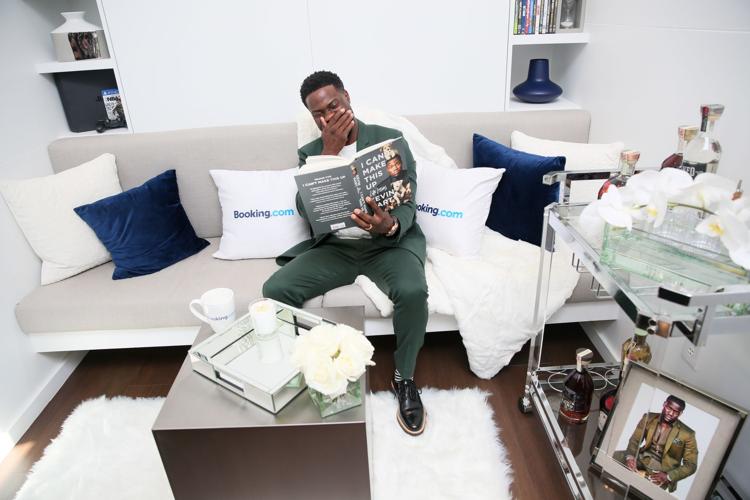 The special tiny house display and booking was part of Booking.com's partnership with the comedian's tour. "Tiny House with Big Personality" was a project curated by Hart to his taste, with some of his favorite games, decor and technology. The Groffs were able to stay in the house at its Herald Square site for $54, in a nod to Hart's 5-foot 4-inch height.
After its trip to the Big Apple, the local tiny house, built by Leola-based Liberation Tiny Homes, has returned to its permanent location at Tiny Estates and again is available for overnight rental.