When it comes to making Pennsylvania deer hunters happy, there's no place like the Lancaster County Treasurer's Office.
The three-member letter-opening crew in Lancaster city has gotten 5,048 pink envelopes with applications for antlerless deer permits in the mail since Monday, the first day of the annual contest for available tags.
Last year, a little over 28,000 license applications were processed, second-highest volume among county treasurer offices in the state. Only county treasurers can allocate antlerless deer tags.
The word on the street is that the Lancaster County Treasurer's Office hands out doe tags faster than almost anyone else. As a result, deer hunters from all over the state are inclined to target Lancaster to better their chance of getting a permit for their favorite hunting area.
Antlerless licenses are first-come, first-served and some areas have many more interested hunters than allotted permits, so an edge like rapid processing is a big deal.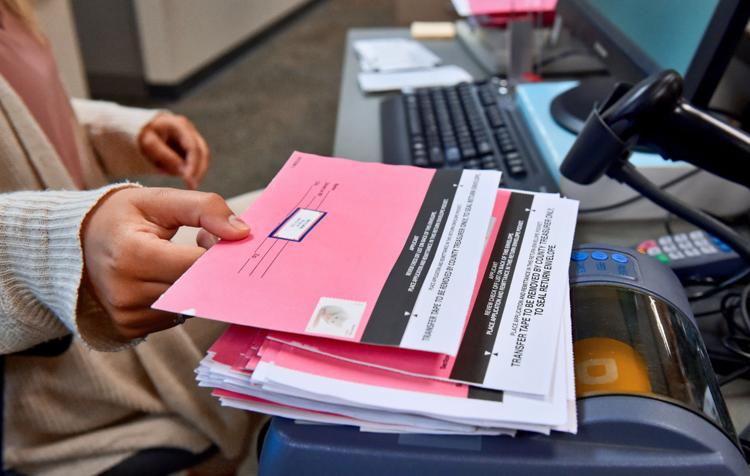 "We do take a lot of pride in the process we put in place to serve the hunters in Lancaster County and around the state," said Matt Acker, chief deputy treasurer. "We'll go to great lengths to make sure everyone can try to at least get their first choice."
The county's general fund gets $1 for each application processed.
The process is not as simple as it might seem to be. After opening the special pink envelopes, processors have to make sure there is self-addressed return envelope with a stamp on it and a signed check in the correct amount. They also must make sure hunters are not trying to sneak in a second application.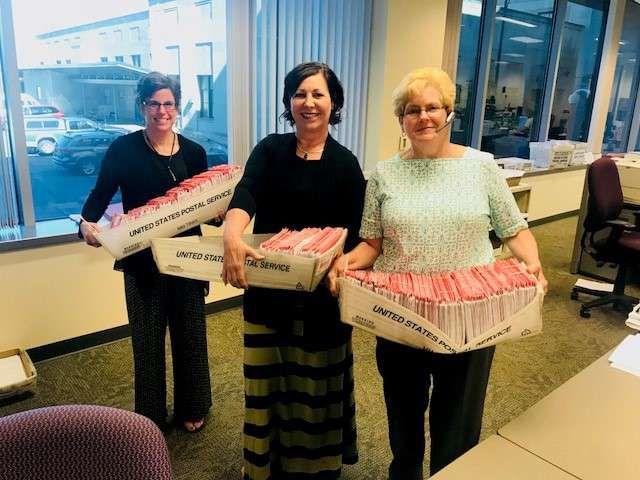 The trio of local processors can do about one application a minute, entering them in a real-time online computer tally run by the Pennsylvania Game Commission so hunters around the state can see where doe tags are still available.
"I don't call it drudgery," said Donna Haley, assistant deputy treasurer. "It's something we do for our customers and the hunters look forward to it."