As the impeachment inquiry of President Donald Trump marches forward, it's clear that Lancaster County is as divided as the nation on the process and the president.
From Brecknock Township in the bright red northeast to politically competitive Columbia Borough on the west, sharply divergent views emerged as local voters spoke with LNP reporters at diners, businesses, on sidewalks and at homes.
Many see a rigged game to oust a righteous leader. Others see strong evidence of wrongdoing. And still others say they are looking for clarity as they wade through the daily barrage of conflicting opinions and information.
"I think it's a witch hunt and a waste of good taxpayer money," Republican David Merkle, 55, of Reinholds, declared outside a Laundromat in Fivepointville, a voting district that gave Trump one of his biggest local victory margins in 2016.
Along the Susquehanna River in Columbia Borough, a blue-collar town that twice backed Democrat Barack Obama before flipping to Trump in 2016, Sarah Hill said she hopes to see the nation's leader driven from office "for all the immoral things he's done."
"I think he's a horrible president," added Hill, 32, an independent voter.
Not all those interviewed saw things so starkly.
"I follow the news, but what I hear are extremes from both sides," said Jason Craig, 44, an independent voter from suburban Manheim Township who described himself as "on the fence" and waiting for the truth to become clear.
"If I had to vote on that, I really wouldn't know where I would stand today, given the information that I have," Craig said.
Brecknock Township
In the village of Fivepointville in Brecknock Township, we spoke with voters at the Fivepointville Laundromat and at Weaver's Store. It's an area that handed President Donald Trump some of his biggest local victory margins in the 2016 election.
Chris Umberger, 43, of Terre Hill
Umberger, an associate at Walmart in Ephrata, is an independent who voted for Trump in 2016 and is not sure how he'll vote in 2020.
"It's become somewhat interesting. ... It's only for the good."
Jeanette Kauffman, 56, of Gap
Kauffman, a driver for Amish and Mennonites, is a Republican who didn't vote in 2016 and said she won't vote in 2020.
"I think they should just let him (Trump) be. Anyone who thinks they can to better should just step right in. ... They just need to let him run the country and let this whole impeachment thing drop."
David Merkle, 55, of Reinholds
A car salesman and Republican, Merkle voted for Trump in 2016 and will vote for him again in 2020.
"I think it's a witch hunt and a waste of good taxpayer money. It's definitely overblown. We have a lot of other things we could be doing. ... Democrats are just upset they didn't win (in 2016) and they're looking for things to nitpick."
Nancy Martin, 65, of Denver
A retired Republican, Martin said she voted for Trump in 2016 and will vote for him again in 2020.
"I think it's a scam. It's terrible. ... From I've heard, they don't have enough evidence. ... They don't like him. They want to get rid of him."
Fred Simmers, 63, of Douglassville, Berks County
Simmers, a Republican, voted for Trump in 2016 and will vote for him again in 2020.
"I really think they're grasping at anything they can to kick Trump out of office. ... I really believe that it comes down to the fact that Democrats couldn't accept that they lost the 2016 election. I really think that what they're doing is going to hurt their chances (in 2020)."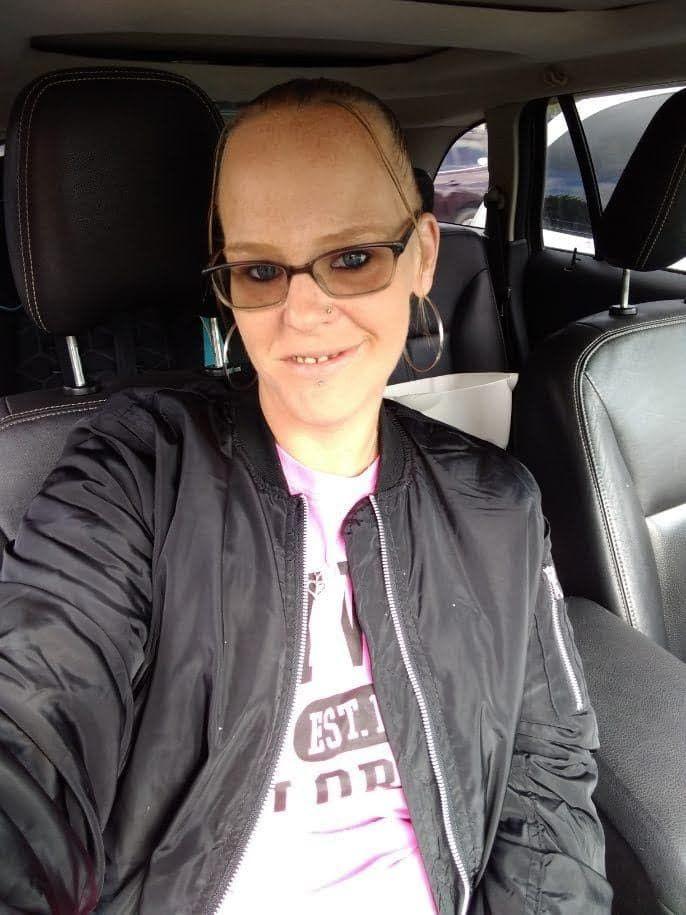 COLUMBIA
In politically competitive Columbia, we interviewed people on borough streets and at the Black Olive Diner on Columbia Avenue. Some of the voters we talked to were from across the Susquehanna River in Wrightsville.
Sarah Hill, 32, Columbia
"I think he's a horrible president," said Hill, who wants Trump to be impeached "just for all of the immoral things he's done" while in office.
Would she ever vote for him in 2020? "Hell no!" she said.
Zachary Abramson, 19, Columbia
"I don't like the man and the way he brings about himself," said Abramson, a Libertarian who works as a grocery store manager.
"I wouldn't say it's necessarily deserved," Abramson said of impeachment, adding that Trump's phone call with the president of Ukraine "didn't hurt Americans directly. But I think there should be an investigation."
Stephen Ness, 48, Mountville
A crossing guard for Columbia School District, Ness said he is a Democrat and thinks that if President Donald Trump has done something wrong he should be removed.
"I look at it this way: If (the Democrats) are going to impeach him, then do it," he said. "Don't prolong it."
Stan and June Shaffer, 70 and 69, Wrightsville
"It's a game," said Stan Shaffer, who is Republican and retired. "They just know they can't win the next election so they're trying to impeach him."
Added June Shaffer, "I truly believe that what the Democrats are doing is very underhanded," said Shaffer, a retired Republican.
Mike and Bonnie Sumpman, 67 and 71, Wrightsville
"It's a ridiculous sham. They're going after nothing," said Sumpman, a Republican who works as a greeter at Walmart. "It's an investigation in search of a crime."
Added his wife Bonnie, a Republican and retiree: "They have tried their level best to find something on (Trump) from the beginning. If they had just worked with the president they could have gotten stuff done."
Gene Eck, 66, Wrightsville
Eck, a Republican retiree, voted for Trump in 2016 and 2020 and feels the Democrats are moving to impeachment because they can't beat Trump in an election.
"Even if (impeachment) goes through, the thing is just the time being wasted," Eck said, "because there isn't the votes in the Senate."
Lancaster city
In Democratic-dominated Lancaster city, we spoke with people shopping at stores along South Duke Street, in a neighborhood where Republicans are few and far between.
Robert Medina, 51, Lancaster
A Democrat who works as a cook, Medina said he hopes the Democrats impeach Trump.
"A lot of his decision-making is very incorrect, biased and he basically does what he wants. He doesn't, to me, have a code of ethics. He's very immoral."
Medina attributed Republicans' defense of Trump to typical partisan fighting.
Carlos Crespo, 61, York
Crespo, an independent voter and retiree, said he is "all for it" when it comes to impeachment.
"Look at the lies he says," Crespo said, referring to Trump.
"We want the president out."
But he was highly skeptical a trial will occur, given the Republican strength in the Senate.
Anthony Harris, 43, Lancaster
Harris, an independent voter who said he is between jobs, said he didn't think Democrats should be impeaching Trump unless what he did was illegal.
"I don't think they should, he's doing what a president do," Harris said. "If it ain't illegal, you might as well let him. How did he become president? I'm sure he had to use some of those tactics to get there."
Suburbs
In suburban Lancaster, where Republicans generally hold the majority but Democrats are competitive in an increasing number of precincts, we spoke with people at the Manheim Township Library and at homes in Manheim and East Lampeter townships.
Cody Fields, 25, East Lampeter
"I'm torn, I suppose — I kind of fear that President Trump will come out as a stronger political opponent," said Fields, a Democrat and a scientist who did not vote for Trump in 2016 and won't do so in 2020.
He said he fears that what happened with Clinton, might happen again with Trump if the impeachment doesn't result in the president leaving office. Trump, he said, would "come out stronger" and become a stronger political figure.
Rick Evans, 56, West Lampeter
"I feel like the Democrats are definitely doing everything they possibly can to make this (impeachment) happen, and I feel like the Republicans are lying through their teeth to keep it from happening, and I don't think anybody really knows what exactly is going on."
"I follow it (the proceedings) to the point where I get mad and I quit," said Evans, a Republican and house painter who voted for Trump in 2016 but is unsure if he'll vote for him in 2020.
"A good process would be that everybody cooperate with everybody and the truth comes out and justice is done."
Jane Beale, 54, Manheim Township
"I think he (the President) is dong a good job. I think he should remain president," said Beale, a registered nurse who voted for Trump in 2016 and plans to do so again in 2020.
Bill Gordon, 79, Manheim Township
"I think it's (the impeachment) is strictly political, I think they're playing games," said Gordon, who is retired from the military. "I'm not saying that there isn't some kind of evidence, but I don't think there's enough for impeachment."
Gordon, described himself as a registered Republican who is more of an independent. He said he voted for Trump in 2016 and plans to do so again.
Jason Craig, 44, Manhiem Township
"I do trust the rule of law and I do trust the system, as imperfect and broken as it is," said Craig, an independent voter. "And I think that moving ahead, that if we're patient, that not only will the truth come to surface, hopefully, that corruption would be rooted out, but that our balance of powers will be at work in such a way that we will come to a healthy conclusion as a nation."
Wesley Bischel, 56, Manheim Township
"I think that they (Democrats) really didn't have a choice, because you don't want to set a precedent of ignoring things now for the future," said Bischel, a Republican who said he did not vote for Trump and is not planning to do so in 2020. "So they have to go through the motions whether they're impeachable or not and it's holding one branch accountable."
"Republican or Democrat, it really doesn't matter."