Update: Oct. 10, 2019
For 2017, Lancaster County ranked 17th nationally with an overall score of 63.9. 
For 2018 — the results announced this year — Lancaster ranked 8th nationally with an overall score of 63.7.
No other Pennsylvania community ranked higher either year.
---
Editor's note: this story was originally published March 9, 2017
Lancaster County is in the top 30 of America's healthiest and happiest places, according to a new ranking.
And it is ranked No. 1 in Pennsylvania.
The good marks feel about right to Ron Greenawalt, 68.
"I think we're happy," said the sales manager from East Hempfield Township. "I think that goes back to our roots and being primarily farmers and working class people."
POLL: Would you say Lancaster is one of the happiest & healthiest U.S. communities?
Gallup-Healthways well-being research has said it is for the last several years. Do you agree?
You voted:
Greenawalt wasn't so sure about healthiness, though. "I think we love our sugar," he said.
Lancaster County's rank in the 2016 Gallup-Healthways well-being index of 189 communities jumped to No. 28, up from No. 39 the previous year.
But the county still hasn't recaptured the best-in-the-nation spot it achieved in 2011.
Naples, Florida has now occupied the top spot for two years.
Lancaster's next door neighbor, York, improved its ranking from 98 to 60. Harrisburg-Carlisle moved up from 156 to 134, and Reading went from 137 to 144.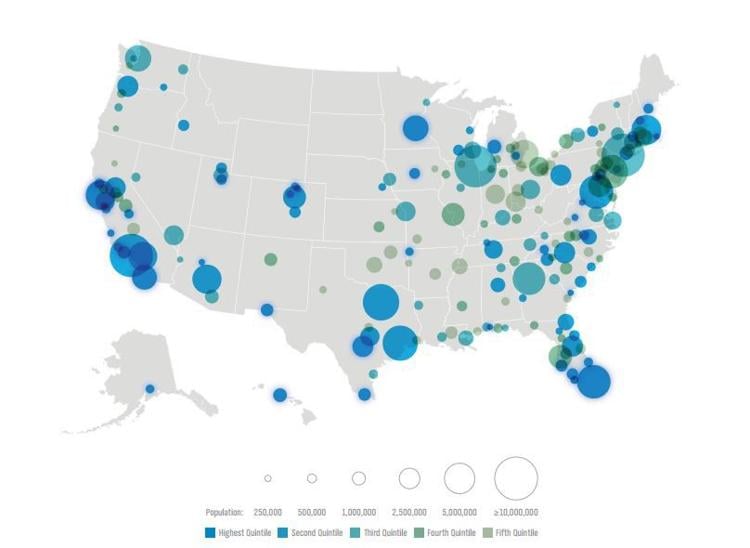 "When you consider the whole nation, that seems pretty good," Vince Felizzi, 60, who lives in Lancaster city and retired from RR Donnelley, said about Lancaster's better ranking this year.
People here seem relatively happy and healthy overall, but given "big developments and congestion," he wouldn't say he's seen an improvement in the past few years.
Greenawalt, a fan of downtown Lancaster's restaurant scene, said upmarket grocers like Wegmans and Whole Foods coming here show the area's flourishing.
Peggy Harclerode, a 47-year-old waitress from Columbia who has survived breast cancer and lost a son to the heroin epidemic, thinks the ranking is accurate, but is disturbed to see drugs gaining ground here.
"Back when I was in high school, we didn't have to worry about that kind of stuff," she said.
She doesn't claim to have done everything right, she said, but has come to view strengthening families as a key to better outcomes.
"Every Thursday, we get together and do board games and catch up with each other," she said. "That's important."
RELATED: Gallup finds Lancaster less healthy & happy than last year -- but still leading Pennsylvania
RELATED: Depression has bigger impact on Lancaster County health than diabetes or substance abuse, insurer says
The rankings are based on five key measures; liking what you do each day, having supportive relationships, financial security, feeling safe and having good health.
More than 354,000 U.S. adults were interviewed between Jan. 2, 2015 and Dec. 30, 2016.
Dan Witters, the index research director, said about 600 of those people were in the Lancaster area, which he called "kind of a sneaky high well-being place."
While people tend to expect places like Boulder, Honolulu and Santa Cruz to do well on these measures, he said, "Lancaster Pa. is a little under the radar from a well-being perspective, but I like what you all get done there."