The jail's steel door swung open shortly before 7 on an April morning two years ago, and James Jenkins, 55, walked out determined he'd not come back.
It was a dubious aspiration given over 30 incarcerations, mostly for petty thefts, since the 1980s, and a habit of getting high once free.
But this time was different. Jenkins found his sobriety sponsor waiting in his car outside Lancaster County Prison, as planned, and Jenkins got in.
They went to Lyndon City Line Diner. Later, he shopped with his sponsor for personal items, met with his probation officer, and visited his daughter and grandson. About 10 p.m. Jenkins settled into bed at a transitional housing facility, sober and hopeful.
Jenkins was off to a good start. Ever since that day, he has stayed out of jail, his story illustrating how the right supports can free offenders from the cycle of recidivism, a new priority for Lancaster County government.
---
Comprehensive approach
Top officials, including the commissioners, warden and parole director, have taken note of research showing what works in helping offenders stay crime free, and for the first time the county is adopting a comprehensive approach to reducing recidivism.
They say the community stands to benefit because having fewer repeat offenders will improve public safety and save on what the government spends for policing, courts, jail and parole supervision. Lower recidivism could also continue a trend of declining numbers at the prison, where the monthly average has fallen 21% in six years, from 1,023 inmates in 2013 to 809 for the first four months of 2019.
While the county has long funded nonprofit agencies to help some parolees as they return to society, the commissioners now want to serve more people and hold themselves and county employees accountable for the results.
"It used to be when an inmate walked out the door, that was the end of the prison's responsibility," said county Commissioner Josh Parsons, who proposed the change last June. "But if we don't want people coming back, it's incumbent on us to set people up for success."
---
Re-entry services manager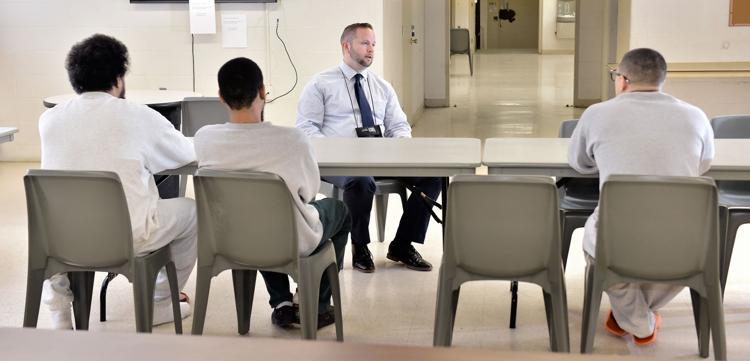 Ten months after the county's shift, the new model is still in the planning stages. The biggest change to date came when the commissioners created the position of re-entry services manager. Matthew Wagner, who started in that role in December, supervises two employees and reports to a deputy warden.
A social worker with no experience working with offenders, Wagner said his focus has been planning the services to offer inmates before they're released, such as classes on accessing community resources, getting a job and setting goals. In addition, each inmate's risk of committing a new crime will be assessed, with an individual re-entry plan created for those who are at medium-to-high risk for re-offending.
Because the short length of stay in county jail — the average is 79 days — limits what can be done there, the county knows it will be critical to assist people once they're released. At the top of the list of needs for many parolees is having a place to live.
---
Contract not renewed
Jenkins, released two years ago, had no home to return to, he said. So he was fortunate on his first night after leaving jail to sleep in a safe, hotel-like room at TLC, a transitional program across the street from Lancaster County's courthouse.
But the intensive case management and housing program that helped Jenkins no longer exists, a victim of the county's shift to a new re-entry model.
The commissioners last July did not renew a $100,000 contract with the Re-entry Management Organization, a multi-agency collaboration that pioneered re-entry work in Lancaster County over a decade ago and won plaudits as a state leader.
In its final full year, the re-entry organization's transitional housing at TLC, an arm of Tabor Community Services, served about 50 parolees.
When Jenkins moved into TLC after spending 116 days in jail for a probation violation, he was relieved to have a low-cost place to live while he found work and saved money for an apartment.
Jenkins said the intensive program at TLC kept him from returning to crime and should be restarted.
---
30% recidivism rate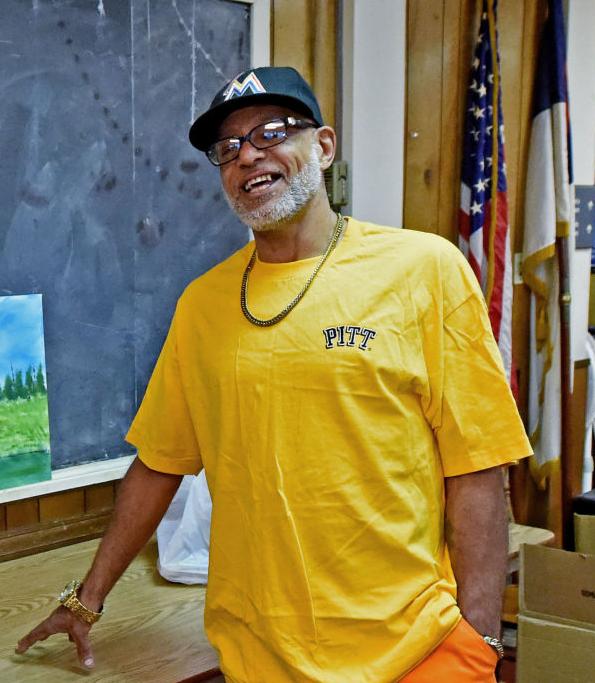 Leaders of the Re-entry Management Organization point to the TLC initiative as part of a successful track record the county should draw on.
Over a six-year span, from 2011-12 to 2016-17, the organization says its intensive, three-month program served an average of 47 parolees a year, and only 30% went back to jail for a new crime or violating parole.
Scooter Haase, chair of the re-entry organization, said the county's decision last summer to make re-entry a county responsibility was unexpected, and he's hopeful it will allow the organization — which is considering a new name: Lancaster Re-entry Coalition — to play a major role.
---
Starting with 200 parolees
Wagner, the county's new point person on re-entry, said he expects to expand upon the organization's work and serve an estimated 200 parolees a year, to start. He said he hopes by June to have contracted with the providers who will work with offenders before their release. Contracts with providers for post-release services will follow later in the year.
Deputy Warden Joe Shiffer said funding will go to services and practices that research shows to be effective, such as moral reconation therapy. The therapy addresses thought processes and helps a person make better decisions.
The county also expects to contract with case managers who will help parolees with housing, medical and other needs.
Wagner also doesn't rule out reinstating an intensive case management program that offers housing, like the defunct one that helped Jenkins.
"Our goal here," Shiffer said, "is to address the issues people are having versus just throwing them back in prison."
County Commissioner Craig Lehman said he hopes Wagner is moving forward with "a sense of urgency" and plans to collaborate with community-based groups rather than go it alone.
Jenkins is his own harshest critic. He hates how he squandered his life and became a liability to his family and society because he let drugs take control.
He shakes his head at memories of anger consuming him in prison.
"Some guy would walk by, and I'd just knock him aside the head," Jenkins said. "I don't want you to think I picked the biggest guy on the block. I picked the guy I knew I could get away with it. And it feels not very good. It's just not who I am today."
What changed?
Jenkins started trusting good people — his sobriety sponsor, staff at TLC, his fellow returning citizens at weekly support group meetings, and a volunteer who became his mentor.
They nurtured the good in him.
"James is a very thoughtful person," said mentor Frantz Herr, a retired financial adviser who texts or speaks with Jenkins almost daily. "He has learned to make good decisions and stick to them."
---
Relationships matter
Research suggests that re-entry interventions are effective only to the degree the offender has supportive relationships, said Teri Miller-Landon, a deputy director at the county's adult probation and parole department.
"Where we have failed as a system is those first few days or weeks (after release) when we so quickly lose people" who return to bad habits, she said.
Miller-Landon advocates for offenders forming bonds in jail with the counselors and mentors they'll meet with on the outside.
On the day of his release two years ago, Jenkins was greeted by a generous sponsor, a probation officer, his daughter, and staff and volunteers at TLC.
His head was "ringing" with the siren call of addiction and "all the old stuff" that usually tripped him up, he said. But he got past it.
"When I succeeded that day," he said, "the confidence came that I can do it again. And again."
Giving voice to his inner critic, Jenkins emphasized, "I'm not healed. I'm not well. I haven't arrived. I didn't graduate."
That may all be true. But also true: he's not in jail.