Floyd Landis is back in business.
Not the biking business though — this time, it's the cannabis business.
Landis is launching a line of cannabis-infused products in Leadville, Colo.
"I think I've got the skills to do it," Landis said in a phone interview Monday.
"I'm happy to be finally involved in a legitimate industry," he posted a few days ago from the Twitter account of his new business, Floyd's of Leadville.
Thank you to everyone for the support. I'm happy to finally be involved in a legitimate industry.

— Floyd (@FloydLeadville) June 24, 2016
The Lancaster County native grew up in Farmersville and graduated from Conestoga Valley High School in 1994.
The disgraced U.S. cyclist became the first Tour de France champion to be stripped of his title following the Tour's biggest scandal in 2006.
He admitted that he was guilty of doping in 2010.
Back in business
Landis, 40, who lives in Colorado, still occasionally bikes. But his new business is a priority as he emerges into the spotlight again as the founder of Floyd's of Leadville, a company that sells marijuana-based products such as vape pens and lotions.
"The reason I started is because the product has helped me a lot the past few years in dealing with pain," Landis said.
June 25, 2016
Landis has dealt with chronic hip pain since a hip replacement in 2006. In the past few years, he has found marijuana-based products such as the ones he will now sell helpful in managing the pain. They are a better alternative to narcotics, he said, and "very, very effective."
Landis said a lot of athletes use marijuana to combat pain, so they will be a target market. But he said his products can be used by anyone.
"It's marketed to anybody who wants a few hours of happiness in a day," he said.
Growing industry
What has been a taboo industry is growing in acceptance, he said.
"It's only a matter of time before legalization spreads across the United States," Landis said. "It would be wise for Pennsylvania to do it."
Recreational marijuana was legalized in Colorado in 2012. Anyone over the age of 21 can purchase and possess up to one ounce of retail cannabis. It's also legal in Alaska, Oregon and Washington.
Gov. Tom Wolf made Pennsylvania the 24th state to legalize a comprehensive medical marijuana program in April. However, legislation to legalize the drug for recreational use has sat in the state Senate's Law and Justice Committee since February 2015.
If recreational marijuana is legalized in his home state, Landis said he would expand his business to the East Coast. It would give him another reason to visit the area, he said.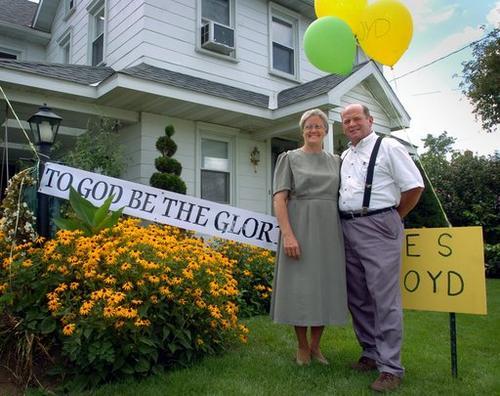 Within the past year, he's been back in Lancaster to visit his parents, Paul and Arlene Landis, three or four times.
"I miss the place," Landis said. "I think I took it for granted when I lived there."
Launch party
Products Landis is promoting on his company's Twitter page include prefilled vapor cartridges and a topical cream.
June 26, 2016
Edible products are coming, Landis said.
In a recent press release, Landis' company boasts it enters the recreational cannabis industry specializing in cannabis oil "sourced from high altitude growers using an industry-leading, pharmacy grade CO2 extraction process."
The cartridge is described as having a pure clean flavor and no limit draw. The topical cream is said to deliver the extract into the bloodstream through the skin in as little as five minutes.
Floyd's of Leadville will sell products wholesale to other distributors in Colorado. Depending on the product, prices will range from $30 to $100.
The business will launch at a party at Vinyl Night Club in Denver on Thursday.
Lawsuit update
Landis is involved in a lawsuit brought against former teammate Lance Armstrong in 2010. The U.S. Department of Justice joined the case in 2013.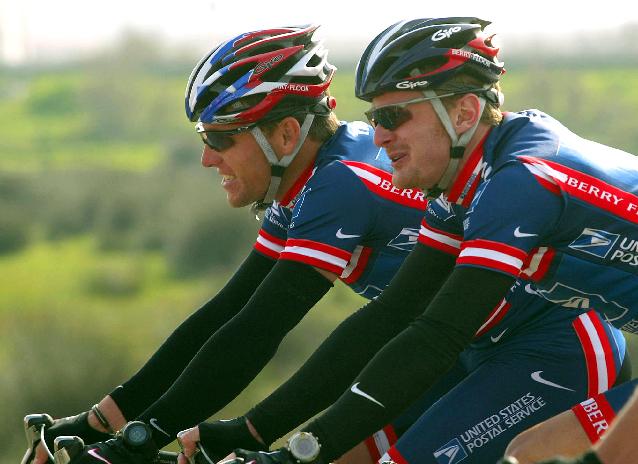 In March, a judge dismissed part of the federal government's $100 million civil fraud lawsuit.
The ruling tossed out the government's argument that Armstrong's cycling team was obligated to reimburse sponsorship money it received from the U.S. Postal Service, USA Today reported.
Armstrong reportedly lives in Aspen, Colo., about an hour and half drive from Landis' new business.