Modeled to look like a European castle, Lancaster County Prison's turrets and towers loom over Debra Lefever's town house on East Orange Street. The prison has been a sometimes-unwelcome constant for her in the 40 years she's lived in the neighborhood.  
Lancaster County's move to build a new prison may open opportunities at the nearly 5-acre site for Lefever and her neighbors, who have already begun informal talks about what they'd like to see happen. Suggestions run the gamut from a museum to a swimming pool or affordable housing. 
But whatever comes next, Lefever echoed the sentiments of many of her neighbors when she said of the 170-year-old prison: "I'll be glad to see it go."  
If it does close, the 625 E. King St. prison would join more than 100 prisons nationwide that have closed or are pending closure in the last decade, according to a 2016 study by The Sentencing Project.  
The Sentencing Project is a study on repurposing prison facilities informed by proposed uses for 94 prisons and juvenile facilities across at least 22 states that have closed or announced closures since 2011.
The county is in the process of conducting engineering studies on a 78-acre site in Lancaster Township located about 1.5 miles away from the current prison to see if it would accommodate a new prison. The county has a $3 million agreement to buy the land from Clyde and Shirley Kreider, but it has until Nov. 21 to pull out of the deal if the site is deemed unsuitable.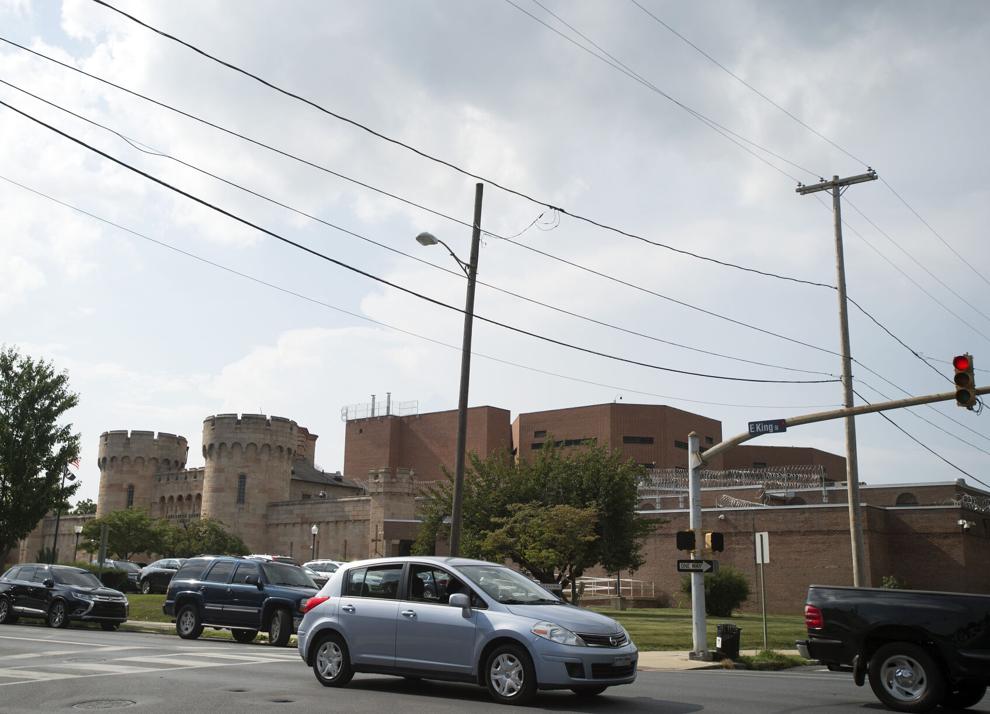 As neighbors of the current prison meet for "what's next" brainstorming sessions, Lancaster City Council President Ismail Smith-Wade El wants to make sure their voices aren't left out of the process that would determine a new use for the site. 
"I really think we should resist the urge, frankly, to be prescriptive … about what folks in that community do and don't need," Smith-Wade El said. "They've been specific about the desire for housing, green space, more employment and economic opportunities, so if it doesn't fit into those buckets, I would have some serious questions about the benefit that it presents to the community, which really ought to be the final question."  
However, the three county commissioners will play a significant role in deciding the fate of the site because the prison is owned by the county. 
Commissioner Ray D'Agostino said the county must determine if it has a use for the East King Street property. If it doesn't, he said, the county would likely sell the land through sealed bids. 
"None of this has been discussed yet, and likely would not be until first we close on the purchase of the property" for the new prison, he said. 
Commissioner Craig Lehman, the lone Democrat among the commissioners, said he would give the city the property at no cost. 
"If the city wants the property after the current facility is razed and prepared for development, that is fine with me," Lehman said in an email to LNP | LancasterOnline. "I support the county preparing the site for development, at its cost, before transferring it to the city. 
"My general position is that the city should be able to chart its own course as it relates to the current jail because the city has hosted it for decades," he said. 
Commissioner Joshua Parsons did not respond to requests for comment.  
Brainstorming options  
Lefever said she wants to see a development at the prison site like a discount grocery store — "something the whole community could use."  
Carmella Johnson, who lives on South Ann Street, would be open to family entertainment. A swimming pool or laser tag would be perfect for her kids and grandkids to enjoy.  
"There's no place for the kids to go," Johnson said.  
Johnson was one of eight residents who attended a July 9 meeting at Garden Court Apartments, which is located three blocks south of the prison. Together, the group made a list of likes and dislikes for the future of the site.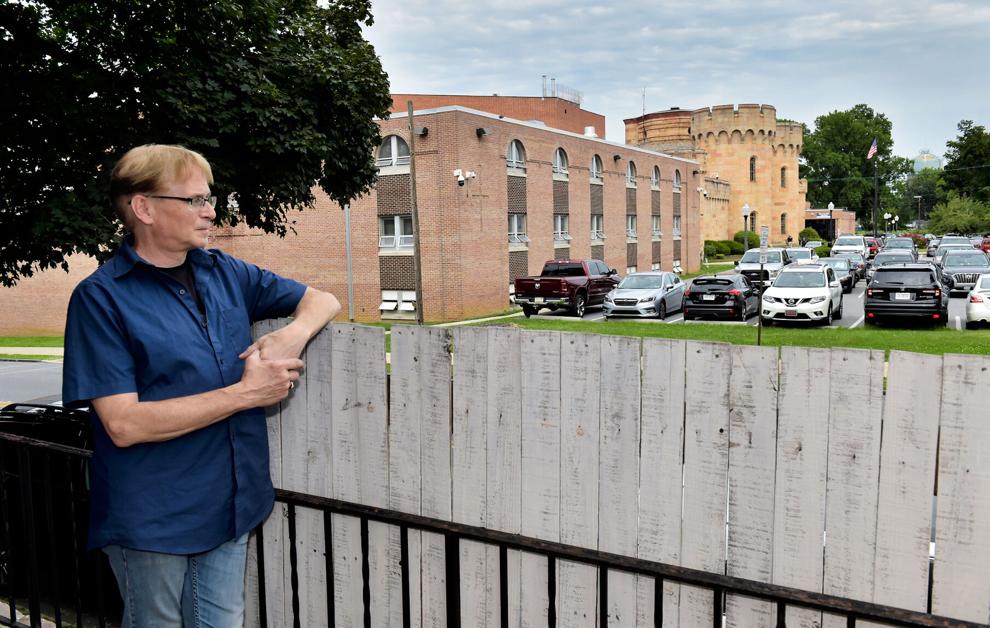 The meeting was the first of many to be organized by community leader Darlene Byrd, who founded the South Ann Street Concerned Citizens group in 1989 to address safety issues. Over the years the organization has evolved to include youth programs, beautification and education.   
Priscilla Glover has lived on South Ann Street for over 30 years and expressed to others at the meeting that whatever comes next for the prison site should bring money into the area. During the meeting, she was in full support of services, particularly retail, that would provide jobs, taxable revenue and a place to shop.  
But the majority of group did not believe large stores like Target or Giant would be a good fit. 
Nonetheless, resident Gary Olsen wouldn't mind a Giant.  
"What this area needs desperately is a grocery store or a shopping center with accessible stores," he said. "Since Giant closed a few years back, it's harder and harder, especially for the seniors and everybody that lives around here to get groceries. That would be the most successful thing, the most popular thing that could come into this building."  
Giant closed its North Reservoir Street location in May 2017, a decision that drew criticism from neighborhood residents and an apology a year later from the company. In 2019, Giant opened a Giant Direct at the location, providing home delivery of groceries and curbside pickup for neighborhood customers. Giant Direct is located a little more than three blocks northeast from the prison. 
Olsen's proposal was a change from the Brooklyn native's original vision of a multimillionaire investing in a series of restaurants, a hotel and nightclub. After some thought, he realized that's not right for the community he has lived in for the past 10 years — first on East Orange Street and now on North Marshall Street.  
Both houses face the prison but that's never bothered him.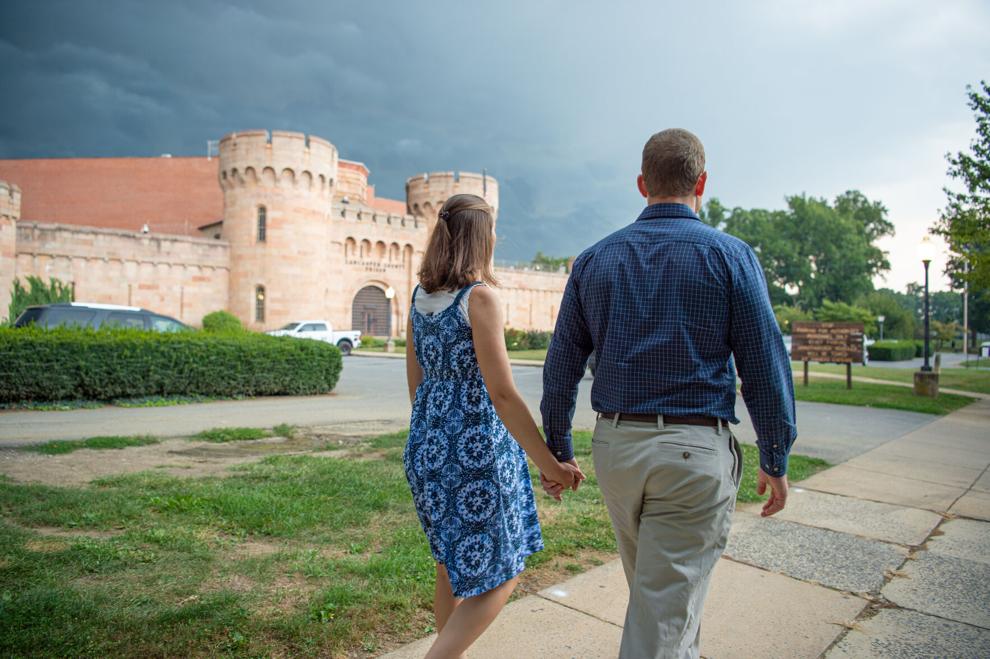 Like Olsen, Ben and Erika Novak live in the shadow of the prison on North Marshall Street, where they bought a home in 2018. 
The couple, who are expecting a child, said living next to a prison adds a sense of security. Prison guards patrol the perimeter with a trained dog regularly, and the building is outfitted with security cameras.  
"We feel like it's a pretty safe area," said Ben Novak. "We have no real issues there." 
But he is concerned with what could go in the prison's place.  
"My biggest concern, as someone who's going to have a child soon, is that I would prefer not to have something like a halfway house there," he said. And if the prison remains vacant, he fears that would hurt property values.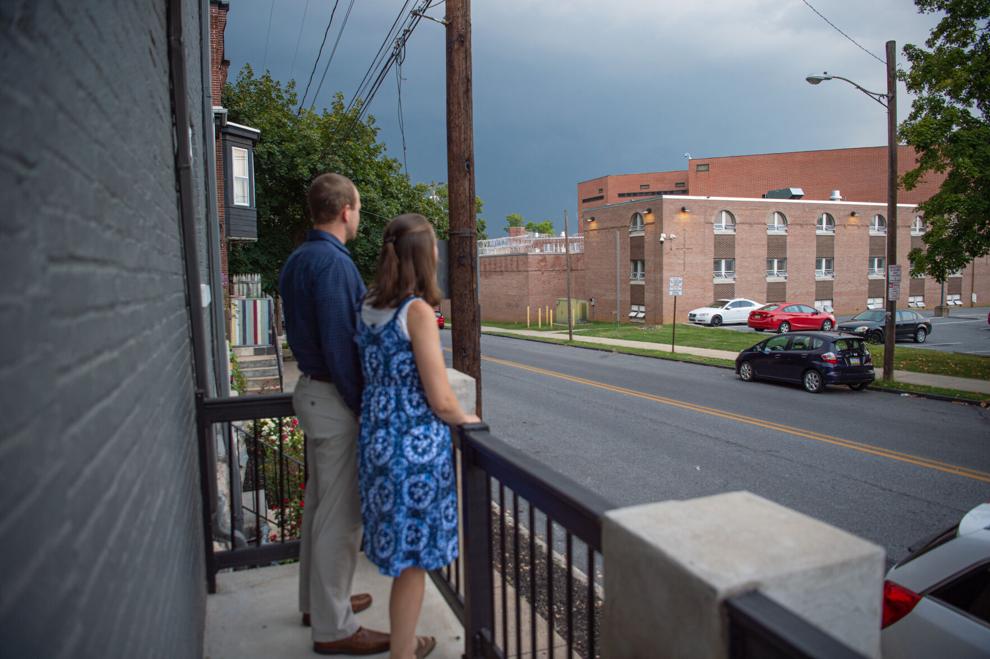 Frances Laboy said she would be pleased to see the nearly exact replica of an 18th century English castle transformed into a museum. She said when she moved into her East Orange Street home 11 years ago, she had no idea the 50-foot towers she can see from her house were part of a prison rather than an elegant castle. 
"They should open it up so people can have that experience of seeing how it works," Laboy said. "It's part of the Lancaster charm."  
For others, however, the prison has cast a dark cloud over the city because it reminds them of painful mistakes and troubled history. Executions were carried out there until 1912, and 16 inmates have died by suicide there since 1998.  
It's not something Samantha Krizmencic thinks Lancaster should memorialize. 
"As someone who was born and raised in Lancaster, I would not be proud of that (the prison)," the Garden Court resident said at the July 9 meeting.  
South Ann Street resident Ted Gray told those gathered at the meeting that he wants a "clean slate." 
"There's a lot of people that have been in jail," said Gray. "The history of that place being a prison, it brings back not good memories."  
Wandy Ortega's vision for the area would be to help people who are struggling through community outreach programs. Approximately 24% of Lancaster city's population is in poverty, according to the U.S. Census Bureau.   
Her idea of a beneficial new use for the site includes a food bank, a community outreach center to host job fairs and other services to address poverty.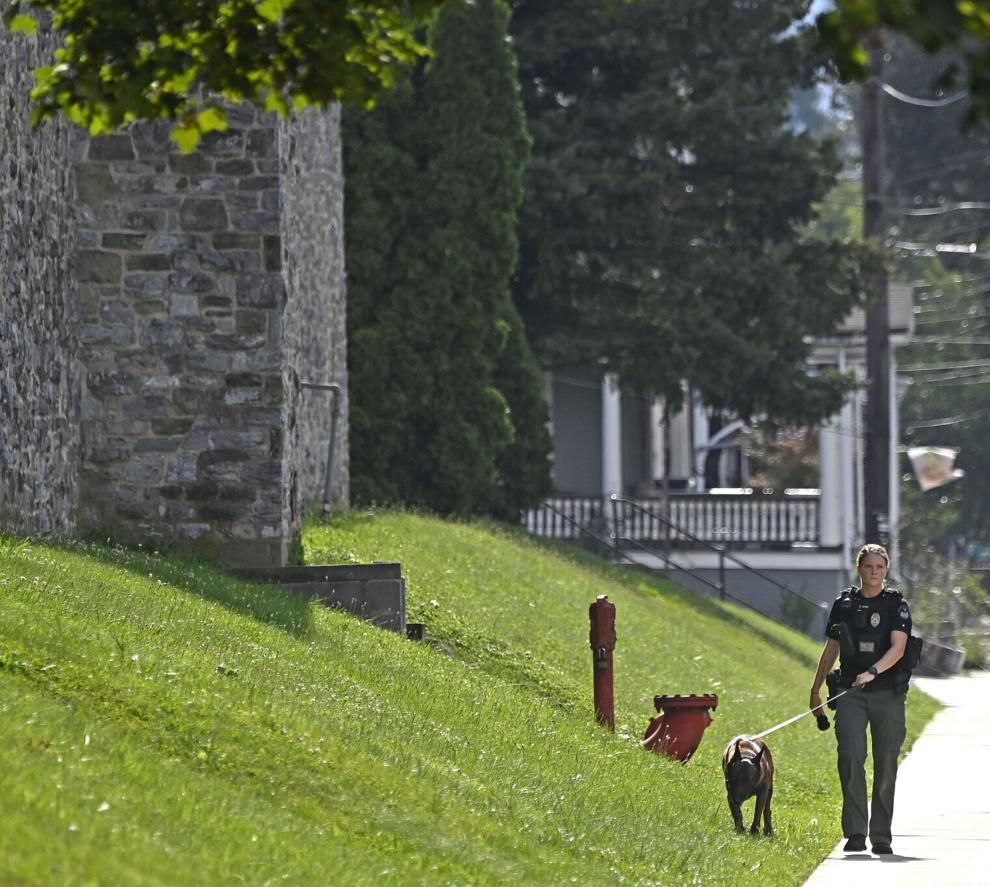 "This whole community is kind of lower income so anything that can help us," Ortega said.  
Affordable housing 
In the neighborhoods immediately surrounding the prison, median household incomes range from $24,000 to $43,000, according to census data.  
With an overall median income of roughly $45,000, one thing Lancaster city doesn't have enough of is affordable housing, according to City Council President Smith-Wade El. If an occupant pays less than 30% of their income for housing costs, their home is considered "affordable," yet most affordable housing units in Lancaster are based on the county's median income of $66,000.  
Smith-Wade El envisions housing affordable to households below the city's median income. 
"That is a large lot, and any time we have a really large lot I think we have to first and foremost look at that as an opportunity for housing," Smith-Wade El said. "The city is generally short on space to develop new housing and I think that as we're looking for opportunities to create more affordable housing, when a large lot comes open, I think it has to be immediately considered." 
That doesn't have to be the only use, however. Smith-Wade El said the site could benefit from some added density with multiple floors including retail or social services at the ground level and housing above.  
Michael Hollendar and his roommates on North Marshall Street are worried that any kind of luxury apartments would boost property values and lead to an increase in their rent. Like Smith-Wade El, he'd rather see affordable housing mixed with retail properties.  
"It's worrisome because you don't know what's going to happen," Hollendar said, adding that higher rent would push him out of the neighborhood he's lived in since January.   
Lancaster city councilwoman Janet Diaz agrees that affordable housing is something Lancaster needs, and something the community will surely support.  
"I think our community has spoken," she said. "I know that they will rally and come out … and say, 'Enough is enough with the condos. Let's start working for our community.'"  
Wendy Garcia expressed a desire for affordable housing or anything residential that would put a few more families in the neighborhood.  
Garcia has a clear view of the main door to the prison from her house on East King Street. She looked across the street to the parking lot overflowing, cars parked in the grass. Any commercial additions to the neighborhood would present a similar issue.  
"It's just gonna be harder for us residents to get parking — it's hard now with the prison there," she said.  
Even with parking, Garcia said she'd be against anything drawing large crowds. To her, it wouldn't be much different than the constant flow of visitors and families picking up inmates at the prison.  
"They're really loud when they come out from being incarcerated," she said. "They have five, six cars of families here waiting for them, yelling, screaming. They have alcohol out. I have kids. I'm just tired of the overwhelming of people."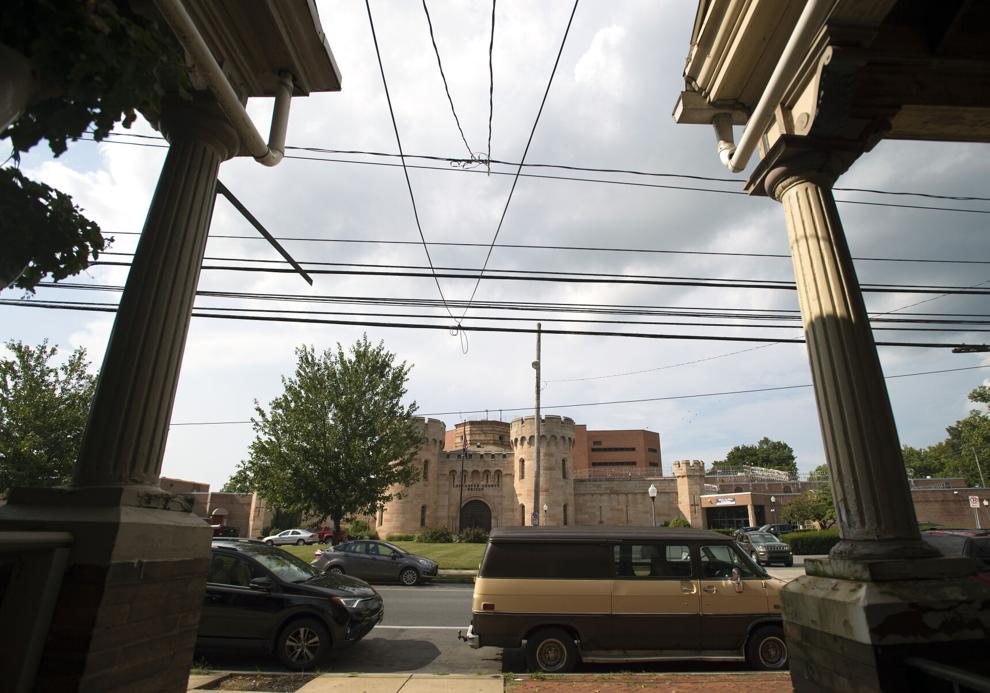 Too early to say 
While many county and city officials are hesitant to lay down any plans for the prison site's future too soon, the opportunity presents itself at a strategic time for Lancaster.  
"There's a nice moment right now that some of these sites like the prison site — that if there's a redevelopment possibility — that that's coinciding with the comprehensive plan, which is really what you need as the first step to drive the decisions for the plan," said Christopher Delfs, director of the Lancaster City Planning Commission. "It's actually really fortuitous timing right now that these things are happening."  
Lancaster city is in the early stages of developing a new comprehensive plan. Delfs said it's at the values and priorities stage, which involves community input and engagement. Land use planning comes later in the process.  
"Honestly we're a little too early in the process to determine what would go there, ultimately in the neighborhood," he said. "The city is very excited about the opportunity to think about the different ways to restitch that fabric and the neighborhood back together."  
Because of the rare opportunity to redevelop such a large single site and the need to collect community input, there shouldn't be a rush to develop a plan, said Lancaster City Alliance President Marshall Snively.  
"This is such an opportunistic site that I do think that — the community, the city — we should all take our time determining what's the best use there," he said.  
"This is a prime opportunity as part of the planning … to perhaps look specifically at this site," Snively said. "It's so important. It's so key … it's not something that should be done in a vacuum."  
City of Lancaster senior planner Emma Hamme encourages anyone in the community to visit Engage Lancaster, a platform for resident feedback on city projects, to submit opinions on the prison's redevelopment.  
However, residents will not get the final say.  
Suzanne Stallings, the city's historic preservation specialist, said anything that is added or changed with the prison will have to be presented to the historic commission, regardless of its ownership. The commission will make recommendations and pass it on to the city for approval. Depending on the complexity of the project, this could take anywhere from one to four months, or more.  
Stallings said the historic commission has up to 75 days to respond to an application and can only table it twice, which pushes any discussion to the next meeting. Meetings occur monthly.   
Currently, the site is zoned as "criminal detention facilities," which allows development of a detention facility for criminal and juvenile defendants, an ambulance station, a fire or police station and government facilities. It would need to be rezoned to fit the needs expressed by community members thus far.  
Preserving the building might be tough, though. 
In 2017, Lancaster County Prison Warden Cheryl Steberger told LNP | LancasterOnline that the facility was "not just obsolete, but at times maddeningly inefficient" despite its remodel in 1991.  
Former inmate Danny Rivera would like to see low-income housing or residences for the homeless. As it stands now, however, he said the building would not be fit for use.  
The part of the prison dubbed "the tower" by inmates, where the general population is housed, is in particularly poor condition, Rivera said.  
"It needs a lot of work done to it," he said. "You really couldn't use it for anything."  
As part of the county's land purchase proposal, Steberger and Bob Devonshire, the prison's director of facilities, presented ways in which the prison's structures are "well beyond their useful life." For example, they noted the original castle structure of the prison has not been used in the last eight years and that the electrical, lighting and water systems are outdated.