Revel never received the rigorous training needed to be a police dog, nor is he likely to chase down criminals or sniff out illegal drugs.
But the 1-year-old pitbull had a chance to ride in a police cruiser and patrol with an officer through a new K-9 for a Day program — a cooperative venture between East Lampeter Township police and the Humane League of Lancaster County that brings awareness to dog adoptions.
"I love it," Karel Minor, president and CEO of Humane PA, which runs shelters in Berks and Lancaster counties, said Monday.
Through the program, an officer picks up a dog from the shelter and takes it with him on patrol. It's an outing for the dog, who gets out of the shelter for a few hours, has a chance to socialize with people on the beat and just might meet a potential adopter.
It also provides an enjoyable opportunity for police to interact with citizens.
"It's a great partnership," Minor said. "It's a wonderful way to highlight our great dogs, as well as our relationship with a local police department. It's great all around."
'This is his baby'
East Lampeter police Sgt. Bryan Kondras initiated the program after seeing it in action elsewhere.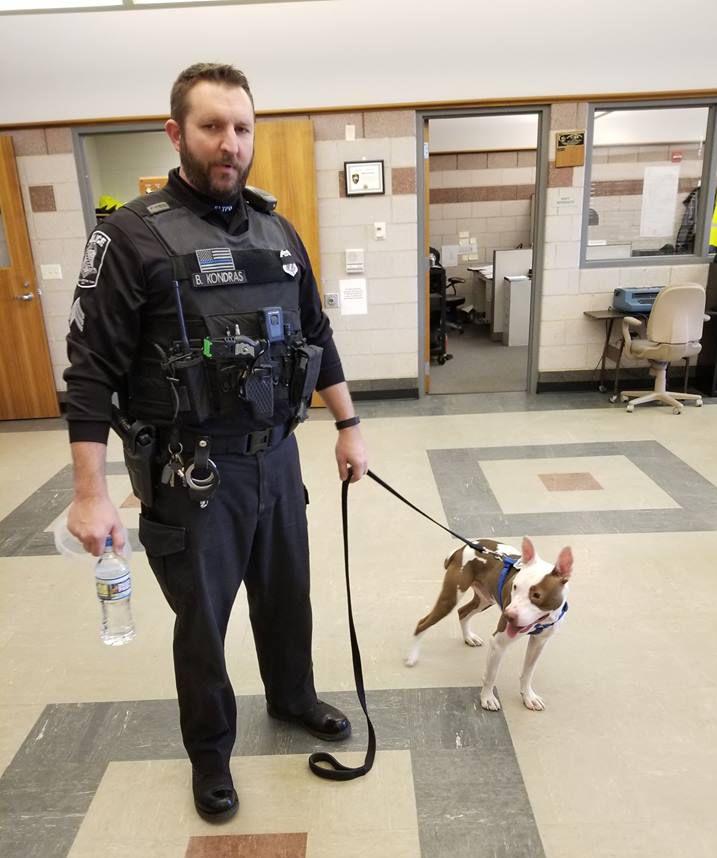 He pitched it to his boss, East Lampeter police Chief John Bowman, then approached the Humane League to ensure its participation, Lt. Jim Shank, public information officer for the department, said Monday.
"This is his baby. He started it," Shank said.
Neither Kondras nor Bowman were available for comment Monday or Tuesday.
Shank said the program is still in the planning stages, with plans to take "one or two" dogs out on patrol each month.
Kondras tested the program last week, taking Revel — a 1-year-old pitbull mix — out of the shelter last Tuesday and Friday to mingle with the public.
Damon March, chief operating officer for Humane PA, said the program is a good fit in part because East Lampeter Township is the only municipality with a contract with the league for accepting strays.
"When things started changing at the Lancaster County SPCA and everyone was unsure what was going to happen, some municipalities started reaching out to us," March said.
But the league only has enough capacity to work with one municipality, he said. It chose East Lampeter "because they were the first to reach out to us ... and because that's our township."
'A great opportunity'
When Kondras approached the shelter and suggested the K-9 program, March said, "it sounded like a great opportunity."
Last week, without much fanfare, Kondras picked up a dog and "took him out on patrol," March said.
"It worked out great," he said.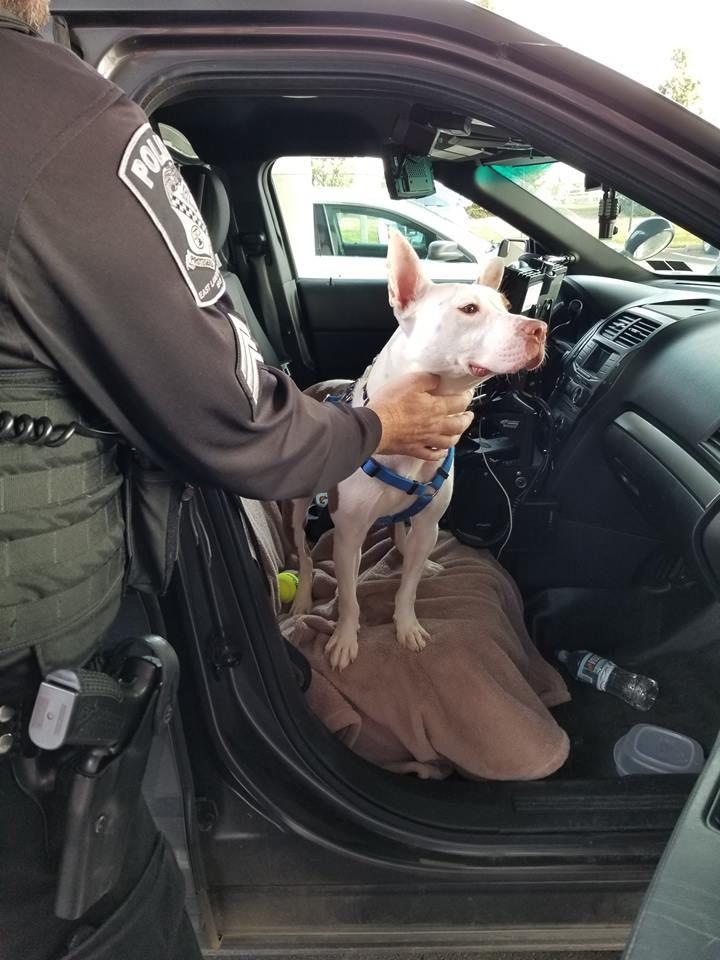 In fact, he said, Revel was placed in a new home on Saturday. March said shelter officials weren't sure if the "laid-back, happy" dog was adopted by someone who saw him on patrol.
Either way, he said, "the visibility is always great. It's great for the dogs, and it's great for the public to see that police officers are ordinary guys, like anyone else, who love dogs. It makes them more accessible."
It's a benefit to the dog, he added, because "he gets a day out. It gives him some social practice.
"After all, dogs can get stir crazy, so having a good day out, to work on the end of a leash and greet people, is good socialization. And it gives that dog a lot more visibility — people see him being cute, and people are attracted to an animal with a story."
Minor noted that the shelter does "our very best to choose suitable dogs" for the program, and he said East Lampeter police "are always cautious and conscientious in all interactions with the public."
If an incident occurs — a dog gets frightened and bites a passerby, for instance — Minor said both the police and Humane Pennsylvania carry general liability insurance to cover the claim.
March said he believes Kondras and other officers will take turns patrolling with a dog — usually for two or three hours, initially once each month.
The next K-9 for a Day outing hasn't been scheduled, he said.