Leeton Thomas "should go to the very top of the list" for killing a mother and her teen daughter if Pennsylvania resumes executions, a Lancaster County judge said Friday in formally sentencing the convicted murderer to death.
President Judge Dennis Reinaker also chastised Thomas' family and friends for "insensitive" testimony when they asked the jury two days earlier to spare the 40-year-old defendant's life.
"The smiling, the frivolity — it was as though they were oblivious to the fact that the man of whom they were speaking had murdered an innocent woman and her child and tried to murder a third," Reinaker said. "And to hear from folks what a man of God the defendant is and how important his faith is to him had to be particularly appalling" to the victims' family.
The judge's strong words came two days after a jury, which had convicted Thomas of two counts of first-degree murder, delivered a sentence of death instead of life in prison.
Victims' family speaks
During Friday's half-hour sentencing, family members told the judge how much they miss the victims, Lisa Scheetz, 44, and her daughter, Hailey, 16, and how much they continue to grieve.
Early in the morning of June 11, 2015, prosecutors said, a knife-wielding Thomas broke into the Scheetzes' East Drumore Township apartment to kill witnesses in his sexual molestation case. State police said Thomas repeatedly stabbed Lisa and Hailey and nearly killed Scheetz's 15-year-old daughter.
The judge sentenced Thomas to 20 to 40 years in prison for the attempted homicide.
On entering the courtroom Friday, Thomas, a compactly built man wearing a blue dress shirt and khakis, his black hair pulled back into a bun, flashed a smile at members of his family sitting in the gallery. Thomas, a construction worker, then stood silently with his attorneys at a lectern facing the judge. Deputy sheriffs stood guard behind him.
At the end of the hearing, Reinaker asked Thomas if he had anything to say. He replied, "No sir."
Leeton never testified during the six-day trial, at which his attorneys contended he was home asleep at the time of the slayings.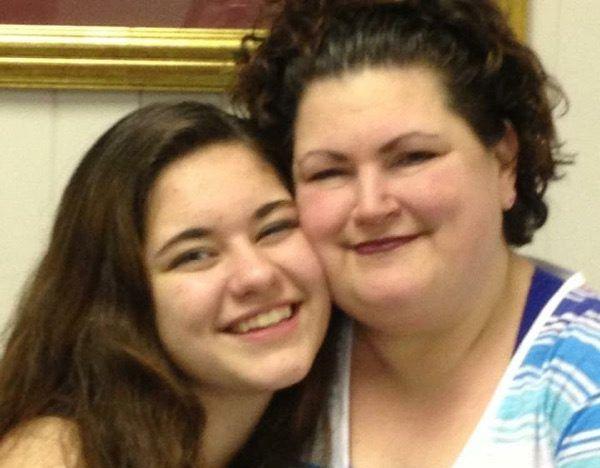 Scheetz's 13-year-old daughter, who was vacationing at the beach with a friend when her mother and sister were slaughtered, expressed anger that Thomas "has no remorse."
It doesn't matter to Thomas, she told the judge, that she can't ask her mother for advice or see her sister fulfill her dream of becoming a nurse.
"He doesn't care about any of the pain he has caused anyone," the teen said. "Despite all of that there is some peace because I know he is getting what he deserves."
The sentencing came on what would have been Hailey's 19th birthday, said Kim Scheetz, the victims' father. He said the family planned to celebrate her memory.
A music lover and choir member, Hailey had just completed her junior year at Solanco High School and was about to start her first job at Ferguson & Hassler supermarket in Quarryville.
"Emotional dead-end"
Attorney Samuel Encarnacion, who had represented Thomas during the penalty phase, told LNP after the hearing that with the trial over, "I hope that enough space exists for all of the effected parties to find peace, healing and restoration."
"In the end I have learned that the death penalty is an emotional and legal dead-end," Encarnacion said.
Thomas joins 161 men on Pennsylvania's death row, seven of them from Lancaster County. The last execution in the state was 18 years ago. Gov. Tom Wolf in 2015 ordered a moratorium on capital punishment while a commission studied its fairness.
Reinaker took a jab at unnamed elected officials who, in his view, haven't followed state law regarding the death sentence.
"If the day ever comes when officials in appropriate positions actually follow their oaths, actually follow the decisions of our juries, actually follow the law and resume the actual imposition of the ultimate penalty in this Commonwealth," Reinaker said Friday, "you, Mr. Thomas, should go to the very top of the list." 
"Justice served"
In an interview, Kim Scheetz said the judge's remarks meant a lot because "he could see how our family was hurting."
"It's still going to take a lot of time to be able to pick up and move on because you always have a reminder," said Scheetz, who was separated from his wife at the time of the slayings, but was working toward reconciliation. "Just like today. It's Hailey's birthday. Next Tuesday is Lisa's."
Scheetz worried that the violence his family suffered will deter other victims from reporting sexual abuse.
He said he felt relief when the jury returned the sentence of death Wednesday night.
"Death row is going to be tougher on him because he's going to be isolated 22 hours a day," Scheetz said. "This is what we wanted, and we got it. Justice has finally been served."