Today is the 18th annual World Refugee Day, which aims to raise awareness of the plight of people who have fled persecution, violence and natural disasters around the world.
It is a cause with which Lancaster County is unusually familiar.
In 2017, the BBC called Lancaster County the refugee capital of America based on its per-capita rate of resettling refugees from 2013 to 2017.
But efforts to welcome newcomers have been going on much longer, and many former refugees have called Lancaster County their home for years.
Here are the stories of two of those families.
---
Ghimire Family
Om and Damanta Ghimire rent a small plot of land, on a farm close to their Manor Township home, where they grow potatoes, pumpkins, green beans, peppers and a variety of other vegetables.
They grow so much produce that "we don't buy hot peppers and tomatoes for the year," Om said.
The area's agriculture heritage is one reason that their large extended family loves living in Lancaster County, they said.
That extended family includes Om's parents, who have visited other cities but insist they won't leave Lancaster, Om said.
"There is peace here," he said.
Om's family are Bhutanese who speak the Nepali language. The family of nine left their home in Bhutan due to political unrest and fled to Sanischare Refugee Camp in Nepal when Om was 11. He lived there until he was resettled to Lancaster County as a refugee nine years ago.
Om, now 42, along with his wife and oldest child, came to join Om's siblings and parents, who had already been resettled in Lancaster.
A month after arriving, Om started working at warehouses to support his wife Damanta, now 38, and his elder daughter Divya, who is now 11 but was a toddler at the time. Damanta also worked two jobs, one in a hospital and another at a hotel.
Now, the family is taking a breath.
In December, Om started a homecare business in Lancaster called Druk (which means Bhutan) Home Care along with five other Nepali community members. In July, the company plans on starting a small branch in Harrisburg, as well.
"It's perfect," he said.
The business has given Damanta the flexibility to stay at home with their youngest daughter, Dippsika, 6.
It has given Om the ability to dedicate more time to volunteering. Along with others, he helps some of the 250-300 Nepali-speaking households here with translating documents and navigating life in Lancaster, he said.
"We are happy here," he said. "From the zero that we owned, now we have a house, cars — it's good progress."
---
Dao Family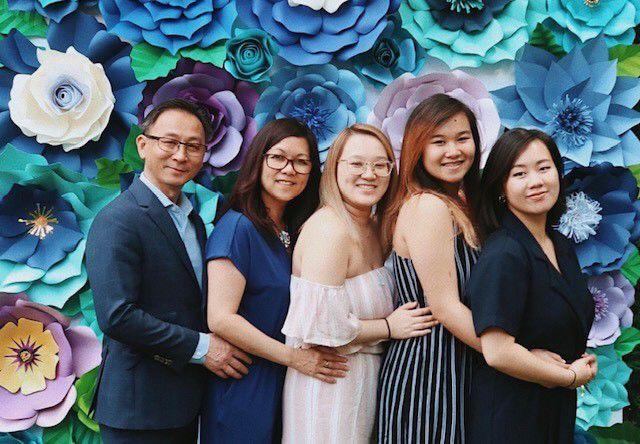 Hai Dao remembers the first "jungle" he experienced as a child in 1975 — at his first job, at age 10, picking pecans with his family in Louisiana.
His family — his parents and seven siblings — picked and sold pecans every weekend and earned about a dollar a bag, he said.
He remembers that time with his family fondly as "fun experiences."
Dao's family had just fled Vietnam earlier that same year, escaping communism in a war-torn country and looking for religious freedom and opportunities in the United States.
The Dao family, like many of the approximately 130,000 Vietnamese refugees who entered the U.S. soon after the war, were processed at Marine Corp Base Camp Pendleton in California.
From there, they were sponsored by a church in Louisiana, where they lived for a year-and-a-half before being sponsored by another church and moving to Virginia. Eventually, they heard that there was a small community of Vietnamese families in Lancaster County and decided to move here in the early 1980s, said Dao.
Now 55 and living in Mountville, Dao never moved again.
"We are blessed because we have been given a second chance," he said. "It's a land of opportunity."
Over the 40 years he has lived in Lancaster County, he graduated from Manheim Township High School, trained to be a mechanic, co-owned two car repair shops in Lancaster city and East Petersburg, and is now self employed as a full-time financial advisor.
Also during that time, he married his wife Duyen in 1989 and had three daughters, Julianne, 25, Victoria, 22, and Jacqueline, 15.
As a financial advisor, he wants to help those in his community grow and develop the mobility to achieve their own American dream, he said. The Vietnamese community here has grown to reach about 6,000 people, he said, and many families are raising their fourth generation in Lancaster.
"Yes, it's a tough start … (but) I'd rather be here in America than (any) other place," he said.