The local families who own Lancaster County's independent supermarkets don't need to be reminded how tough their business is.
But last week reinforced that harsh truth anyway, when Ferguson & Hassler announced it would close its Quarryville store June 19 and sell the business to Giant Food Stores.
That jolt followed the November shutdown of all four Darrenkamp's supermarkets and the sale of its flagship Willow Street store to Giant.
There's never been a more precarious time to be a smaller, family-owned independent supermarket company here.
"Can the smaller guys make it?" asked industry expert Jeff Metzger. "Yes, but there's very little margin for error."
County-based independent supermarkets, as a group, accounted for the biggest share of the county's $1.4 billion grocery industry in the fiscal year ended March 2018, according to research by trade publication Food Trade News.
Their collective 25.2% market share surpassed Giant Food Stores, at 22.3%, and Weis at 16.3%, according to the publication's figures, which were gathered before the Giant deals and other forces changed the industry landscape.
The publication's figures for the year ended March 2019 will be released next month.
Triple threats
The independent stores' share of the market is being threatened in three ways.
Newcomers such as juggernauts Whole Foods and Wegmans entered the market last year, in June and September respectively. Not only did Giant expand its local presence, but so did two other deep-pocket chains, Weis and Aldi. And other kinds of merchants, such as drug stores, broadened their retail food offerings and boosted their marketing of them.
As Eric Stauffer, chief operating officer of Stauffers of Kissel Hill Fresh Foods, put it:
"The number of new grocery stores opening in the marketplace is outpacing the new customers moving into the marketplace."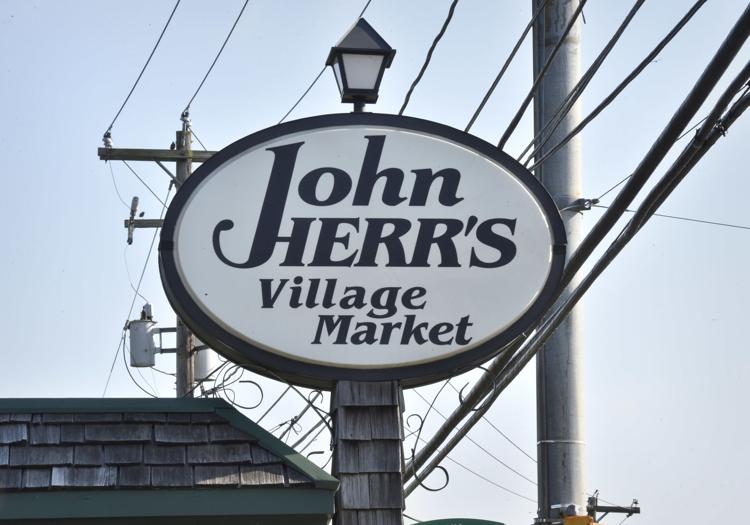 At stake are thousands of jobs at the county-based independents as well as beloved shopping options for tens of thousands of consumers.
"You've got powerhouses who are more focused on Lancaster County," said Metzger, the publisher of Food Trade News.
"It's created disruption in your market, which is one of the few areas where independent retailers still have a fairly dominant share of (overall retail grocery sales)," he said last week.
The strain on these locally based, family run, independent supermarket businesses with one, two or a handful of stores can be palpable.
"It used to be fun being in the grocery business," said Jim Eshleman, owner of John Herr's Village Market in Millersville. "The fun has kind of left."
"We're working harder than we have ever worked in our life," said Lin Weaver, CEO of Shady Maple Farm Market in East Earl. "We're lowering our prices, having more sales and more special events, doing more marketing. We're not sitting on our hands."
Coping strategies
Metzger, who views more closings and consolidations as inevitable, nonetheless emphasized that the smaller independent supermarket companies can succeed despite a stormy business environment.
The winners, he said, are those that have consistent attributes that make them stand out from the competition, offer convenience and retain "some level of loyalty" from their customers.
Achieve all that, Metzger said, "and absolutely they can survive — and even prosper."
The strategy of Martin's Country Market in Ephrata syncs up nicely with Metzger's prescription for good fiscal health.
Darryl Martin, co-owner and meat dept manager, acknowledged that excelling in a specialty or two is critical. Offering the same thing as all the other stores doesn't cut it.
"Everybody has groceries, so it's hard to stand out when everybody has the same product at pretty near the same price. That's what makes it so hard to compete with," he said.
So Martin's emphasizes customer service and its selection of perishables such as dairy, deli, meats and produce.
"That niche thing is important," said Martin.
Stauffer voiced a similar game plan.
"Locally owned independents need to stay focused on what differentiates them from the corporate chain stores including having local partners, high level customer service and quality products while at the same time being aware of the trends in the industry," he said.
That awareness, for example, led Stauffers to recently add online ordering for home delivery or pickup at the store, Stauffer pointed out.
More isn't merrier
Those distinctive attributes have become more important than ever as competition intensifies, but harder than ever to attain since the marketplace is getting more crowded.
In 2018, the county had 187 retailers — supermarkets, club stores, drug stores, discount stores, convenience stores etc. — that sold groceries, according to Food Trade News.
That figure was up 19.1% from 10 years earlier.
(Metzger pointed out that although food retailers might think the county has too many food stores, consumers aren't complaining about the plethora of options.)
The heightened competition is not just due to newly arrived food stores. Other kinds of merchants are adding more groceries to their array.
"Everybody is selling groceries today. Everybody. CVS, Target, Walmart — you name it," said Eshleman of John Herr's. "All these people who never sold groceries before now are in the grocery business. The competition is worse than ever."
They're heavily promoting it too, Eshleman noted, by prominently displaying their food offerings on the front page of their newspaper inserts.
Narrower profit margins
Eshleman, whose 100-year-old John Herr's will become the oldest county-based supermarket when 103-year-old "Fergie's" goes dark, said the result is narrower profit margins.
"Business gets worse and worse, as far as trying to make a buck," he said.
Stauffer, though, said his family's business has been able to "minimize" the impact of Wegmans and Whole Foods.
How? Stauffers took advantage of the years between the announcements of their plans to open here and their actual openings.
"We were able to further develop and communicate to customers our brand differentiation from all the corporate chain stores in the marketplace...," he said. "Our customers have responded favorably."
Stauffers has been mindful of the need to stay competitive on wages too; it raised its starting pay three times in two years. Finally, it focused on finding ways to operate more efficiently, he said.
All the steps together are intended to "ensure our continued success for the future," Stauffer said.
Store executives at Weaver Markets, Oregon Dairy and Musser's Markets did not return messages from LNP seeking comment for this story.