Tim Hermansen is a white sophomore in a predominantly white high school with little in common with W.E.B. Du Bois, a civil rights pioneer and influential African-American voice who died 39 years before the Penn Manor student was even born.
But on the second day of school, Hermansen was in Room 307 for his advanced placement history class when teacher Todd Mealy lived up to his reputation and tackled race head-on, opening the young man's eyes.
Teaching about race isn't a priority at most schools here and around the country, and some educators say that's a problem if high school graduates are going to find their way in a multicultural world.
Today, Charlottesville and Colin Kaepernick are the flashpoints of America's volatile race relations, controversies on many students' radars. Underlying the eruptions is a fractured society's simmering unease with difference. Race, ethnicity and income to a large extent set the markers for where people live, work, socialize, worship and attend school.
But schools are a special case. They are run by the dominant white culture, especially in Lancaster County, but they're also in a position to try to heal the divide.
Mealy, 38, takes that responsibility seriously, as his second-day-of-school presentation on race dynamics suggests.
Mealy, who is white, his lean, athletic build clad in business casual, talked about Du Bois and his penetrating lament that being black in America means "always looking at one's self through the eyes of others."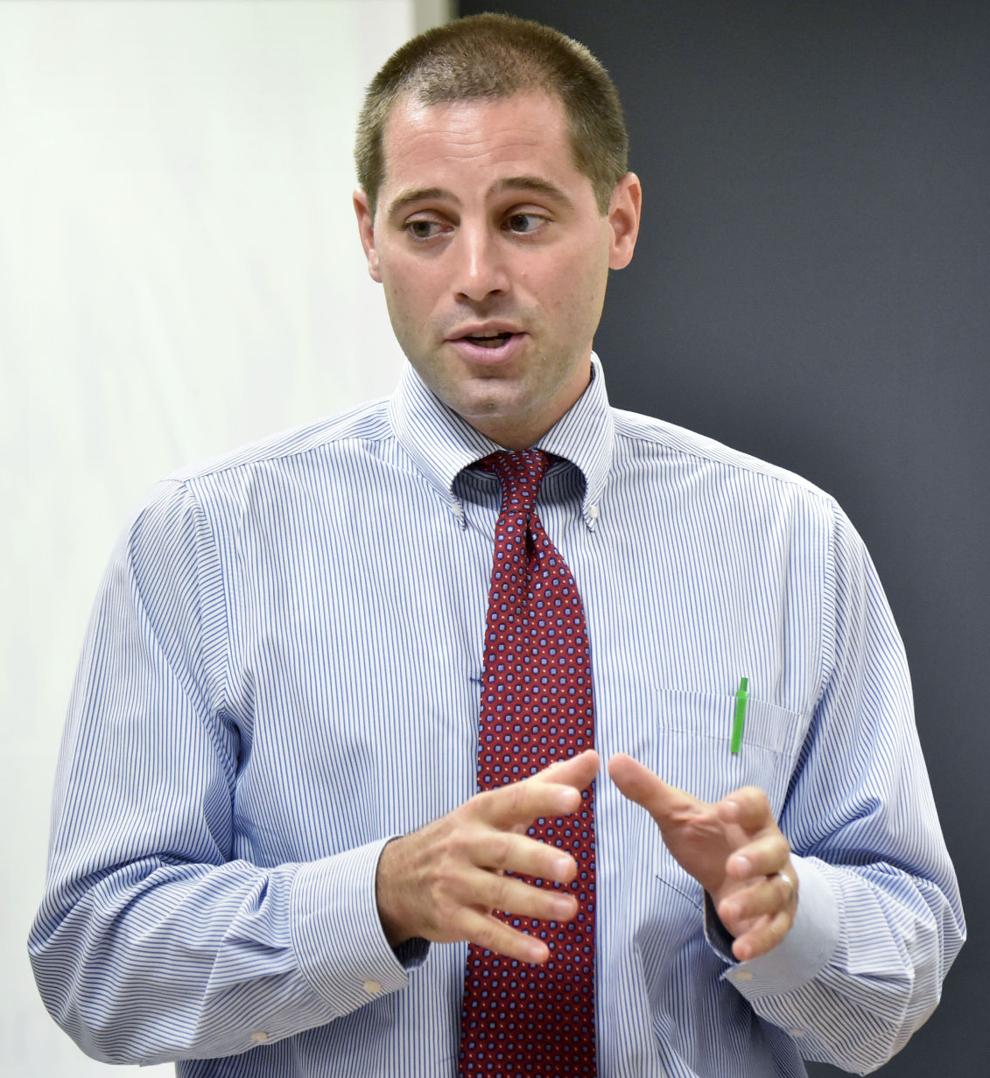 They're not dusty words from a by-gone era to Mealy, but a powerful truth helping to explain the lives of minorities in America today.
But how to get his class of mostly white, suburban, middle-class teens to relate to the concepts of alienation and double consciousness he wanted to drive home?
Mealy told stories of times when he was the only white person in a crowd, recalling the self-consciousness he felt on an inter-city bus trip in China and at the movies in Detroit.
For a moment, at least, Mealy had the teens stepping into the shoes of the other, their white blindness beginning to dissolve.
"I was sitting there in the classroom, and it was like, Wow!" Hermansen, 15, said. "It just hadn't really been presented to me in that kind of way."
Mealy's seminar — new this year — on race, ethnicity and gender was offered only because he took the initiative.
He's concerned schools are shirking a "moral obligation" to teach the legacy of white supremacy and privilege.
The need is huge, he said, pointing to Pennsylvania receiving a grade of 'F' in the Southern Poverty Law Center's look at how well states teach the civil rights movement.
Mealy began teaching the seminar to two classes of 15 students each after Penn Manor High School principal Philip Gale gave him the green light.
But for the rest of the 1,800 students, race relations isn't a focus, mostly coming up "indirectly," Gale said.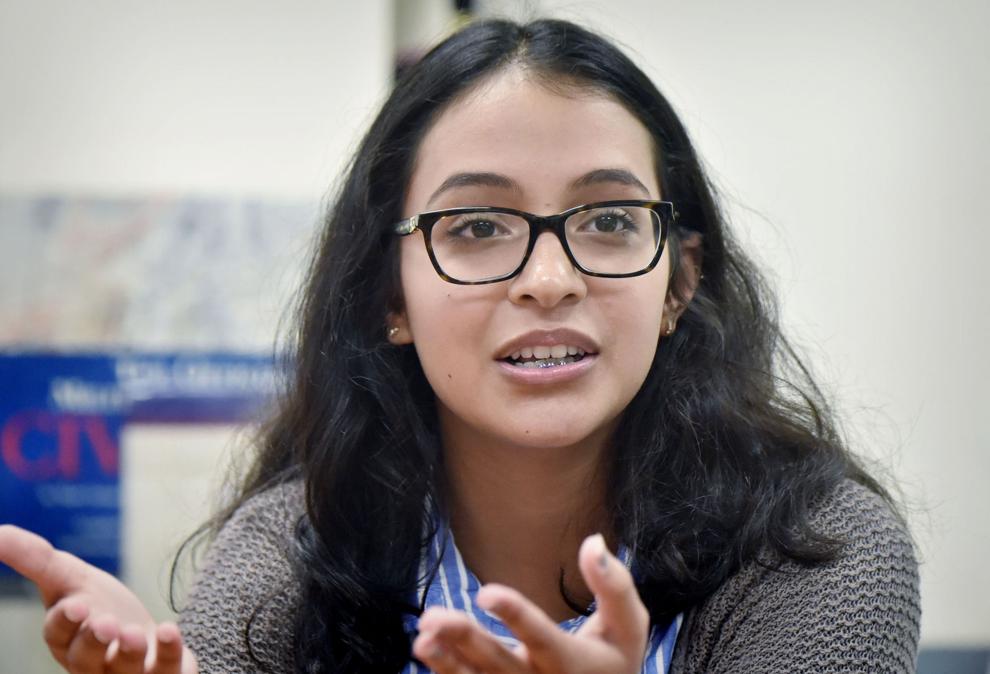 "We don't have a set curriculum" on race, he said. Instead, the school stresses collaboration and people skills that employers value.
"It's difficult when you have students of different races and start to talk about one race over another," Gale said. "How do you deal with that as a teacher? How do you not create that environment where it's awkward?"
Professors at Millersville University's College of Education and Human Services agree teaching about race can be fraught, but say it's no excuse for tiptoeing around it.
"If we don't do this — and it's not being done — that's why we have issues that we have today in our society," said Nakeiha Primus Smith, assistant professor of educational foundations. "You have students who are not being confronted with values or perspectives that are not similar to their own."
Their unfamiliarity with cultural differences gives rise to fear, and fear, Smith said, leads to building walls.
Students training at Millersville to become teachers do get a grounding in racism, white privilege, gender and other diversity issues, the professors said.
"Race is relevant to almost every single topic we talk about," said Beth Powers, an assistant professor who specializes in early childhood education. "Research indicates that if a new teacher does not know how to be culturally competent with children, they will not be a successful teacher."
While Leslie Gates' class on Methodology and Pedagogy of Art is about educators teaching art to promote critical thinking, she said the class will discuss race all semester.
"My goal is to make sure that they have queried their soul about the issue of race, not to find an answer, but so that they invite their students into that inquiry," Gates said. "They are going to be responsible for small human beings of all shapes, sizes, colors, abilities."
Kazi Hossain, an associate professor of education, said he teaches two classes that touch on race relations and diversity, and he's heartened that today's students, even those raised in white communities, seem to be more receptive to the concepts than students were 10 or 15 years ago.
"Many say thank you for helping me think differently," Hossain said.
Erica Long, 31, said she graduated from Penn Manor High School having had few opportunities to experience diversity and having no understanding of how being white gave her unearned advantages.
Her eyes were opened as a college student in the diverse setting of Pittsburgh, and now she teaches English and journalism at Solanco High School. She said she wants to advocate for race education in the district so students, many of whom have seen little of the world beyond Quarryville, aren't as naive as she was when they graduate.
"The school is dedicated to anti-bullying, making students feel safe and emphasizing kindness, but we don't mention race, class and diversity in that," Long said. "I think that's a question we should constantly ask ourselves."
Long has signed up for a training for educators on teaching anti-racism, a five-session workshop that starts Sept. 18 and is sponsored by The Stone Independent School and Lancaster Action Now Coalition.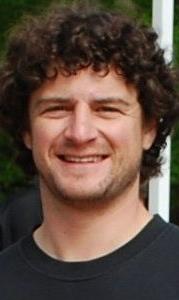 "Racism exists in our society. It built our society," said Nick Miron, an anti-racism educator who will lead the training. Because the issue is so entrenched and complicated, schools, like many institutions, address the issue superficially or "avoid it altogether because the change necessary is so difficult."
Miron hopes workshop participants become advocates of change.
"I do believe folks in education are well meaning and want to create a good society," he said. "If we can channel that into a very intentional and purposeful conversation about things that effect society, like racism, we can make good on the intentions we have so our impact matches our intent."
Hempfield School District and School District of Lancaster did not respond to LNP's interview requests, and Manheim Township School District declined to offer a staff member to speak about how it teaches race.
Instead, Karen Nell, Manheim Township's curriculum and instruction director, issued a statement stressing how the district tries to create "a safe, inclusive environment in our classrooms for all students at all times."
"This is particularly true when discussing timely, but highly emotional subjects, such as race relations," Nell said.
She added that "both sides" of controversial topics are explored and materials represent diverse peoples.
Miron characterized Manheim Township's statement as a "generic, feel-good response ... that is so typical of institutions that are afraid or unwilling to be real."
"To discuss racism as merely emotional and controversial, with two sides, completely negates the complex nature of racism, the structural power of it, and the trauma that is passed intergenerationally," he said.
Tim Mahoney, director of educational foundations at Millersville University, said Manheim Township's statement tries to appear "responsive to racial issues" but dodges a difficult topic.
Manheim Township employs exceptional educators, Mahoney said. "They just have not taught in places where timely, but highly emotional, subjects are talked about openly with a variety of people," he said, "so they don't know what they don't know."
One place frank discussions are starting to happen is in Mealy's Penn Manor race seminar.
Students have divergent views, particularly on the racial climate in the school.
One white student told LNP race "is not a huge issue." Others disagree.
Gabby Abreu, 16, is a senior and the daughter of parents from the Dominican Republic. She said that as often as twice a week she overhears racist comments in the hall.
"I guess it's because the majority of the school is white, it makes it seem like it's kind of OK to say these things," Abreu said. "I think that's a problem."
Jane Tumanga, 17, a senior whose parents came from Kenya, said she's never felt like a target of racism but has heard classmates disparage blacks and Hispanics.
"That started happening when the (presidential) election was going on," Tumanga said. "They were like, If someone else can say it out loud, then I can, too."
The students in Mealy's class knew what they were signing up for, and they welcome being guinea pigs.
"I just think race is an uncomfortable topic," said Sameeha Hossain, 16, a junior whose parents are from Bangladesh. "But we're in a small group, so I think it's easier to talk about. I think that's the first step."
Hermansen, the student whose eyes were opened by Mealy's discussion of Du Bois, said he doesn't want to just learn about racism, but also learn how to do something about it.
"Maybe we can be the solution," he said. "It doesn't have to be somebody older than us that has to fix everything. It can be us."