While she was scratching off lottery tickets at Peterson's Grocery Outlet last Thursday, Peggy Dodson noticed a customer who didn't have enough money to pay for a bottle of soda.
She walked over to the cashier at the Peach Bottom store and offered to pay the difference. Then she went back to scratching.
Ten minutes later, she won $1 million.
"I was so excited. I'm still excited," Dodson said Wednesday from the store where she said she plays the lottery every day.
The odds of winning the top prize for Max-A-Million, the game Dodson won, are 1 in 1,320,000, according to the Pennsylvania Lottery.
And this isn't the first time Dodson has beaten the odds playing a scratch-off lottery game.
Two years ago, she won $100,000 playing the Family Feud lottery game. The odds of winning that game are 1 in 1,080,000.
And where was she when she scratched off that winner?
Peterson's Grocery Outlet.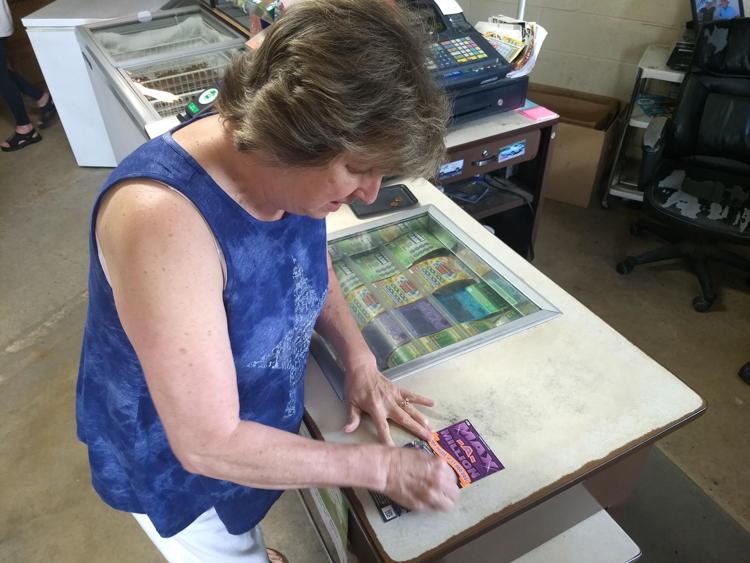 "Everybody's happy for her," said store owner Tracy Peterson, who said he's known Dodson forever.
Sales of lottery tickets at the store doubled after Dodson's first win, Peterson said, adding the most any other customer has won playing the lottery at his store was $10,000.
Sandy Downie is another regular at Peterson's. Scratching at a ticket Wednesday, she said Dodson once bought her a ticket that won her $25.
"She's just a great person," Downie said.
Dodson said that she will use the winnings from her recent jackpot to pay off her mortgage and payments on her husband's truck. Peggy Dodson and her husband, Ottis, also plan to travel to Alaska and the Grand Canyon.
"We just want to do things that we've been dreaming of," she said.
Peterson's will receive a $5,000 bonus for selling the winning ticket, according to a press release from the Pennsylvania Lottery. Peterson plans to reinvest the money back into his store, he said.
Though people tell her she no longer has to play, Dodson said she will keep buying tickets.
"I don't drink. I don't smoke. But I love to play the lottery," she said.