It was a slip of the tongue that made the crowd go wild.
More than 400 people gathered Saturday at Bright Side Opportunities Center in the aftermath of Jess King's bid for Congress and to discuss the next phase for Lancaster Stands Up, a progressive grassroots coalition.
King, who energized her base in a campaign against incumbent U.S. Rep. Lloyd Smucker, reminisced about her decision in 2017 to make what seemed at first like a hopeless run for office.
"I'd do it again," she said — and the crowd, sensing a second push for Congress, erupted in cheers.
"I meant this one!" she shouted, briefly burying her head in her hands.
'Presidential-level turnouts'
Lancaster Stands Up endorsed King over Smucker, a freshman Republican the group has criticized for his stances on health care, immigration and other issues.
Her run received unprecedented donor support and national attention, but she ultimately lost Nov. 6 in the strongly Republican 11th District (representing Lancaster and southern York counties).
King's supporters showed Saturday they're still behind her.
Campaign manager Becca Rast lauded the crowd for "the best progressive campaign ever in this district."
"We built something that is about us, and we're not going anywhere," she said.
Her husband, Jonathan Smucker of Lancaster Stands Up, said the movement spurred "presidential-level turnouts in many precincts" to vote for King.
'I'm going to ask people to run'
Saturday's postmortem was, King said, her first event "as a post-candidate citizen."
"This campaign has changed me," she said. "I am not the same person that I was two years ago, for sure."
King stopped short of revealing her immediate plans, but stoked the fires for future campaigns at local, state and federal levels in Lancaster County.
"Watch out, because I'm going to ask people to run," she said. "I'm going to match that with support for those candidates."
King said she'll dig into issues such as campaign finance and rural organizing. She wants to visit GOP strongholds to "understand better how we can persuade people."
She urged supporters to keep working for change.
"Thank you for traveling the last two years with me," she said. "Let's keep going. Together."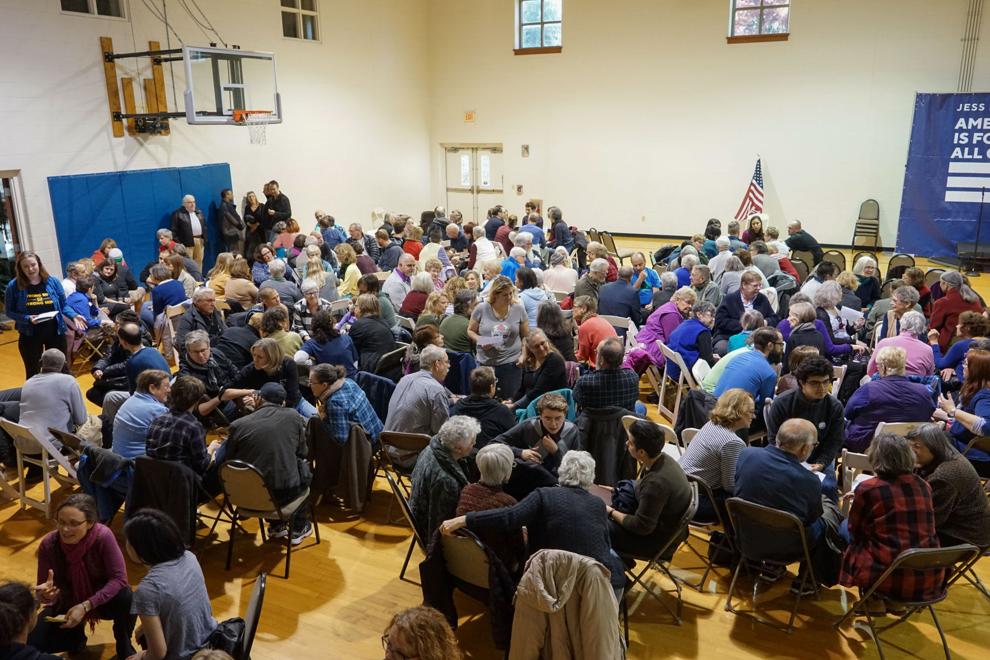 ---
Related stories