After a fight with her mother, Rosanna Sprouse, 31, stepped outside their mobile home south of Quarryville to wait for the police to take her to jail.
Mentally unstable and hearing voices, Sprouse thought jail was preferable to one more wintry day in farm country wrestling with psychosis.
When two state troopers arrived Feb. 13, Sprouse told them, "I just kicked the (expletive) out of my mother. Are you taking me to jail?"
Trooper Frank Gawel told her it depends — not what Sprouse wanted to hear.
"Well, I'm going to kick the (expletive) out of you!" she said before she lunged at the trooper, punching and kicking to get herself arrested.
It worked.
Gawel told her he was taking her in, and before saying anything more, Sprouse stretched out on the ground with legs crossed and hands behind her back, ready for cuffs.
Sprouse's rash attack was a cry for help. Over the years, she had been in and out of jail and psychiatric units without getting better.
This time, however, incarceration would be a different story. Within nine days at Lancaster County Prison, Sprouse met with a mental health caseworker, and after 50 days, a judge released her to a residential treatment center.
Today, she is stable, lives in group housing in Columbia and is grateful for the help that is turning her life around.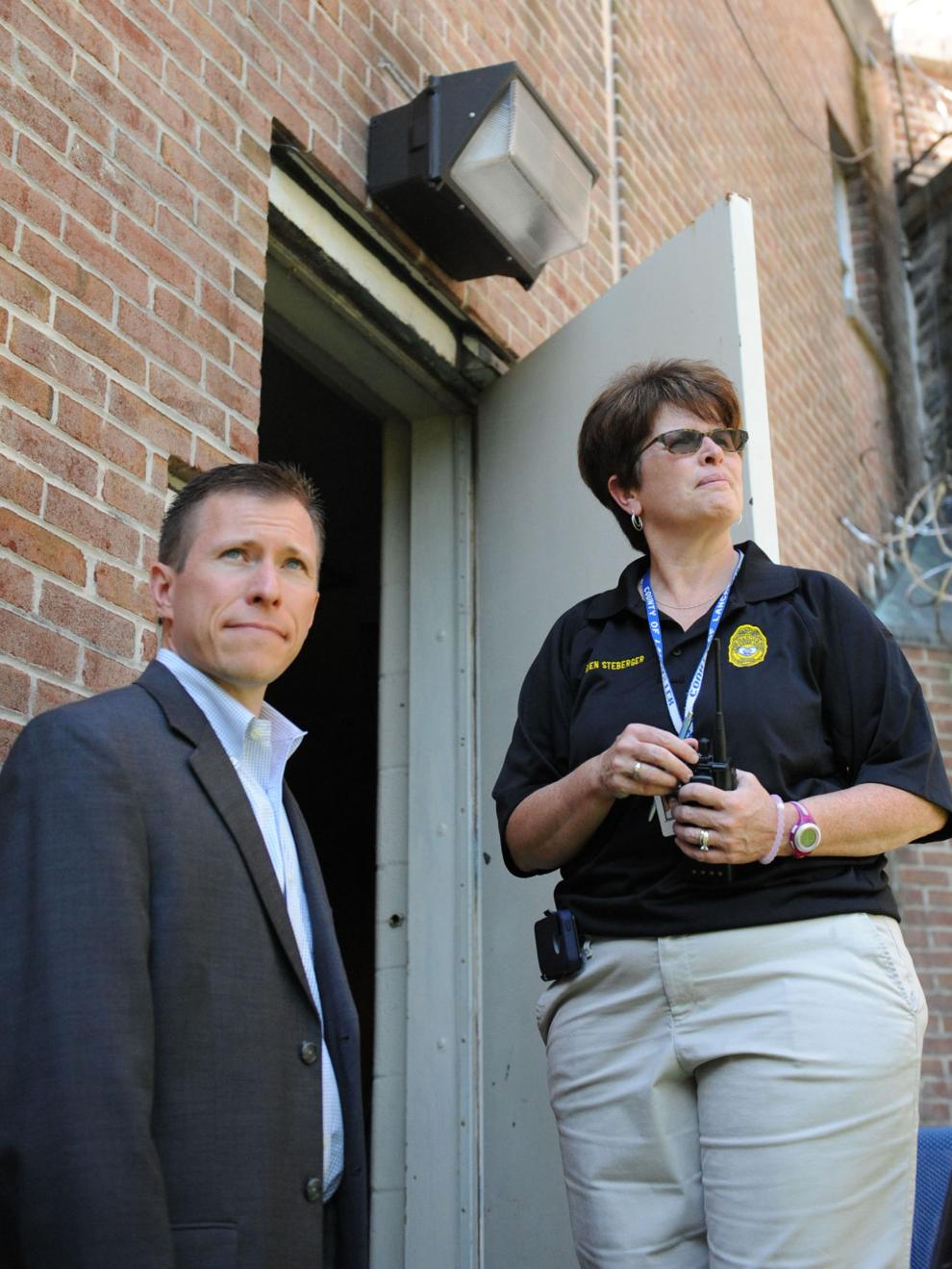 Sprouse's case illustrates a proactive, common-sense approach spearheaded by county Commissioner Josh Parsons and Warden Cheryl Steberger.
The work has penal, mental health and criminal justice specialists planning jointly to improve outcomes when people with severe mental illness get locked up.
The new thinking also is seen as a way to reduce recidivism and improve public safety.
"The overall goal is to have stability while they're in (jail), but also some plan if they're getting out," Parsons said. "We realize mentally ill inmates are going to come right back in the door if there's no plan."
Few options
Across the country, jails have become de facto mental health facilities that house people who might never have broken the law if their psychiatric conditions were under control.
Experts estimate about 2 million Americans with serious mental illnesses get locked up every year, in part a consequence of a 90 percent reduction in the number of beds at state psychiatric hospitals since the 1950s.
Lancaster County Prison averages 850 inmates, and at any given time, 40 to 50 have a diagnosis of a serious mental illness. In a typical month, the prison psychiatrist sees 150 to 230 inmates, or roughly one out of four.
Before the new approach, the prison had few options but to warehouse mentally ill inmates until their cases were resolved in court or a scarce bed opened up in a state psychiatric hospital.
Meanwhile, unstable patients sat in stark cells in the two-tier medical housing unit. It's a grim, windowless, concrete-and-steel chamber where the ventilation system and shower-exhaust fan create an unrelenting drone. In such an environment, problems mounted, including suicide attempts, other kinds of self-harm and assaults on inmates and staff.
"We had a problem here," said Sgt. Louis Chirichello, a supervisor who has worked at Lancaster County Prison for 24 years. "Everyone knows we had a problem with suicides. A lot of that was letting these mental health issues just deteriorate. No program in place. No training. It was very frustrating."
Reduce suicides
The deaths of three inmates by hanging in early 2015 provided a wake-up call. In response, the county set up a suicide prevention task force, and members visited Lehigh County to learn about its multidisciplinary approach to preparing mentally ill inmates for release.
When Parsons became a commissioner in January 2016, his priorities included controlling costs at the jail, preventing suicides and avoiding costly lawsuits.
Parsons found a willing partner in changing the culture at the prison when the commissioners a month later appointed Steberger warden in part because of her openness to trying new things.
The county-run prison houses those unable to make bail ahead of trial and those serving sentences of less than two years. County taxpayers foot the $27 million annual bill — about $87 a day per inmate.
In August 2016, Parsons and Steberger launched PrisonStat, occasional hearings that dive into the weeds of prison operations to identify problems and find solutions. That initiative documented the degree to which mentally ill inmates were responsible for a disproportionate share of assaults and use-of-force incidents.
In response, Parsons and Steberger in January 2017 started monthly internal meetings, modeled on Lehigh County's initiative, to strategize how to help inmates with the most severe psychiatric issues.
Building a team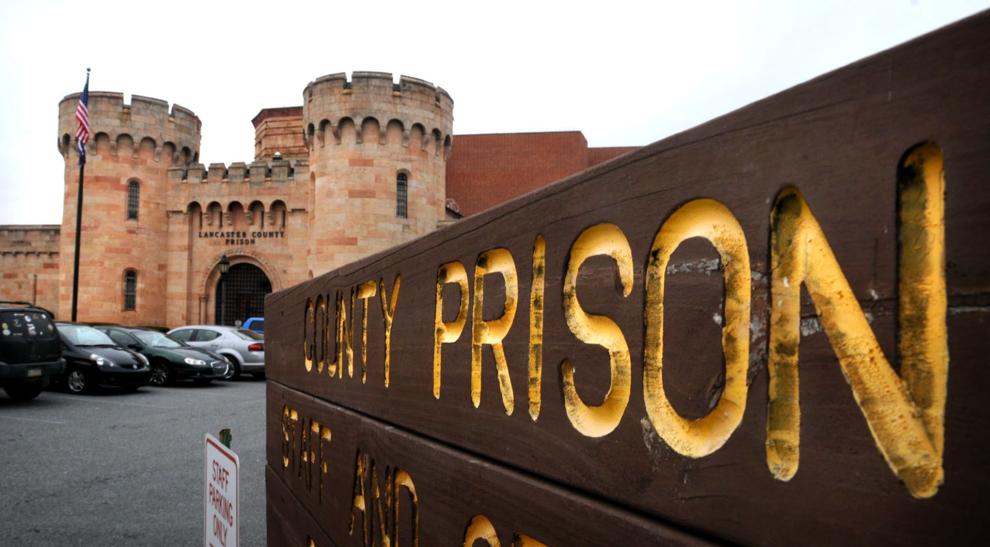 Joining Parsons and prison leaders at the table were key people who either interacted with mentally ill inmates or were in a position to address a prisoner's treatment needs and legal predicament.
The players include the director of the county's behavioral health department, mental health caseworkers, prison supervisors, staff from the prison's medical provider, the chief public defender, an assistant district attorney and a representative from Adult Probation and Parole.
The team meetings are referred to as MISA, the acronym for mental illness/ substance abuse.
Each month the team discusses 10 to 20 inmates, initiates a behavior and post-release plan for each and assigns tasks to accomplish before the next meeting.
"Someone is accountable" for each inmate discussed, Parsons said. "The real work is done between the meetings."
Not long ago, an unmedicated inmate was not only assaultive, he was smearing feces on cell walls, said Sgt. Chirichello, who attends MISA meetings.
In the past, he said, corrections officers would have coped with the behavior for days while waiting for counselors and others in a position to resolve the issue to address the crisis.
Now the team focuses on stabilizing such an inmate, expeditiously moving his criminal charges to resolution and having a plan for housing and treatment on his return to the community.
If needed, an inmate can receive inpatient treatment under a 2017 agreement between the county and Lancaster General Health.
To date, about 15 inmates have been admitted to the hospital's behavioral health unit. On average, inmates stayed seven or eight days before being returned to jail. A corrections officer waited outside the unit.
The agreement has been on hold since the unit closed Aug. 22 following the opening of the 126-bed Lancaster Behavioral Health Hospital. In coming weeks, the new hospital plans to start admitting inmates.
"Today, everyone is at the table, and it gets hashed out," Chirichello said. "This thing of locking them up and letting them scream and hit their head all day, those days are over with."
More training
The prison's change goes beyond MISA. Steberger has also upgraded staff training. All staff now take a three-hour mental health first-aid course and annual suicide prevention training.
In addition, 95 corrections officers have taken a weeklong crisis intervention training that emphasizes de-escalating a crisis.
Sgt. Heather Diehl, a supervisor with oversight for female inmates with mental health problems, is grateful for the training and the focus on trying to help inmates.
"It would be nice if their rehabilitation didn't have to start here," she said, "but that's how it is right now because of the lack of mental health facilities. The last thing I want is for them to sit in a cell and feel like they are rotting away. I want to help them."
Residential treatment
Nine days after she entered jail in February, Sprouse met with Heather Pack, a county mental health case manager who specializes in getting services for offenders. It's a position the county created in July 2016.
Early on, Sprouse had been punching herself and banging her head. Her behavior was frightening other inmates.
Pack found Sprouse anxious and guarded, and 10 minutes into their conversation, Sprouse shut down. Conversations that were more productive followed, and Pack considered Sprouse a candidate for Transition to Community, a 90-day residential program that opened in 2017.
She secured approval and had Sprouse's public defender seek a bail reduction for release to the program.
On April 2, three days after a county judge reduced bail, Sprouse left jail and moved into the eight-bed, therapeutic facility, where she stayed through June 27 and was seen weekly by a psychiatrist.
Making connections
Lacking other supports, Sprouse leaned on Tina Ling, an intensive case manager with the county's behavioral health department. Ling connected Sprouse to a counselor, primary-care doctor, dentist, optometrist and clothing bank, often taking her to the appointments.
Ling also arranged for Sprouse's move at the end of June to a step-down facility in Columbia known as Community Residential Rehabilitation.
Ling said Sprouse was forgetful, anxious and unable to sit still. Sometimes she laughed inexplicably.
Sprouse continued to experience delusions, and later in the summer she spent more than five weeks at Fairmount Behavioral Health in Philadelphia.
Now back at the Columbia facility, Sprouse agreed to an interview and told a reporter she is embarrassed by the things she has done when her illness was at its worst.
She has regrets about drug use that led to her losing her job as a dental assistant, work she enjoyed. She is sad about not being able to raise her 9-year-old son and 2-year-old daughter, both cared for by family.
On Dec. 5, Sprouse is scheduled to go before a judge and ask for acceptance of a negotiated guilty plea that will spare her going back to jail. Ling's advocacy was key to the push for leniency.
In hitting an officer last February, Sprouse committed a felony assault with the possibility of up to 10 years in state prison. If the judge agrees that her psychiatric disorder clouded her judgment that day, Sprouse will plead to a lesser offense and be on probation for two years.
Sprouse was subdued and emotionally flat as she talked about her life, her illness and her hopes for recovery.
"I still do struggle with some delusions and some voices in my head," she said. "But I recently have found hope for the first time that it's not going to be this hard forever. That it's going to get easier, and I'll be better."