Over 70 guns were stolen from an outdoors store in Mount Joy Township this weekend, and a $10,000 reward is being offered to anyone who gives information that leads to an arrest.
Police are looking for three men they say shattered the glass to the entrance of Kinsey's Outdoors and fled with 72 handguns Saturday.
The crime is "extremely alarming and serious," said Lancaster County District Attorney Craig Stedman, who could not recall a time when this many firearms were stolen in one incident in the county.
"Presuming these firearms will be sold on the street to dangerous individuals, it could well result in violence and loss of life," Stedman said.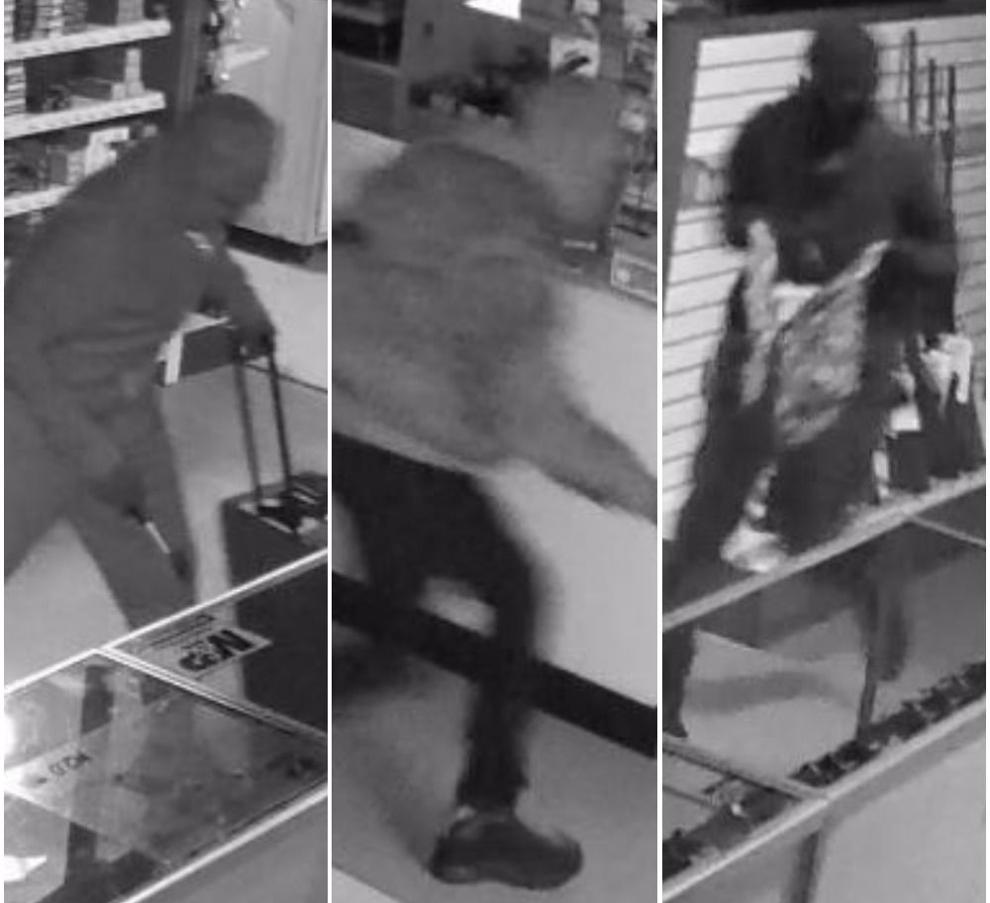 The $10,000 information reward is being offered by the Bureau of Alcohol, Tobacco, Firearms and Explosives and the National Shooting Sports Foundation, according to ATF spokeswoman Charlene Hennessy.
The suspects had already fled when Northwest Regional Police arrived at the 1658 Steel Way Drive store at 9:17 p.m., four minutes after an alarm was set off.
The store, which also sells hunting and fishing gear, is open until 6 p.m. on Saturdays, according to its website. Firearms are kept in one section of the store. The handguns were taken from display cases, according to Northwest Regional Detective Ken Henry.
Henry declined to give the location of the alarm that was set off. 
Police said all three suspects were wearing gloves and masks. One was tall, wearing light-colored sweat pants and using a carry-on style, rolling suitcase. The second suspect was dressed in dark clothing and carrying a camouflage bag. Suspect three was wearing dark pants and a light-colored or camouflage-style jacket.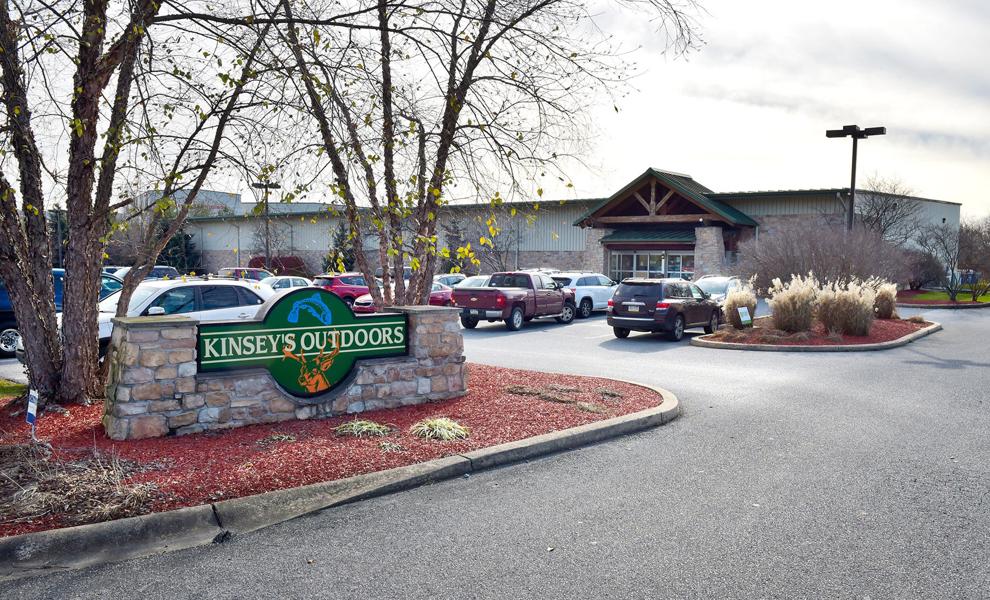 Information on the weapons has been entered into the national crime database, Henry said.
Kinsey's Outdoors manager Alex Cameron declined to comment Tuesday and said they are working with police.
Stedman also said he is confident someone other than the perpetrators knew about the theft.
"I call on them to come forward before someone is shot and/or killed," he said in an emailed statement.
"To the perpetrators and their friends and family: All need to know that theft of each individual firearm calls for state prison, and with an arsenal such as this being taken, they could be facing a large part of their lives behind bars. They should seriously consider their next step and stop things before they go even further," he said.
Anyone with information is asked to call police at 717-367-8481 or the ATF at 888-ATF-GUNS.
ATF Philadelphia, @NSSF offer up to $10,000 for info about the theft of more than 70 firearms from Kinsey's Outdoor on Nov. 18 in Mount Joy, Pa. Call (800) ATF-GUNS with tips: https://t.co/oWdzt11Z60 pic.twitter.com/O0whRqNZCc

— ATF HQ (@ATFHQ) November 21, 2017
In 2002 three Lebanon-area men were charged with stealing nearly 50 guns total from Kinsey's Outdoors and Ferguson's Sporting Goods in Dauphin County, according to newspaper records. 
Other major thefts at Lancaster County gun shops include a 2010 burglary of 35 to 40 handguns and rifles from Kerper's Gun Shop near Bowmansville, in Brecknock Township, northeastern Lancaster County.
About three dozen guns were stolen in October 1995 from Trop Gun Shop, on Cloverleaf Road in Mount Joy Township. The shop has since moved to another location. A witness gave police a vehicle description, and two people were charged the next day.