Ever since the runaway success of the musical "Hamilton," fans have been flocking to Trinity Church in lower Manhattan in New York City to leave coins, stones and flowers on the grave of Alexander Hamilton.
Those visiting the grave of founding father and first Secretary of the Treasury, and his wife Eliza, also a fixture in the musical, probably don't notice the large tomb just a few feet away in the gated cemetery.
It's that of famed Lancaster Countian Robert Fulton, inventor of the first successful steamboat, inventor and painter.
Fulton, who was born in southern Lancaster County in Fulton Township and died in 1815, is best known for building the steamboat Claremont, which successfully transported passengers from New York to Albany and back on the Hudson River, ushering in a transformational new form of transportation.
---
Related:
17 famous people from Lancaster County 
8 (more) famous people from Lancaster County
4 things about Lancaster County's history you might not know
---
A new memorial with Fulton's image was placed on the tomb in 1901 by the American Society of Mechanical Engineers.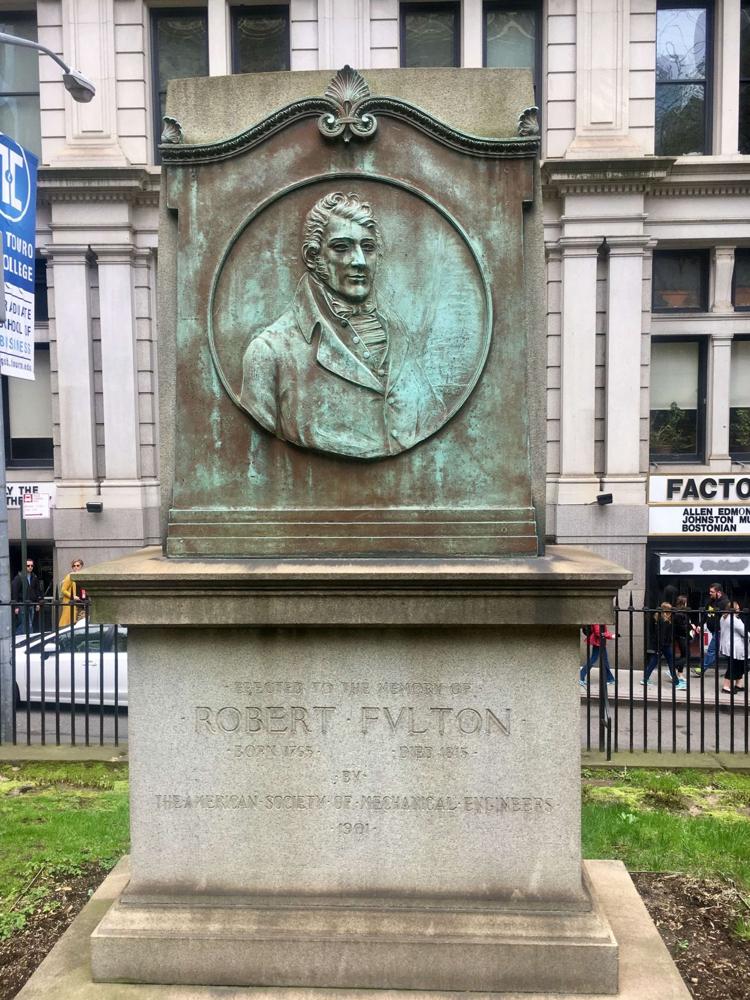 Fulton died in 1815 from tuberculosis that he contracted after trying to rescue a friend from the frozen Hudson. He was soaked with icy water and contracted pneumonia.