With a stroke of his pen, Gov. Tom Wolf strengthened the laws in Pennsylvania protecting animals from abuse.
Wolf signed the law June 29 during a celebration of legislators and animal-rights advocates in Harrisburg. It becomes law today.
Moments later, Libre — the Lancaster County puppy whose suffering last year sparked a push for tougher animal-cruelty laws in the state — affixed an inky pawprint to his namesake legislation.
Libre was rescued from a near-death situation in July 2016 from a Quarryville-area farm, sparking international outrage and motivating state lawmakers to craft new protections for animals.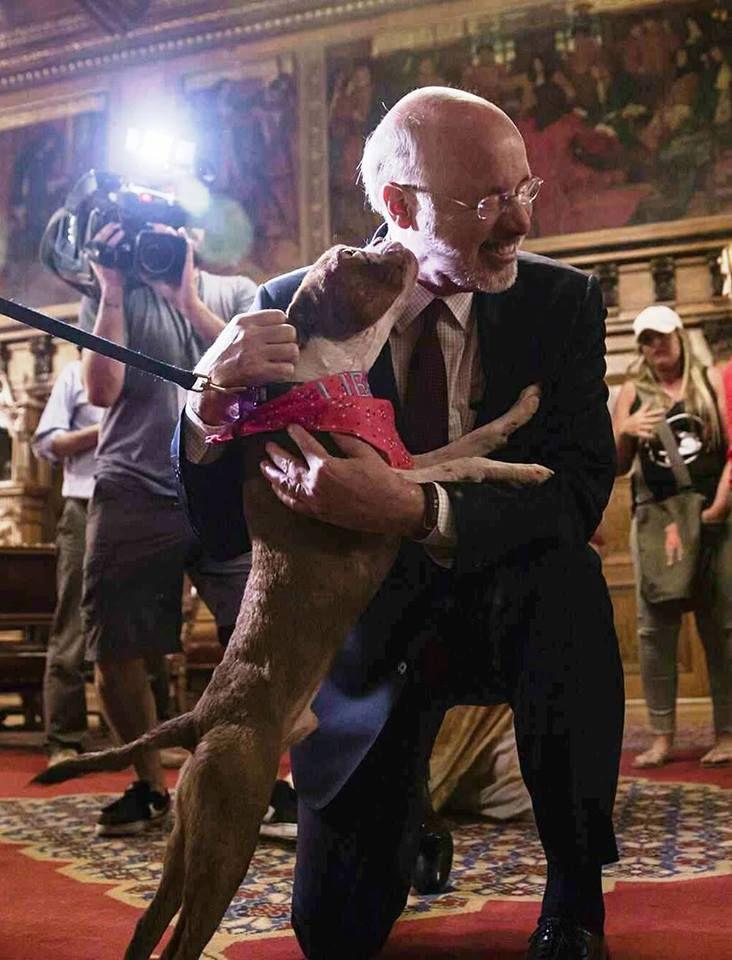 "I am beyond thrilled," Jennifer Nields, cruelty officer for the Lancaster County Animal Coalition, said Wednesday.
"This won't stop cruelty but it will put an emphasis on the importance of justice for their suffering," Nields said. "The laws are recognition of their pain and what they deserve."
Kristen Tullo, director of the Humane Society in Pennsylvania, said in Harrisburg Wednesday the law's passage is "history in the making."
Tullo said the legal overhaul was needed because "current laws do not carry penalties with suitable punishments for abuse, cruelty and neglect committed against animals in our state."
She noted that studies have shown a correlation between animal abuse and domestic violence.
Collectively called the Animal Abuse Statute Overhaul bill, the legislation signed by Wolf on Wednesday "updates and clarifies the existing animal abuse statute and increases penalties for abusing any animal," according to a statement from the Humane Society.
The new laws also create a clear delineation among summary offenses, misdemeanors and felony charges, and for the first time allow felony charges in cases other than animal fighting and killing an endangered species, according to Humane PA, a political action committee devoted to animal-welfare issues.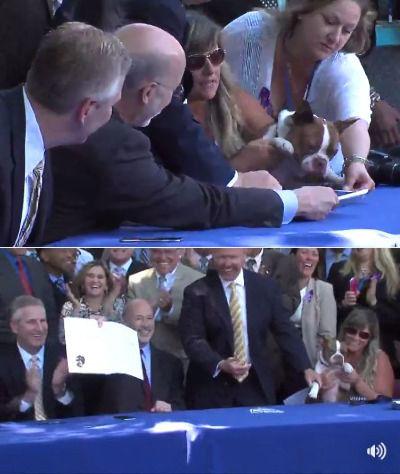 The Pennsylvania Veterinary Medical Association called the law's passage "an incredible victory for animals in Pennsylvania."
---
RELATED: Read full coverage of Libre's rescue and recovery, as well as the push for new laws to protect animals in Pennsylvania, here.
---
Bryan Langlois, medical director for the Pet Pantry of Lancaster County, said he is "elated" the laws have passed.
"Pennsylvania was woefully behind the times in the penalties that could be assessed for severe cases of animal cruelty," he said. "There were a lot of times we wanted to pursue serious charges against an individual but the law did not allow us to do this. The new law now finally sends the message that animal abusers will not just get away with a slap on the wrist and minimal fine."
Langlois also said new protections in the law will help officials "stop or intervene with animal abusers before they become abusive to kids or spouses, as that link has clearly been shown."