At the beginning of Ted Glick's sophomore year of college, he began to ponder how he could effect social change.
Glick, who grew up in Lancaster County and lived here from 1954 to 1966, attended a black-history discussion group at Grinnell College in Iowa, where he went to school. The group had a good meeting with lively discussion, and Glick left feeling inspired to fight for civil rights.
He thought, however, about what would happen if he left college to pursue that passion.
---
You're currently reading about a protester. Also in this series marking the release of a highly anticipated documentary film about the Vietnam War are stories on:
A documentary | The draft | A veteran |
---
Glick, who now lives in Bloomfield, New Jersey, realized if he left school to pursue his interest in civil rights, he might compromise his student deferment that protected him from being drafted into the U.S. Army and being sent to Vietnam.
"That just got me so angry," Glick says. "It was like the first time I had really made a real connection with the fact that the Selective Service system didn't just provide young men for the military; it also channeled people."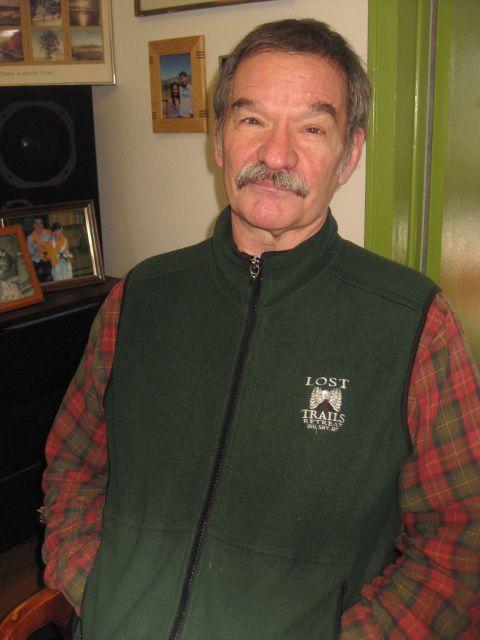 Glick is referring to a government-issued "channeling" memo of 1965 that was provided to draft board employees as part of their orientation materials. The document details how offering deferments "channeled" young men into careers and occupations the government considered to be "in the national interest."
"I essentially made the decision a couple hours later that I was going to leave school, go do something against the war and work against injustice," Glick says.
Glick, 67, has been an activist involved in various social issues for nearly 50 years.
He became an anti-war activist during the Vietnam era, associating himself with the so-called "Catholic left" movement, and participated in several major actions, including breaking into draft board offices to destroy draft files.
Glick recently completed the manuscript for a book documenting this time in his life. The title: "Burglar for Peace: Lessons Learned from My Years Breaking and Entering."
Manheim Township
Glick attended Neff Elementary School, and then Manheim Township Junior High and High School. His late father, G. Wayne Glick, served as dean of faculty and acting president of Franklin & Marshall College in the early 1960s and marched with the Rev. Martin Luther King Jr. in the 1965 march from Selma to Montgomery. The Glicks attended Lancaster Church of the Brethren.
After deciding to leave school, Glick wrote a letter to his parents explaining his intentions.
"They were definitely pretty freaked out about it," Glick says.
Glick's parents eventually accepted his decision.
"They had come to realize that I was basically doing what they had raised me to do, which was to follow my conscience," Glick says.
Glick's parents convinced him to finish his sophomore year of college. He left school after completing the spring semester in 1969. Despite his parents moving to New York State in 1966 (they would move back to Lancaster in retirement), his draft board office was still in Lancaster.
That following September, Glick staged a protest by burning his induction notice outside the Lancaster draft board office.
"There were about 100 people who turned out to support me, kind of standing there with me at 6 in the morning outside the draft board in the dark," Glick says.
In December 1969, he moved to Philadelphia to continue his work against the war.
Diverse movement
Van Gosse, associate professor and department chair of history at Franklin & Marshall College, met Glick through the grass-roots anti-war coalition United for Peace and Justice. Gosse says that when Glick became involved in 1969, the anti-war movement was at its height and was diverse.
"It's really important to get away from the idea that this is an entirely student movement," Gosse says.
Women's groups, religious groups, pacifist groups, black-power groups and Mexican-American groups all played a part in protesting the Vietnam War, Gosse says.
The "Catholic left," consisting of mostly clergymen and nuns, organized nonviolent actions to protest the Vietnam War and was a prominent voice in the anti-war movement.
Glick participated in actions with the group, despite not identifying as Catholic. He was attracted to the group's effectiveness and its nonviolent ideology.
"These were a step beyond kind of individual draft resistance, which I had already done," Glick says.
5 major actions
There were five major actions that Glick participated in during the Vietnam War. The first, called the East Coast Conspiracy to Save Lives, happened in February 1970 in Philadelphia and Washington, D.C. Glick and his cohorts entered three draft board offices in Philadelphia. At one office, two activists were discovered hiding under a desk by a night watchman.
The following night, the group went into the Washington, D.C., offices of General Electric, which built components for bombs used during the war.
In May 1970, the activists went back to the Philadelphia draft board office, where two of them had previously been found by the night watchman. They stole thousands of draft files.
"We went to a farm outside Philadelphia the next day and had a big party burning them in bonfires," Glick says.
In July 1970, Glick was part of a group that coordinated a break-in at three Delaware state draft boards on the same night.
In September 1970, Glick participated in the Flower City Conspiracy in Rochester, New York, also with the intent of destroying draft files. Glick was the first of eight participants to enter the local federal building. He spent 32 hours in the building, which, he recalls, had an inch of dust on the floor.
Sent to prison
The eight activists, including Glick, who were part of the Flower City Conspiracy were caught and subsequently charged and convicted of hindering the Selective Service system, damaging FBI and Selective Service property, removing Selective Service and U. S. Attorney files, and breaking and entering. Glick served 11 months in prison.
Glick's activism took a toll on his personal life.
"My going to prison pretty much led to the eventual end of my first marriage," Glick says.
Glick in 1971 was accused of participating in a conspiracy along with seven others, including Catholic priests Daniel and Philip Berrigan, to damage heating conduits and steam tunnels under Washington, D.C. and to kidnap Henry Kissinger.
Originally known as the Harrisburg Eight, they became the Harrisburg Seven when Glick severed himself from the group because of his petition to defend himself instead of having an attorney.
Glick says at the time he didn't even know who Kissinger was and that the group had decided both the kidnapping plan and the concept of puncturing a heating tunnel were too risky and not in line with their mission of nonviolence.
The judge hearing the case of the Harrisburg Seven declared a mistrial after 10 of 12 jurors voted for acquittal. The charges against all eight defendants, including Glick, were dropped.
While waiting for the trial of his seven co-defendants, Glick helped organize an action in York at an American Machine and Foundry factory, which manufactured bomb casings. The group used bolt cutters to strip threads and gash the bomb casings.
"It was pretty gutsy, I'd say," Glick says.
Life of activism
Glick has continued his involvement in activism throughout his life. He co-founded the National Committee to Impeach Nixon in 1973. He worked with the Chesapeake Climate Action Network until 2015, and now volunteers to raise awareness about climate change.
"As important as other issues are, I don't think there's any issue more important than the global-warming crisis because it is a very deep crisis," Glick says. "It is worldwide."
In 2002, Glick ran for U.S. Senate as a green party candidate in New Jersey.
Even considering his personal sacrifices, Glick doesn't regret his life in activism.
"Even though it sometimes seems impossible that you're ever going to make change, it can happen," Glick says. "It really can happen. I know that, I've experienced it. And that's a really good thing. … Overall, the positives far outweigh any negatives, and that includes spending the time in prison."
---
You're currently reading about a refugee. Also in this series marking the release of a highly anticipated documentary film about the Vietnam War are stories on:
A documentary | The draft | A veteran |
---