Devon Torrence felt helpless.
He woke to yelling one night a few years ago and peered out his window to see his brother Devoe in an alley shouting and reaching out.
Devoe was alone.
Just a few years before, the brothers were seen as top football recruits for Ohio State University.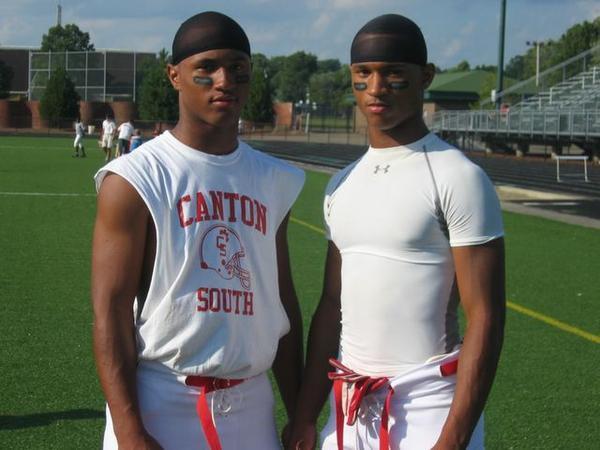 Devoe was a "wild kid" growing up, but for years the family brushed it off.
Around 2011 his behavior intensified — hallucinations and mood swings kicked in.
Devoe, 28, was diagnosed with schizophrenia around 2014.
Schizophrenia affects about 1% of Americans and is characterized by delusions, hallucinations, disorganized speech and cognitive issues, according to the National Alliance on Mental Illness.
Today he is doing better thanks to medical care and the support of his family.
And Devon, 30, wants to share his family's story.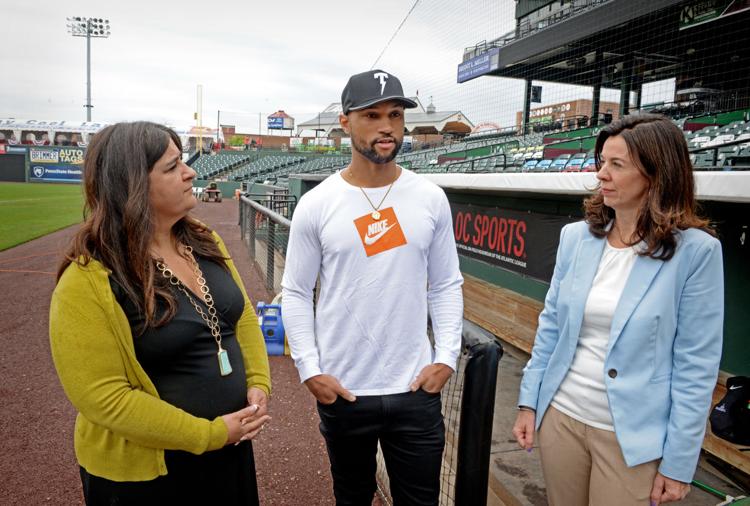 ---
A chance encounter
Devon had only just recently signed with the Lancaster Barnstormers in April when the team hosted an event promoting May as Mental Health Awareness Month.
The players are wearing green jerseys that say "Strike out the Stigma" this month.
Lancaster Behavior Health Hospital is sponsoring the "War of the Roses" series between the Barnstormers and the York Revolution. And area mental health organizations will be at Barnstomers home games this month.
Two representatives from Mental Health of America Lancaster County recently randomly asked Devon if they could take a photo of him clad in his green jersey. According to its website, the group promotes "optimal mental health awareness, advocacy and education." 
The organization's director, Kim McDevitt, and marketing director, Charlotte Leckow, said they were surprised when he said the issue of mental health "really hit home" for him.
Devon wants more people to know about mental illnesses and the impact they have on families, he said.
Leckow and McDevitt said they're grateful for their chance encounter with Devon and want to support him while he's in Lancaster County.
"In any way that I can, I want to get the message out there and talk to people about it," Devon said. "That's where you draw your courage, where you draw your strength from — reading other people's stories. That's what helps get you through."
As a man of faith, he believes God puts people in situations where they can make a difference.
---
A family's challenge
The Torrence brothers are just one year and a few days apart in age. They were accomplished athletes and highly recruited to play football after high school.
Devon went on to play football at Ohio State. He also played baseball in the Houston Astros minor league system.
Devoe's sports career did not go the same way. By the time he was in his early 20s, his symptoms started to worsen. He would have mood swings, outbursts and struggled to take care of himself.
"He was somebody who was held up here," Devon said, gesturing with his hand. "Now everybody sees him down here. Not everybody's receptive to that."
As his brother struggled with his condition, Devon was constantly away from home pursuing sports opportunities. After a few years at Ohio State, he signed with the Minnesota Vikings in the NFL. He returned to baseball and signed a minor league contract with the Kansas City Royals. He eventually was released and earned his college degree in 2015.
While he was following his dreams of being a professional athlete, he felt guilty for not being home.
"I saw that my mother and my family really needed my support," Devon said.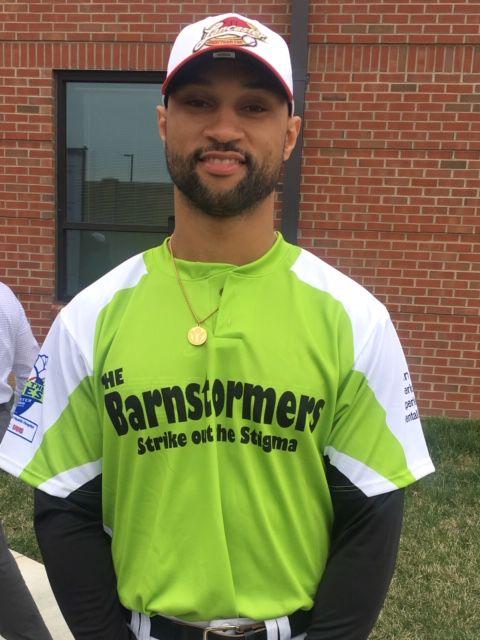 He was home when Devoe had his first doctor's appointment where he got a shot to counter the symptoms of his schizophrenia.
"We (Devoe and I) have egos, especially being athletes, "Devon said. "But he relied on my presence and support."
---
A success story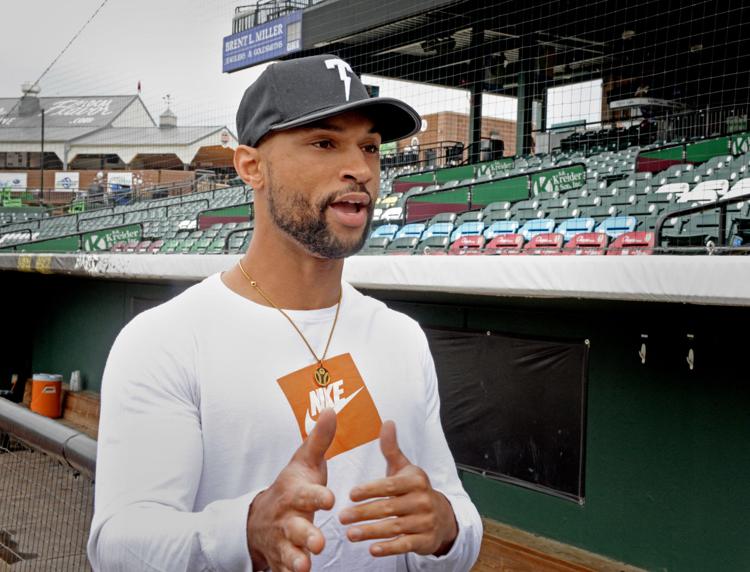 Devon is excited to be playing baseball at the independent level, which comes with opportunities to make it to the major leagues.
And back home, Devoe is doing better. He lives in an apartment near family, including Devon, who owns a home on the same block.
Their mother, Wanda Waters, said she was in denial that her son had a mental illness. But getting answers, treatment and medication empowered her to care for her son.
"If you just believe and stay focused and do not give up on the person, there is a light at the end of the tunnel," Waters, who is a nurse, said.
Waters said she is proud of Devon for keeping his faith in God and sticking with his dream of playing baseball. She hopes to make it to a few games this season.
She might get to see Devon clad in green, a living and breathing example of the "Strike out the Stigma" line on his jersey.
---