Water rescues, closed and damaged roads and basements needing to be pumped out continued Saturday after 8-10 inches of rain swamped a small northwestern part of Lancaster County Friday evening.
The flash-flooding numbers continue to be tallied for the Mount Joy-Manheim area hit hardest by the stationary thunderstorm that unleashed torrents of rain over a four-hour period.
County Commissioner Joshua Parsons reported 58 water rescues and 60 calls for residential flooding. There were no serious injuries reported from the flooding.
An emergency declaration was declared by commissioners at 4:30 p.m. for Mount Joy Borough and Rapho Township. It was lifted at 10 p.m.
The torrential rain, mixed with lightning flashes, simply overwhelmed the surface, leading to such unimaginable sights as cars bobbing in a flooded Route 283 corridor.
"It wasn't so much the normal stream flooding as it was water pouring off with no place to go. Streets turned into rivers," Parsons observed.
Flooding photos from Aug. 31 storm
"That's as much rain as I've ever seen in a four-hour period," added Eric Horst, a meteorologist and head of Millersville University's Weather Information Center.
"I sat looking at my radar and was thinking, 'My God, when is this thing going to move?'"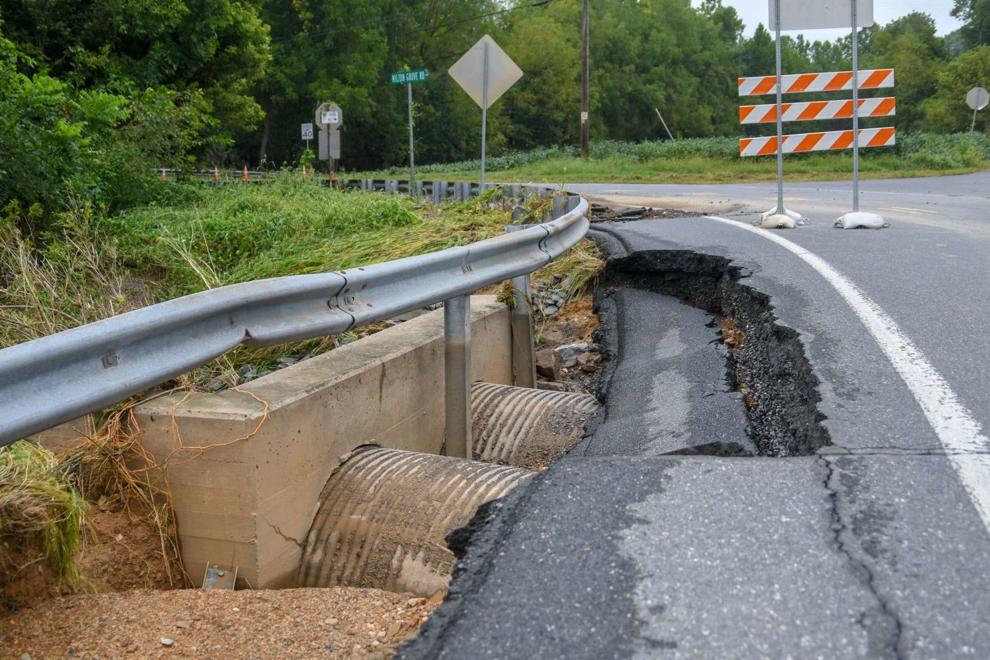 The cloudburst sat over an area measuring only a few square miles, roughly above Route 772 between Manheim and Mount Joy, Horst said.
Drone footage taken by the 717 Drone Guys shows just how widespread the flooding was in Manheim.
For example, "only" 2.95 inches was measured on the east side of Mount Joy but just 1 mile to the west, nearly 9 inches fell in the center of the borough. The highest measurement reported by Horst was more than 10 inches near Sporting Hill in Rapho Township.
The nearly immobile heavy rain storm was created by a weak Jet Stream pattern and no wind flow, Horst said.
By contrast, most of Lancaster County only received 1-3 inches of rain.
That means August will not set an all-time record for precipitation for Lancaster-Millersville. August closed with 8.24 inches, the third-wettest in the last 104 years but well off the 13.94 inches recorded in 1933.
Still, Horst is calling the summer the "summer of floods" because of all the multiple flood events.
About five families in Rapho Township whose mobile homes were inundated with 4 feet of water Friday received a little relief from their misery Saturday morning when about 25 volunteers from Weaverland Disaster Service showed up to help with cleanup.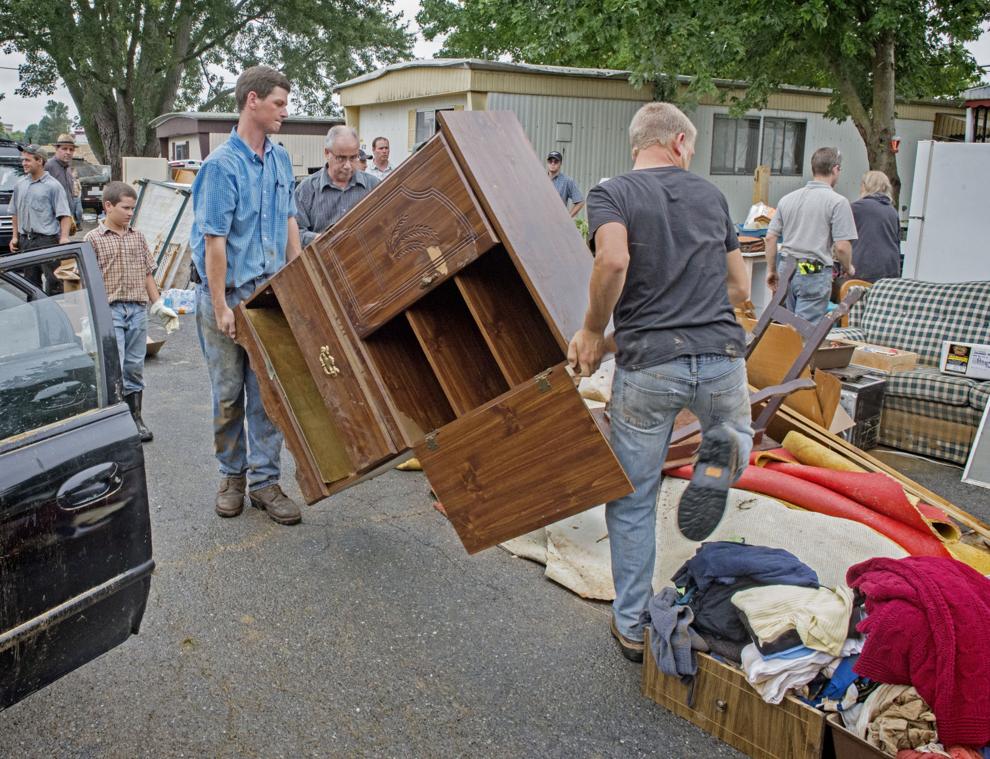 The volunteers came from various Mennonite churches from around Lancaster County, as well as a few from Lebanon County.
The mobile homes along Connie Drive have been condemned and volunteers are helping move belongings to temporary storage provided by the church, said Gerald Musser, one of the volunteers.
One storage shed was lifted off its base and carried 200 feet.
Northern Lancaster County Regional Police reported 30 flooded roadways in Penn, Clay and Warwick townships Friday. There were two water rescues and one motorist was cited for a traffic offense after being rescued from chest-deep water.
The Conestoga River crested Saturday morning with only minor flooding.
Amtrak canceled one of its New York to Pittsburgh  trains Friday evening when it arrived in Lancaster city because of the flooding.  Train 42 from New York to Pittsburgh was canceled on Saturday.
Parsons lauded volunteer first responders "who reacted very rapidly and bravely."
The weather for the rest of the Labor Day weekend will calm down.
Saturday will see mostly clouds. Some lingering showers are possible both Saturday and Sunday, but there also will be peeks of sun, Horst said.
Labor Day through Wednesday will then turn sunny and hot with the distinct possibility of another three-day heat wave.