Members of the Elizabethtown College men's and women's swim teams are safe after a shooting at a Florida airport Friday afternoon left five people dead and at least eight injured.
The Latest: Police: 5 dead, 8 wounded in airport shooting
A college spokeswoman confirmed Friday that 32 members of the Blue Jays teams and two coaches were unharmed in the shooting.
"If you think about it — wow, what if," Mark Wilson, head coach for the men's swim team, said during a telephone interview Friday afternoon. "But I don't like to think about what ifs."
The swimmers flew into Fort Lauderdale-Hollywood International Airport on Friday for practice and competition at Lynn University, according to Elizabeth Braungard, executive director of marketing and communications for Elizabethtown College.
"They had just exited the airport when they began to see emergency vehicles arriving," Braungard said.
The Elizabethtown group flew into Terminal 1, she noted; the shooting took place in Terminal 2.
"They saw and heard nothing, and in fact didn't know about the shooting until they were on I-95 on the way to their hotel," she said.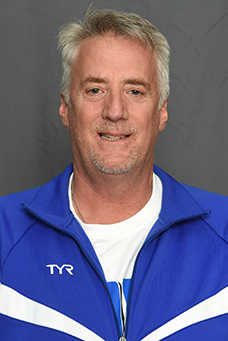 Wilson said the teams had left the airport in vans about 10 minutes before they learned what happened.
"We were on the road when the kids saw on their cellphones that there had been a shooting at the airport," he said. "We didn't see anything ... although some of the kids, in one of the vans, did see police cars coming into the airport as we were leaving. But at that time, they didn't know what it was about."
Wilson said he immediately told the students to call home and let their parents — who might have seen news of the shooting and be worried — that they were safe.
"We feel blessed we weren't there," he said. "Who knows what we might have seen."
One member of the women's team flew into a different terminal because she was coming from her hometown, Braungard noted. The student is safe, she said.
"She is being detained in the airport, as all travelers are," Braungard said Friday. "But she has been confirmed safe. She has been in touch with her family and her coach ... and her coach is returning to get her."
Wilson said the swim teams go to Florida for training each year around this time. They'll be there until Wednesday, he said.
"It's a shame what happened," he said. "But the kids are all good. They're sitting by the pool right now, waiting for dinner."