A Lancaster city man stabbed three family members late Thursday night, killing two and critically injuring the third, according to police.
Police arrested James Sterbinsky, 56, at South Prince and West Vine streets, a few blocks from the 557 High St. apartment, in the southwest part of the city, where the attacks happened.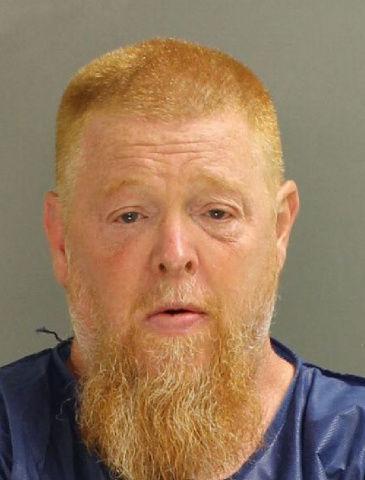 Sterbinsky was charged early Friday with two counts of criminal homicide and one count of attempted homicide. He remains in Lancaster County Prison without bail.
The suspect's sister, Christine Ross, 53, and his niece, Autumn Ross, 20, died after being stabbed multiple times, police said. His 33-year-old nephew remained at Lancaster General Hospital in critical condition.
A person called 911 around 10:30 p.m. Thursday and said that a bearded man was chasing another man and children while holding a "giant kitchen knife," according to charging documents.
Police declined to comment Friday on a possible motive.
Motive unclear
While heading to the scene, police got a report of a man walking on High Street with what appeared to be a stab wound to his back. The man, later identified as the 33-year-old nephew, said other people had been stabbed inside 557 High St., according to police.
When they arrived, police saw blood in the vestibule and on the stairs up to the apartment, according to charging documents.
Inside, police found Christine Ross, who was dead, and Autumn Ross, who had stab wounds. Autumn Ross was taken to Lancaster General Hospital, where she was pronounced dead at 1 a.m., according to police.
The 33-year-old man remained in critical condition late Friday, police said.
The children fled to a neighbor's home and were unharmed, police said.
'A cry for help'
High Street neighbor Maria Millet said she was in her home Thursday night when she heard children screaming.
She looked out her upstairs window and saw a preteen neighbor running down the street carrying a child about 5 or 6 years old. A man she recognized as Sterbinsky, who had introduced himself to her as "Red," was following them "with purpose," she said. Millet called 911.
"What I heard was a cry for help," said Millet, 48, who works in sales.
Standing on the front porch of her row home in sweltering heat Friday, Millet called the situation "devastating."
Millet, who has lived in her home for over 25 years, said Sterbinsky, Christine Ross and a few others moved in to 557 High St. in March. A few adults and several children lived in the multi-apartment home. They mostly kept to themselves, but she occasionally witnessed some of the residents fighting outside.
"It was always among the family," she said.
A young mother
Autumn Ross recently graduated from the cosmetology program at Empire Beauty School in Lancaster, according to spokeswoman Angela Watson.
"Our students are devastated. Our staff is devastated to hear this," Watson said, adding that they are concerned about Autumn Ross' young child.
Grief counselors were at the school Friday and will be there again Monday, she said.
Autumn Ross worked at Luxe salon and spa in Lititz.
Although police are investigating the deaths as homicides, Lancaster County Coroner Dr. Stephen Diamantoni said he will make his official ruling after autopsies scheduled for Monday.
Four other people have died by homicide in Lancaster this year.
 Previous reporting: