Business is booming on opening day of the Friends of the Lancaster Public Library book sale at Franklin & Marshall College.
Sale chairwoman Pat Ditzler reports people slept in their cars in the F&M parking lot overnight to be among the first to get in the doors to the Alumni Center on Harrisburg Pike.
The event, which features 250,000 items on 380 tables, and is expected to generate about $90,000 for the library, continues today until 8 p.m., and then from 9 a.m.-8 p.m. on Tuesday and 9 a.m.-6 p.m. on Wednesday.
Here are five cool things to know about this year's sale.
1. Most expensive item
The item up for sale this year with the highest price tag is a signed, first edition copy of "A Murder in Paradise," written by deceased Lancaster native Richard Gehman.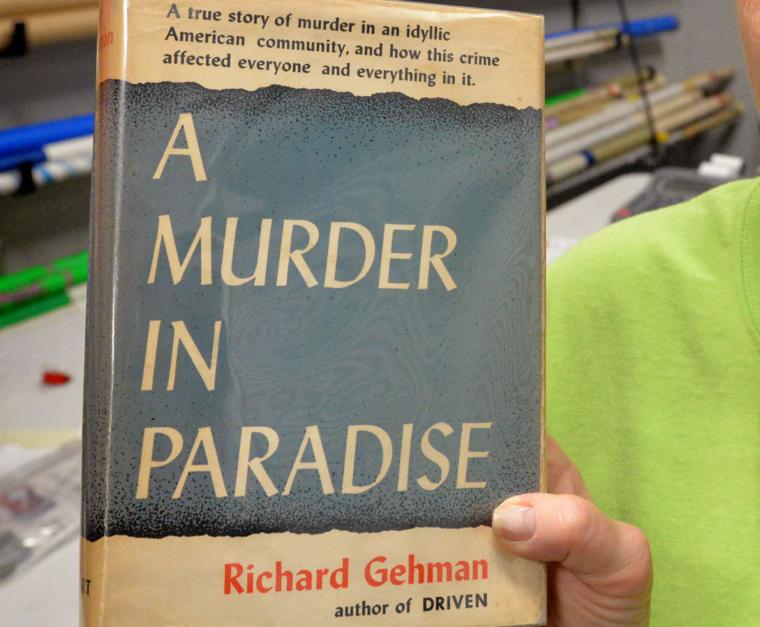 For $275, you can take home this 1954 hardcover about one of Lancaster's most infamous murders.
In January 1950, Edward Gibbs, a WWII veteran and Franklin & Marshall College student, murdered Marian Louise Baker, a 21-year-old stenographer at the college, after offering her a drive in his car.
Gibbs, 25, confessed, saying he killed Baker on impulse. He was the first person a Lancaster County jury sentenced to death, in March 1950 —and the last person from the county to be executed, on April 23, 1951.
The Friends have a second copy of the book for sale at $140, but it's not signed and it's not in quite as good condition, according to Ditzler.
You won't find either of these books on the regular sales tables. You'll have to ask for special permission to view them.
2. Vinyl is back
Video might have killed the radio star, but the CD apparently has not done the same to the vinyl album.
The book sale has about 10,000 of them up for grabs, and Ditzler says they won't last long.
"One man, who is in the Cleveland Orchestra, comes in from Columbus (Ohio) every year in a van and he fills it with vinyl albums," she said.
Ron Wertz of Lancaster got rid of most of his vinyl records years ago, but he kept a couple, and so he kept his record player so the family could keep listening to them.
Then his grandson expressed an interest in vinyl albums, and so the Wertz family switched from CDs back to LPs.
"The thing of it is, (vinyl) actually has a better sound to it," Wertz said. "When you go back and you listen, it's actually warmer."
And at the book sale, you can find killer deals.
Jerry Stevens of East Hempfield took home a sealed collection of records by Johann Sebastian Bach for $2.
"A lot of these are brand new," he said.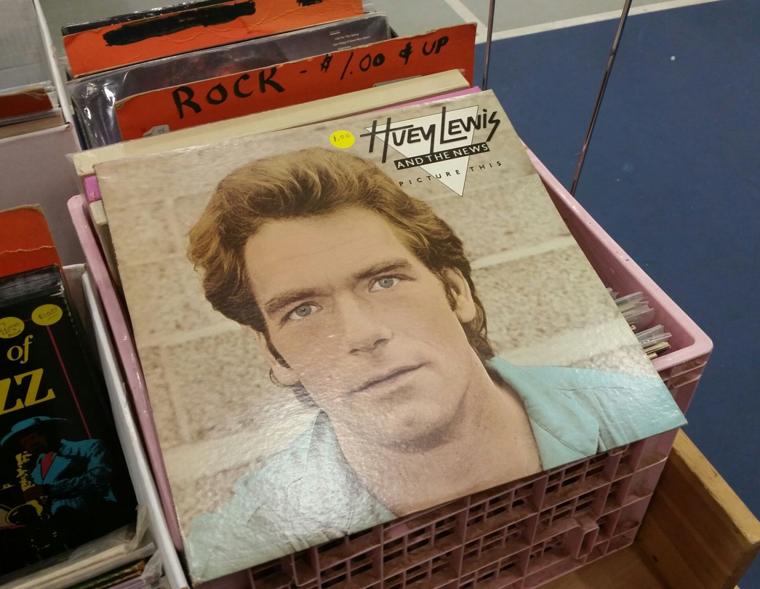 In 1982, Huey Lewis and the News spent 35 weeks on the Billboard album charts with "Picture This."
Back then, this album, which eventually won a gold certification for selling 500,000 copies, would have cost you around $8.
The price at the library book sale?
A buck.
3. Going, going - almost gone
Dorie Groff of Lancaster has attended the library book sale for years. And every year, she makes sure to visit the VHS video table.
"We have a DVD, but I can pick these (VHS tapes) up cheap, and since we have the video and DVD combination, we can go either way," she said.
Groff continued, "I usually look for miniseries. I don't know yet if I'm going to find anything. Every once in a while I do."
With the rise of DVDs, Groff has noticed the VHS offerings at the annual book sale have gotten slim in recent years.
So slim, in fact, Ditzler said this year is probably the last they will be offered for sale.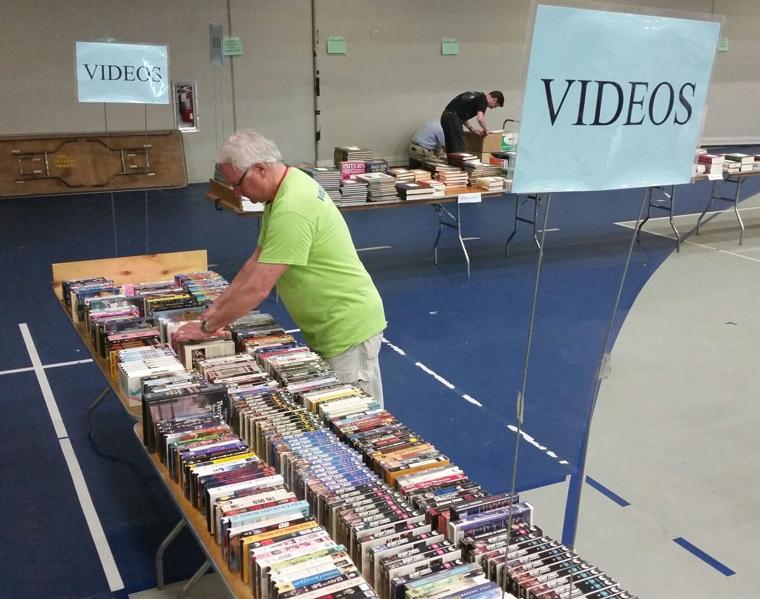 "I know they're no longer taking them," Groff said. "I thought, when I want to get rid of mine, what am I going to do with them?"
4. Turn the page(s)
"People use money for bookmarks all the time," Ditzler says.
Because of that, cash is often found in the pages of donated books.
"Every time we sort books, we find money," she said.
Ditzler recalled a sorter once finding $400 in a book.
The book had a name in it that Ditzler recognized. and so she said the owner was contacted and informed about the found cash.
"She said, 'Keep it for the library,'" Ditzler said. "I offered to split it with her, but she just told me to give it to the library."
Also found have been household bills, personal letters, and the occasional illicit material.
"We've found marijuana leaves," Ditzler said.
Sorters who handle and price the books for the sale find a lot of these items.
But with sorters handling about 1 million donated books per year, Ditzler has no doubt they miss a lot.
"Someone came up to us once and they had found $300 in a book," she said. "They turned it in and said, 'This is for the library.'
"You never know what you might find inside the pages of a book."
5. Sci-fi craze
The most popular book genre at the sale has to be science fiction, Ditzler said.
"We put out boxes and boxes of sci-fi, and they're going quickly," she said. "That's a huge, popular category."
JJ Eberly of Lititz always makes a point to check out the science fiction tables.
"I read just about anything," he said. "But science fiction and fantasy are my favorites, and I usually walk away with an armful."
Eberly was at the sale fairly early on opening day because he knows the sci-fi area can clear out quickly.
"To some degree, I find competition, but I tend to look for more weird, obscure stuff from the 1960s and 70s that a lot of people don't pick up," he said.
"I buy stuff to read. I'm not looking to trade up. I'm not looking to re-sell. I've been a voracious reader since pre-kindergarten."