LOYALSOCK TRAIL, Lycoming County — Welcome to Smiths Knob, on this frosty night with a bonfire lapping at the stars, probably experiencing a record encampment of 18.
This was my 20th year of spending a weekend on one of winter's coldest nights in a remote spot of Pennsylvania. And this foray into the Loyalsock State Forest to a local landmark high point was like no other.
For starters, there were 18 of us. Normally, my invitations to take a trip into the heart of winter attract a few hearty souls. But this year, we had a bonafide expedition. Among those testing their mettle were three teens and a 24-year-old who had never been backpacking overnight at any time of the year. Talk about baptism by fire, er, ice.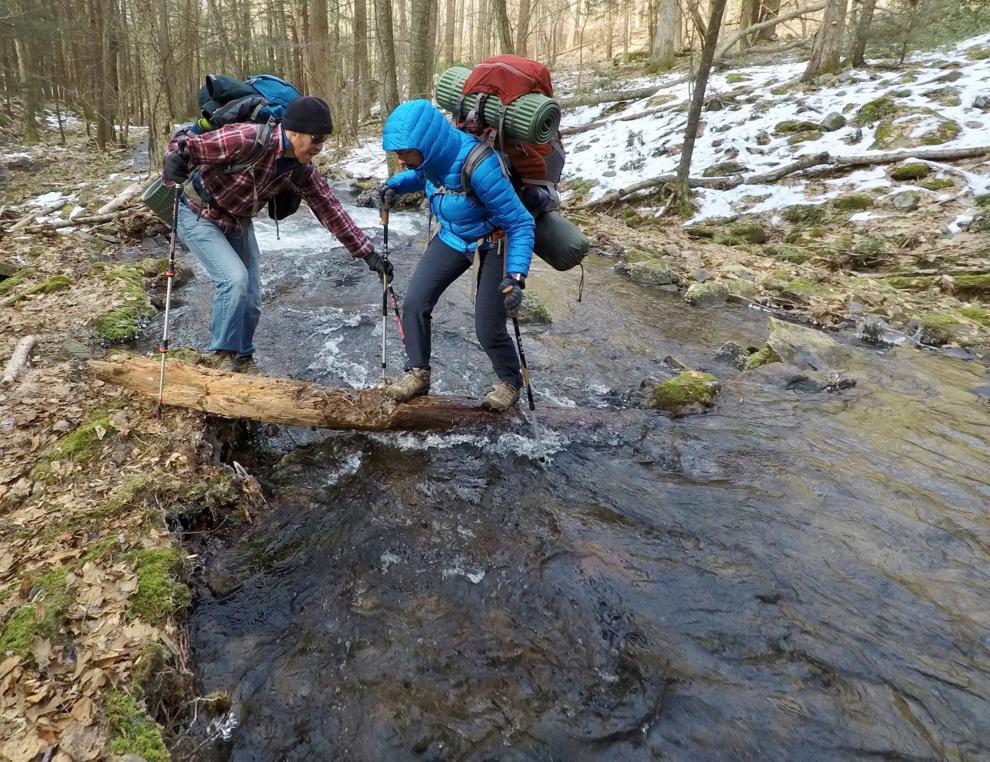 There was Seth Horst, a Brecknock Township resident and eighth-grader at the Pathways school in East Earl.
Seth came along because he wanted to be able to say he did it. And he did do it without complaint. Without complaint didn't mean he didn't suffer as temperatures dipped to a chilly 15 degrees.
"I knew it was cold, but I was pretty sure I could endure it without much pain. I was sort of wrong," he wrote after the trip. "By the next morning, I felt like my feet had frozen off and that I had lost a few phalanges."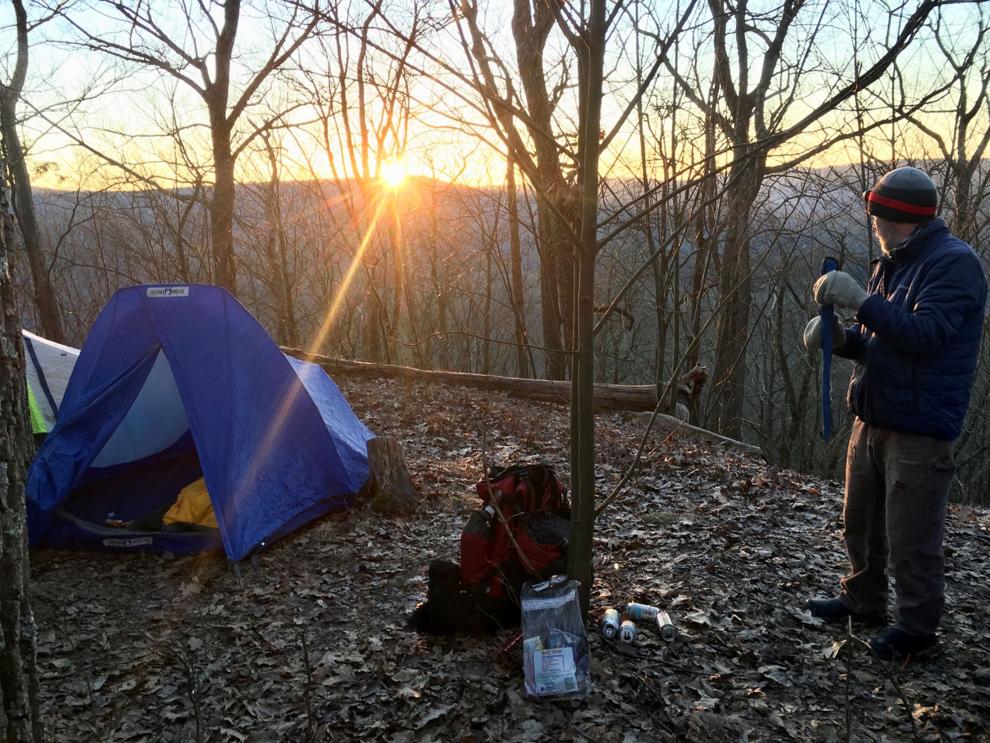 Rest assured, Seth returned home with all his digits intact.
"Why not, you only live once," is why Rachel Graves, 24, of Adamstown, headed into the cold woods.
She, too, survived a long night of cold, though she admits to awaking in the dark convinced it was, thankfully, almost morning, only to find it wasn't even midnight.
We veterans all have been there.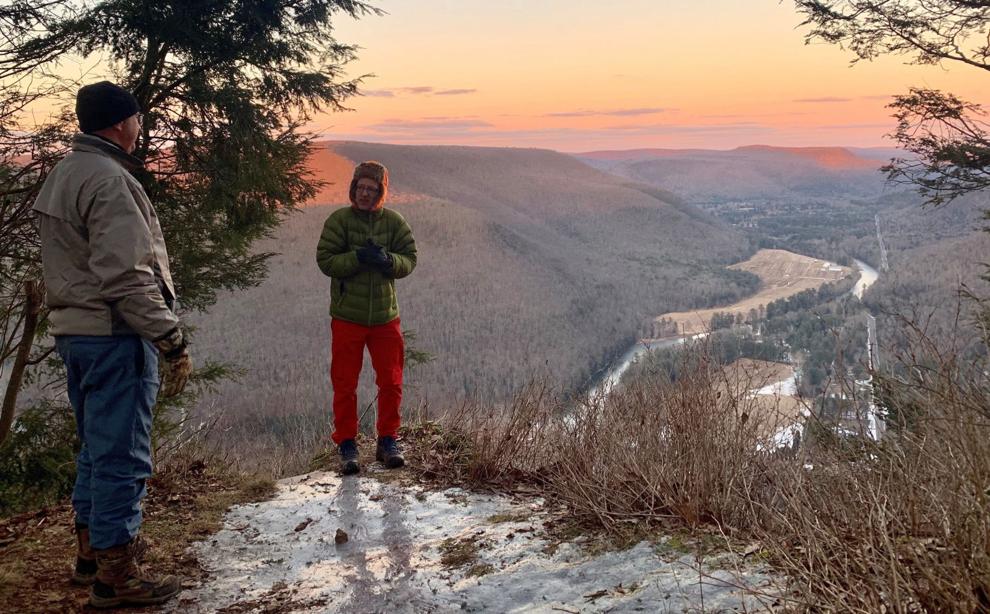 Despite the biting cold, the new wave of backpackers were touched by what thrills the rest of us about the winter woods.
For Anna Swarr, 18, of Terre Hill, she'll remember the crystalline night. "The fire, the stillness and the stars with little light pollution all made for a peaceful evening," she told me.
She and her tentmate, Graves, were thrillingly surprised to wake up to ice crystals inside the tent.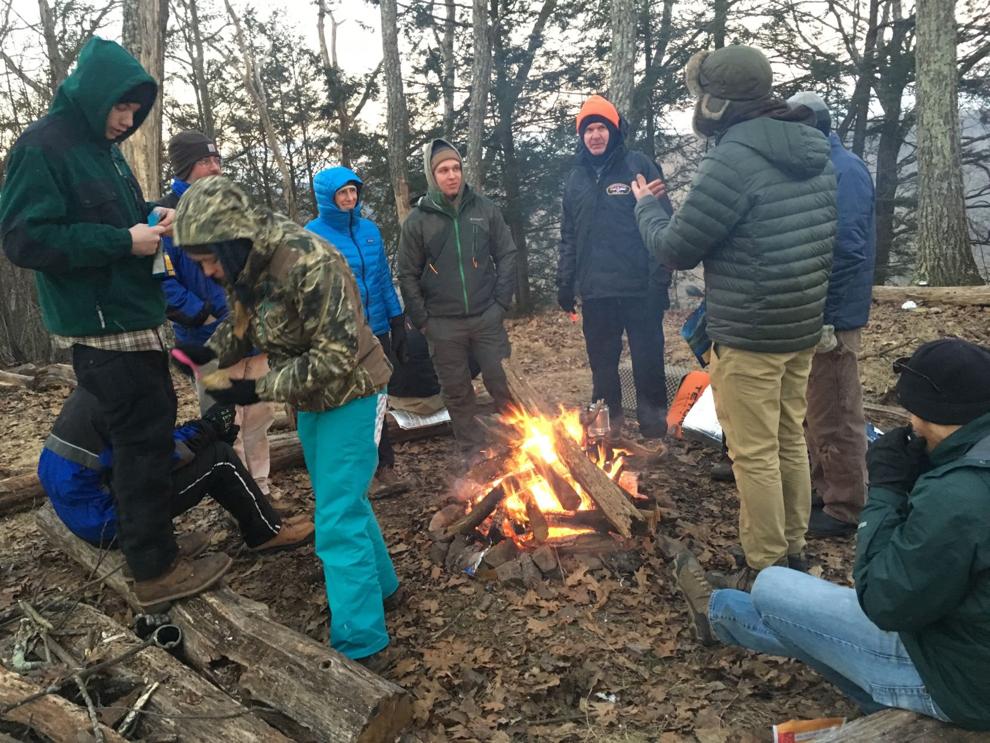 There also was the rare experience of disconnection. When her phone died from the cold after a few pictures, Swarr could have panicked. Instead, she was thrilled. "No texts, no calls and no social media, perfect!" she reflected.
The group got to experience alpenglow when surrounding mountaintops were crowned with an aura of color at sunset. They saw more stars than they ever thought possible and learned of the primitive draw of a fire and dancing flames.
They learned cold-camping secrets like pouring boiling water into a water bottle and spooning it in your sleeping bag at night to keep warm. They learned not to point your boots too close to the fire or they will melt with a sickening odor.
They met stimulating people like Erin and Greg Farmer, of Manheim, who spend each anniversary atop a mountain somewhere. They've scaled peaks from Hawaii to Glacier National Park, the Adirondacks to Maine.
Their last winter backpacking trip came the night before their daughter was born.
After a grinding, steep uphill climb of 1,100 feet, we arrived on Smiths Knob, a rare rounded peak in the Endless Mountains that are mostly characterized by plateaus.
We were feeling pretty proud of ourselves until two trail runners — one in shorts — breezed by in the lengthening shadows.
We got there at 3 in the afternoon, and the youths immediately began a fire. No way they will be able to keep that going for another seven hours, I thought to myself.
But I underestimated the resourcefulness of our crew. I underestimated the friendly competition between Chris Esh, of Lititz, and his trusty What-A-Saw and Mark Kapolka's Sven saw, which he has wielded for 35 years.
Together, the two men cut up enough logs to build a small wilderness cabin, keeping the blaze going full throttle for us squatters until it was time to jump into tents.
Or at least those of us who had them. Michael Wenger, 21, of Terre Hill, slept in the open air on a modest sleeping pad, his face retreating into his sleeping bag like a frightened box turtle. A buddy, Dylan Martin, slept in a hammock.
Trailside dinner ranged from three-course meals to grilled bison hot dogs slathered in sauerkraut. The grub was washed down with the likes of maple moonshine and coffee hand-ground with a portable unit.
Eventually, the cold and weariness drove us to seek personal warmth in sleeping bag cocoons. Under bare trees and a sliver of a moon, we slept with the stars.