A bald eagle rescued on a highway by a Lancaster County man Saturday is recovering in the care of a bird rehabilitation organization in Delaware.
The adult female is resting after receiving stitches on her wing, Tri-State Bird Rescue & Research wrote in a Facebook post Wednesday.
The bird is eating on her own and staff are minimizing disturbances, Lisa Smith, executive director of the organization, said in an email to LNP on Thursday.
Staff cleaned the bird's abrasions and continue to monitor her condition, the post read.
The organization will have a better idea of her progress next week, Smith wrote.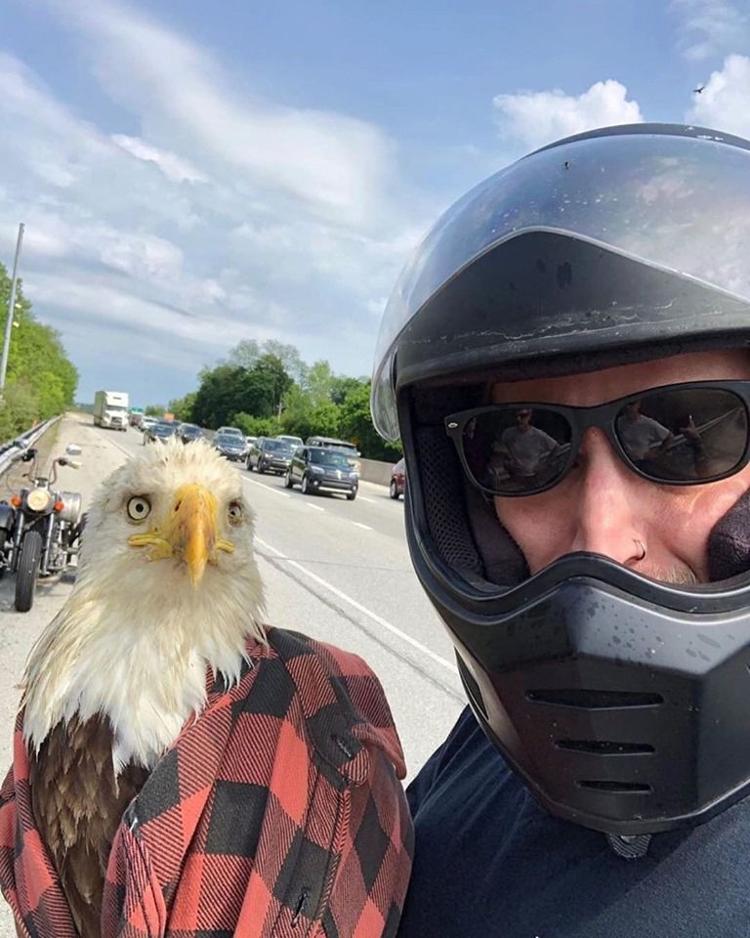 The bird was injured Saturday by a car on the Route 30 bypass near Downingtown, Chester County, according to a 6abc report. Tri-State took the bird into its custody after Gordonville native Dandon Miller held the bird for 45 minutes on the side of the road.
Miller said he is very happy the bird is healing.
"When I had my hand on her, I could feel her breathing. It was strong, steady. She was doing pretty well," Miller said Thursday. "I didn't have any doubts that she would be OK."
Vehicles injuries accounted for 12 percent of all cases at Tri-State last year, Smith wrote. The bird that Miller rescued is the 45th bald eagle to be admitted to Tri-Star so far this year, the organization said in its Facebook post.
Those interested in donating to the bird's recovery should visit tristatebird.givingfuel.com/support and specify that their contribution is in honor of the Downingtown eagle, the organization wrote.