As I type these words on my phone, the sun is rising over the Chester County countryside.
For the first time since I began deer hunting 30 years ago, I'm in a tree stand on the Pennsylvania firearms season opener - and it's NOT the Monday after Thanksgiving.
Aside from that realization, nothing feels different.
The woods are the same.
The distant sounds of gunshots are the same.
Despite the cold, calm, clear weather, this has been one of the quietest gun season openers I can remember.
There were a couple of shots early, then silence. Then three shots around 8 a.m., and then silence again until 10:30 a.m.
If I had to guess, I'd say I heard fewer than 12 shots during my time in the tree this morning. And here in Chester County, both bucks and does are legal game today.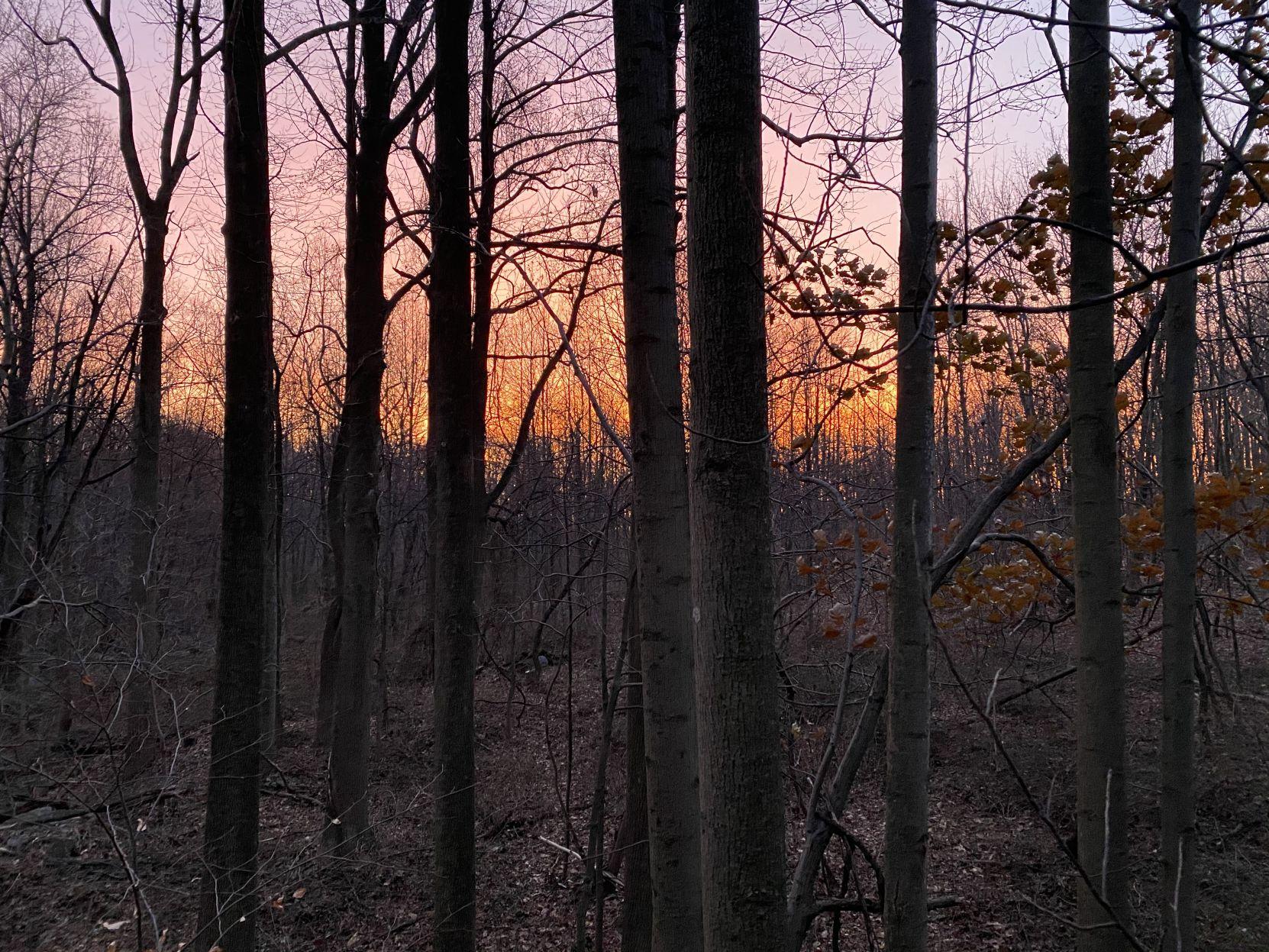 Did the new Saturday opener have anything to do with the silence?
Maybe. Maybe not.
I made my usual drive around the area I hunt and saw very few hunters.
Maybe the locals headed to the mountains?
Sadly, firearms openers have been getting steadily more quiet in rural Chester County where I hunt as each year passes with more hunting time and more antlerless deer tags than anywhere else in the state afforded to Wildlife Management Unit 5C.
Where hunting doesn't happen anyway, there are plenty of deer. Where it does, the shooting has diminished.
I want to hear from you hunters about this Saturday opening day.
Do you like it? Why?
Do you hate it? Why?
The Pennsylvania Game Commission has called this is a one-year experiment, so whether it continues or not beyond this year remains to be determined.
Tell me how it did or didn't affect your hunting.
Tell me how it did or didn't affect your traditions, your camp life or your weekend schedule.
I've heard both positive and negative stories about the expected impacts of the new opener during the days leading up to it, but now that it's here, I want to know how it actually affected hunters.
Leave your comments below this article, send them via email to me at PREILLY@LNPNEWS.COM or send them via regular mail to: P.J. Reilly, LNP, 8 W. King St., Lancaster PA. 17602