By the time the ball landed in the pocket of Kelsey Kimmel's lacrosse stick, the game's outcome was pretty much decided. But as she raced toward the goal, she'll likely never forget what happened next.
Kelsey's dad, Scott Kimmel, died just 28 days earlier. As she grieved over the loss of the man who played such an integral role in her life, Kelsey missed all of Penn State's preseason practice and the season-opener.
Scott attended nearly all of Kelsey's games, so she was still adjusting to her dad not being there to cheer her on in the Nittany Lions' third game of the season under cloudy skies at Penn State's Panzer Stadium.
When she had an open look at the net near the end of the contest, Kelsey did what Scott would want her to do: put a shot on goal. The ball skirted past the Duquesne goalie for the final score in the Nittany Lions' victory. And then it happened.
"The clouds parted," Kelsey said. "Straight sunlight."
She immediately felt her dad's presence.
Scott, a West Lampeter Township resident, died in his sleep of heart failure Jan. 24. He was 57. He left behind his wife of 27 years, Wendy, and their three daughters: McKenna, 24, Kelsey, 22, and Rowan, 18.
Since McKenna began playing lacrosse in fourth grade, the Kimmels have all made an impact on the Lampeter-Strasburg program either on the field, behind the scenes, or both. It's a nearly 15-year stretch that is reaching a conclusion with Rowan soon graduating and Wendy stepping back as the team's statistician after this season.
But what was supposed to be a glorious end to the Kimmels' involvement with L-S lacrosse has instead led to the sport taking on a new meaning as the family and community grapple with the unexpected loss of Scott.
'Into the ring of fire'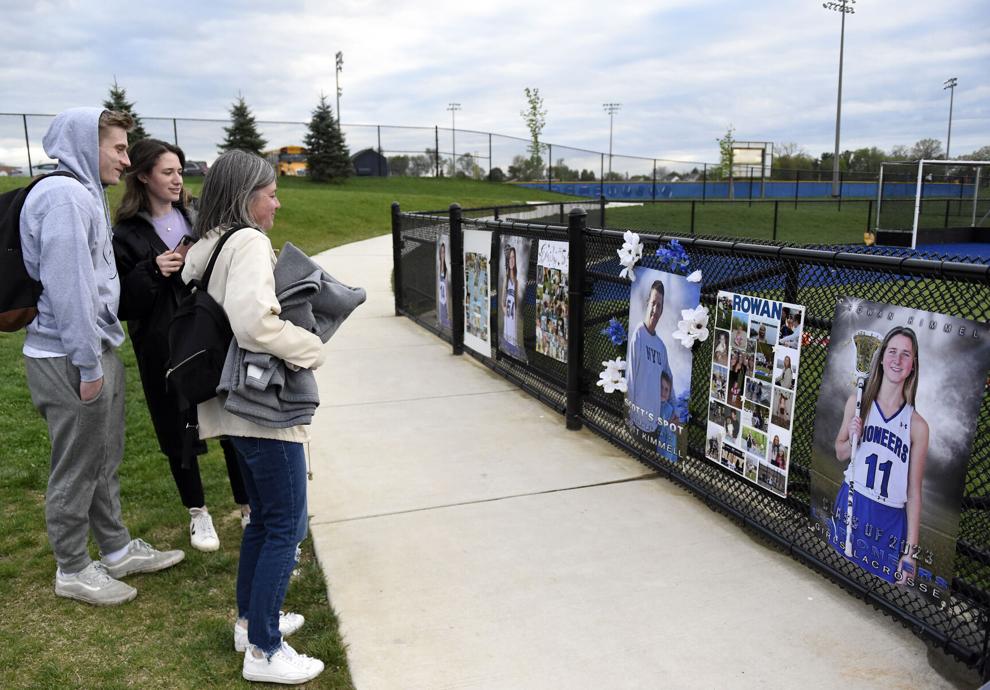 Hanging on the fence near the entrance to the L-S turf field are posters honoring each of the eight seniors on the lacrosse team, including Rowan. Her dad's poster is to the left of Rowan's, showing Scott with a younger Rowan. At the bottom of the poster, in white lettering, "Scott's Spot."
It's where Scott often stood to watch his girls play lacrosse over the years.
"It's been tough not seeing my dad in his spot by the fence," Rowan said. "Usually he'd be in some business clothes after arranging his schedule to have just enough time to make it to the game."
Sometimes a parent or two approached Scott during a game, like Mary Wolff, president of the LSHS Girls Lacrosse Booster Club.
"There was little Scott didn't know as far as lacrosse went," Wolff said.
A part of that stemmed from Scott's role as the treasurer of both the L-S Girls Lacrosse Youth Association (2014, 2015) and booster club (2016 onward). It's one of about a half-dozen local organizations on which Scott served, including the eight years as a Lampeter-Strasburg school board member. During his time on the school board and West Lampeter Community Foundation, turf athletic fields were constructed at the high school and the athletic fields of Village Park were upgraded.
"He's a parent, but one of the few parents who would step into the ring of fire," L-S girls lacrosse varsity coach Marshall Krebs said. "It's so important because of his credentials. You couldn't ask for someone who was more qualified."
Scott earned three bachelor's degrees from Kent State in finance, real estate and business management, a master of business administration degree in international marketing from Saint Joseph's University and a graduate professional certificate in information technology/e-commerce from New York University. He led a distinguished business career, the last 12 years of those working at RKL, an accounting and business consulting firm with offices in Manheim Township and York County.
"Everyone is always so busy these days," Krebs said. "Scott was a partner at a very large accounting firm. But he made that time. He championed his daughters' causes by giving of his time and getting involved. But it wasn't about just his daughters. It was about the program and the kids."
"I hope Scott's legacy is his committed outreach to the community and desire to help others and our family," Wendy Kimmel said. "Maybe it'll encourage people to volunteer their time. Her really strove to be a good parent, husband and person."
Scott and Wendy are Lancaster County transplants. They were married 10 years before coming to Lancaster for work in November 2004, just two months after Rowan was born.
From pigskin to pep-talks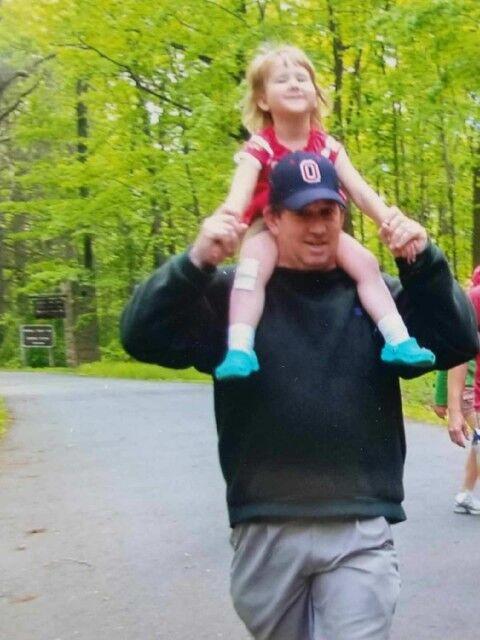 McKenna Kimmel first picked up a lacrosse stick in fourth grade. Wanting to play catch with his daughter but not yet having the hang of a lacrosse stick, Scott grabbed a baseball glove.
Once, in the family's backyard, Scott harkened back to his prep football days to show Kelsey how to play defense in lacrosse.
"He gave her a little shove," Wendy recalled. "She went flying."
Kelsey went to the ground with laughter. Her mother was not amused.
As the girls got older, Scott often found a way to cheer them up after a bad game, most of the time by stopping for ice cream.
"On weekends after a game he would be on the grill," Kelsey said. "He would do something to shift the focus."
"When I get home from games now it's extremely tough," Rowan said. "Just remembering he's not back at the house to talk to."
Gone, too, are the pre-game pep-talk text messages of encouragement Scott sent his daughters, all three of whom have been in a L-S lacrosse uniform.
McKenna played lacrosse through her junior year of high school. Kelsey scored a program-record 396 career goals for L-S girls lacrosse before going on to play at Penn State. Rowan surpassed 200 career goals for the Pioneers earlier this spring, while donning the same No. 11 L-S jersey previously worn by Kelsey.
"Everybody loves Rowan," L-S coach Krebs said. "She's a reflection of her mom and dad. She's humble. She does the job and doesn't complain. And she's supportive of her teammates."
It's why Scott's death hit Rowan's teammates hard.
'She needs your support'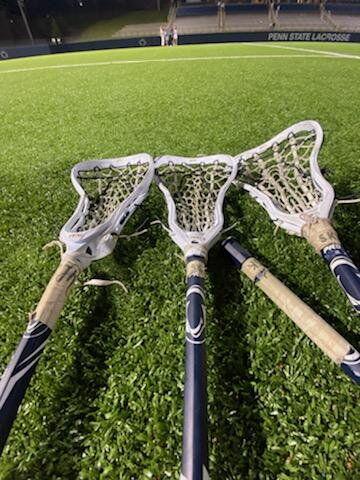 A few days after Scott's death, Krebs, a science teacher at Martin Meylin Middle School, held a meeting in his classroom for his lacrosse players.
"They could put themselves in Rowan's shoes," Krebs said. "It hit home because she's their age and they're thinking, 'Gosh, what if I lost my dad?' "
The meeting was a safe space for his players to talk about the sudden loss, and figure out how to support Rowan.
"Oftentimes when someone loses a loved one," Krebs told his players that day, "those around that person don't know what to say and get quiet around that person all of a sudden.
"Don't be afraid to talk to Rowan. Don't be afraid to mention her dad. Don't go quiet on her. She needs your support."
Rowan's teammates have since shown up for her in many ways, sometimes in simple ways by just making her laugh at practice or sending her a text message of encouragement.
Meanwhile, the booster club organized a meal chain for the Kimmels that lasted for more than two months after Scott's death — all three freezers in the Kimmel home are still full.
For Kelsey, support came immediately after she returned home upon learning of her father's death when a few of her Penn State teammates arrived out front and sent her a text message: "You don't have to come out of the house but we're here if you need us."
All of Kelsey's teammates and coaches attended Scott's visitation and several teammates made trips to the Kimmel home over the next week to drop off food and flowers.
When Kelsey returned to practice three weeks later, she found all of her teammates had her dad's initials written in black Sharpie on the white athletic tape wrapped around their lacrosse sticks — Rowan has done the same with her lacrosse stick.
When Wendy couldn't make it to Penn State's road game on Easter weekend, another Penn State lacrosse parent brought Kelsey an Easter basket.
On Penn State's Senior Day game on March 25, fans from L-S drove up and showed support with signs for Kelsey, who was flanked by her mom and sisters when honored during the pre-game ceremony.
A similar scene unfolded about three weeks later at L-S for the Senior Night celebration for the girls lacrosse team when Rowan walked across midfield with her mom on one side and her sisters on the other.
Rowan will soon depart for college, leaving Wendy as an empty-nester. It's not the plan she had in mind at this stage in life.
Sailing onward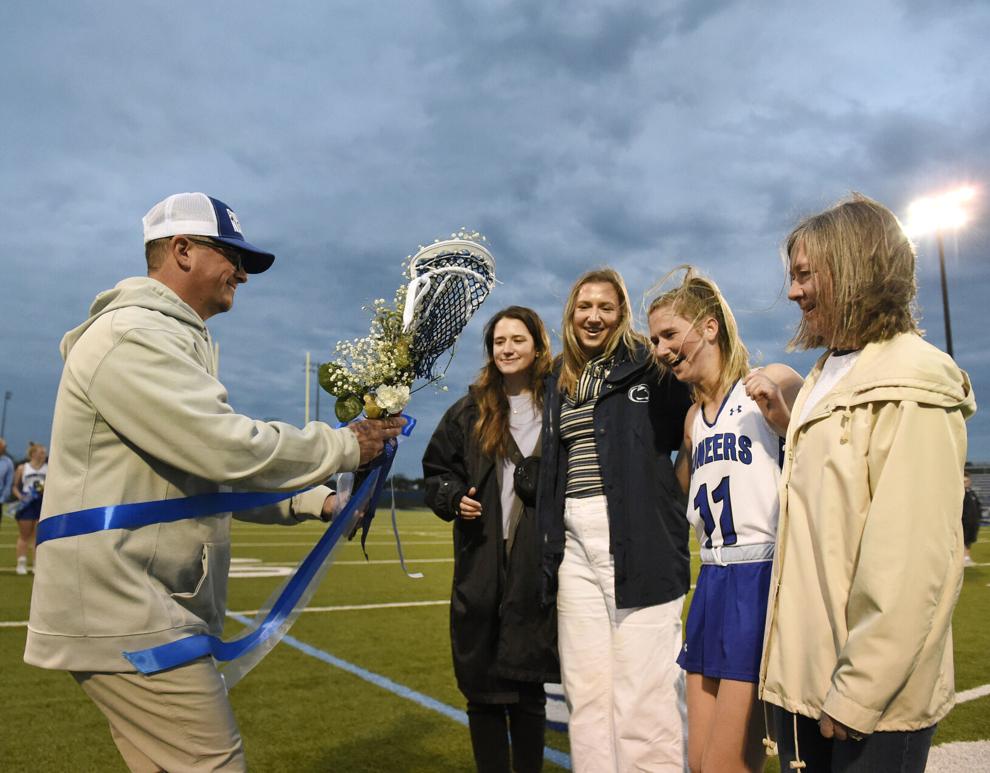 Wendy coached a youth girls lacrosse team in the early 2010s and transitioned to president of the L-S Youth Girls Lacrosse Association in 2014, when Scott joined as treasurer. Ever since, Scott and Wendy were partners in forwarding the success of L-S girls lacrosse behind the scenes.
"It's a hard thing to be an empty-nester when your kids go off to college," Kelsey said. "To have it go this way is unimaginable. I know my sisters and I have been concerned about (our mom). But our communities, Penn State, L-S, others, they've all reached out."
A former University of Iowa runner, Wendy jogs and bikes. Scott, for his Christmas present, purchased an electric bicycle in hopes of joining his wife when the weather warmed.
"We were planning to do little trips to rail trails," she said. "It was a way we could exercise together."
Wendy, 55, has been a stay-at-home mom since Kelsey's birth. While she volunteers for Blessings of Hope, a nonprofit food distribution center in Lancaster, she plans to seek part- or full-time employment when Rowan leaves for college later this year.
"I have no idea where," she said. "And Kelsey might come home a bit for the summer. My friends have been really nice. We're starting to play more pickleball and go for walks. I'm in a hiking club."
As their mom soon begins her next chapter, the Kimmel sisters will be doing the same.
McKenna is in the early stages of a professional career, working for a private equity firm in Philadelphia.
Rowan is on track to become valedictorian of the L-S graduating Class of 2023. After graduation, she will begin studies at the U.S. Naval Academy and play NCAA Division I lacrosse. She plans to major in cyber operations or operations research and hopes to become a pilot.
And Kelsey, now a Penn State graduate, will go on to fulfill a dream her dad once had.
End of an era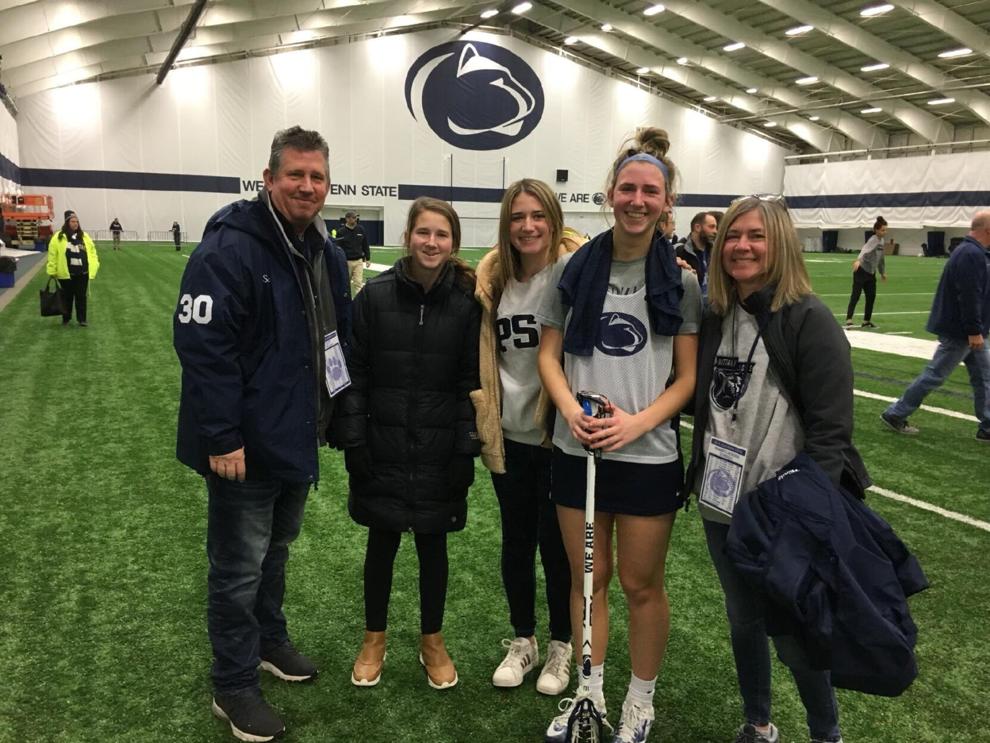 When Scott was younger, he wanted to one day live and work in New York City. That never panned out, but it didn't prevent him from going on to lead a successful career.
Still, on his office desk, Scott kept a snowglobe with a depiction of New York City inside.
"He bought it when he was young, for inspiration," Kelsey said.
Scott always chuckled and declined when Kelsey asked her dad if she could have the snowglobe.
Later this year, Kelsey will begin a career in supply chain management. She'll work for Ernst & Young in New York City.
When Scott learned Kelsey got the job, he finally relented on the snowglobe.
"This is yours," he said. "You deserve it."
Before she begins that gig, though, Kelsey will spend a few months at home, a stint that will include watching Rowan in her final games in an L-S uniform as the Pioneers compete in the playoffs. Rowan was recently named the Lancaster-Lebanon League Section Two Most Valuable Player for a L-S team trying to put a cap on its history-making season - this year's bunch became the first in program history to win a section crown and first to reach the league championship game.
It will bring an end to a 14-year stretch of the Kimmel family, including the parents, being involved in L-S lacrosse.
"The Kimmel family certainly contributed to the genesis and the development of the program from the youth on up through high school," Krebs said. "Numerous families have contributed, coaches have come and gone, but the Kimmels have been working in the program since at least 2009. … the Kimmels have certainly inspired the current generation to help keep our program robust."
L-S lacrosse goes on with the Kimmels, while the Kimmel women move forward trying to make proud the man who supported them so much.
"I definitely feel extremely motivated to pay forward my dad's sacrifices," Rowan said. "I hope to work hard to gain many experiences that he can see while watching over us."