Some Amish farmers who travel by horse and buggy in northern Manheim Township will likely move rather than tangle with heavier traffic from the proposed 75-acre Oregon Village development, an expert of Amish culture testified Monday night.
Donald Kraybill, a prominent authority on Plain sect communities, said about a dozen members of the Amish community told him traffic safety is a deep concern, particularly on back roads, if the project brings 554 dwelling units plus other high-traffic uses to their mostly agricultural area.
"The proposed project would disturb, disrupt and threaten their viability," Kraybill said of the 1,200 Amish from 250 households who live within two miles of the tiny village of Oregon. "A community can only take so much in terms of putting up with factors that they feel may endanger the safety and the compatibility of their culture with a particular area."
Kraybill, a retired Elizabethtown College professor who has written extensively about the Amish, testified on behalf of opponents of the mixed-use development.
It was the eighth session of the hearing, which began Jan 14. The Hurst family, owners of the Oregon Dairy supermarket and restaurant, are asking the Manheim Township commissioners to approve the project as a conditional use.
A decision isn't expected until next month.
The proposed development includes high-density housing, restaurants, a supermarket, a hotel, a bank and retail on two sites totaling 75 acres.
Traffic worries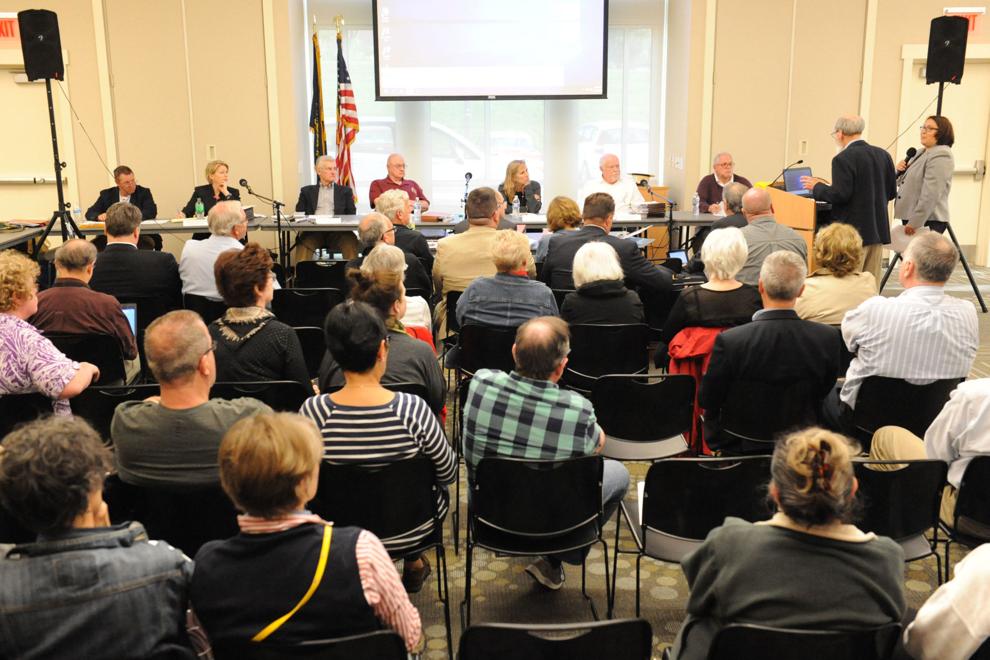 Kraybill said he recently spoke to about a dozen Amish from eight households, and their overwhelming concern was about how heavier traffic would make it less safe for farmers using horse-drawn conveyances and for children walking to the 11 one-room schoolhouses in the area.
Kraybill said the Amish also are concerned about horses balking at a proposed big intersection on Route 272, even if it has traffic signals. They also don't like a proposed traffic circle.
"One of them said to me, 'It just seems like they plopped a little city in the middle of our community,'" Kraybill said.
Kraybill emphasized the tight-knit nature of the eight Amish church districts surrounding Oregon that have members traveling regularly to each other's homes for worship, weddings, funerals, youth activities and other gatherings. It's an entire rural culture that's jeopardized by encroaching traffic, he said.
"I'm speaking from the perspective of a living, religious community," he said. "I want to underscore religious because there are First Amendment free-exercise issues here, that is suddenly having something imposed upon them."
Centuries-old community
"This isn't a new Amish community coming in and asking a municipality to make accommodations for them because of their horse-drawn equipment," Kraybill said, noting that the first Amish arrived in Lancaster County in 1737.
Kraybill drew applause from many of the over 100 people in the audience when he said the Amish asked him to remind the commissioners that "we pay school taxes for schools we don't attend, and we pay our own school taxes, and we don't use many public services."
Kraybill said he doesn't expect the development to cause an immediate mass exodus of the Amish. But he said it's possible that over time some desiring a more rural setting will move to other Pennsylvania counties or to other states.