A quick Google search of the phrase "is Amish Mafia real" nets about 7,890,000 results in just 0.23 seconds.
Inquiring minds need to know.
After all, what could possibly be fake about Amish men wielding baseball bats, shotguns and assault rifles while keeping the peace in Lancaster County's Amish community?
Let's settle that score: Amish Mafia is not real. Amish Mafia is fake.
---
RELATED: 
Season 4, Episode 6: Serious issues, backstabbing and purity sales
Season 4, Episode 5: Demon camp, Amish makeup and hand-me-down bloomers
Season 4, Episode 4: Teeny bikinis, dandelion wine and lots of revenge
Season 4, Episode 3: Goat torture, a Levi and Merlin bromance and Mary as a seductress
Season 4, Episode 2: Here's what we learned
 Season premiere recap... what we learned from first episode
Complete "Amish Mafia" coverage throughout the years
Local filmmaker strikes back against popular portrayals of Plain society
What dontcha know about 'Amish Mafia'?
EXCLUSIVE: Amish Mafia star Esther Schmucker talks about fame, recent assault in one-on-one interview
---
The only thing legit about Discovery Channel's proclaimed "reality" show is the filming is done in Lancaster County. All storylines and character portrayals, according to our research, are not just fabrications, but complete creations of the show's producers. None of these characters actually exist as portrayed on the show. As for the characters in real life, some had Amish/Mennonite upbringings; others didn't. 
WHAT DISCOVERY SAYS
A Discovery executive insisted in a 2013 interview that the characters who star in the show are genuine Amish and Mennonite folks living in Lancaster County, not paid actors.
"They are actual people," Laurie Goldberg, Discovery's vice president of public relations, said in that interview. "These are real people in the Amish and Mennonite communities."
First off, there is a big difference between Amish and Mennonite faiths; the two don't dress alike or share identical beliefs.
On the show, Discovery presents the characters only as Amish who either weren't baptized or never joined the Amish church. That's why, the show claims, they drive vehicles and behave in other ways forbidden for members of the church.
Can't have it both ways, according to multiple local researchers of the faith. An Amishman or woman is an active member of the church.
Also, according to multiple sources, the main characters are paid a per-episode salary.
HOW ABOUT THE CHARACTERS?
First up: Esther Schmucker.
Discovery Channel says: "Esther is the matriarch of a once powerful Lancaster Amish family. She's known for being a strong female, something very uncommon in the Amish World."
She's actually just a normal Lancaster County girl. Regarding her "powerful" Amish family, we found zero evidence of that in our research. What we did find, in court records, were rap sheets full of petty crimes and violations for Esther and her brother and show co-star, John Schmucker.
Here's what Esther really looks like when she's not acting: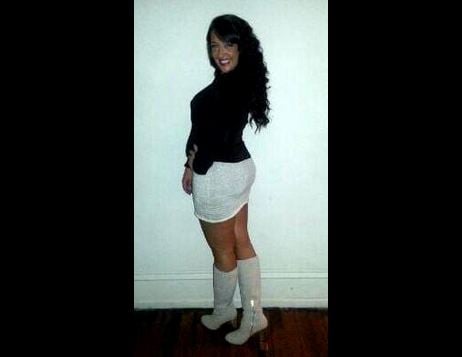 Next: Alan Beiler.
Discovery Channel says: "Known locally as the "Swartz Amish" or Black Amishman, Alan Beiler is Lebanon Levi's former events coordinator.
He's actually a talent manager and producer.
Here's what he really looks like when he's not acting: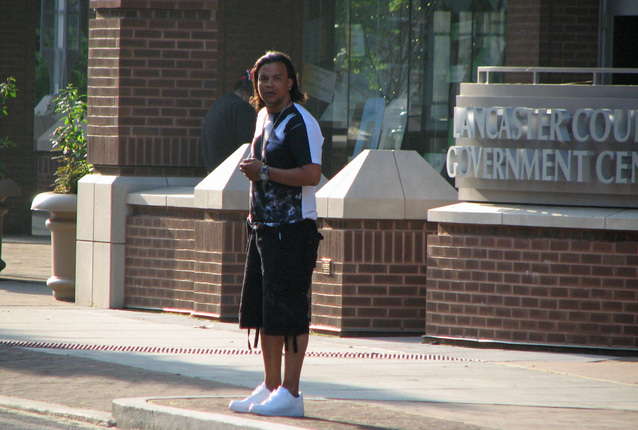 WHAT AUTHORITIES SAY
If a violent group of Amish "protectors" exists here as represented on a hit reality television series, Steven Echternach and Jonathan Heisse would know about it.
The two local cops are District Attorney Craig Stedman's liaisons to the Amish community, working with local Anabaptist groups on crimes of all sorts.
And they've found zero evidence of the gun-wielding group of Lancaster-based Amish renegades portrayed on Discovery Channel's hit show, now in Season Three and still attracting over 2 million viewers per episode.
"I can say with absolute certainty that what I'm seeing on Discovery Channel is an exploitation of the Amish culture," Echternach, Strasburg's police chief, said in a recent interview.
LANCASTER COUNTY POLICE DEPARTMENT?
On the show, listed atop main character's Lebanon Levi's "rap sheet" and mentioned by a show narrator as the arresting agency is "Lancaster County Police."
Guess what? There is no such thing.
There is a Lancaster City Bureau of Police, but no countywide force, as the show depicts.
In fact, this is from the city police's official Facebook page in 2013:
"Lancaster City Police Department: NAME CLARIFICATION We are the Lancaster City Police Department. We have been serving Lancaster City for well over 200 years. If you are looking for the Lancaster County Police Department, as depicted on a fictional cable TV show, you may want to look elsewhere."

Local author and historian Brad Igou was so sure the hit television show was a farce, he was willing to prove it.
Igou, president of The Amish Experience in Bird-in-Hand, designed an attraction that would bust the myths surrounding the Discovery series that's breaking network records.
But instead, the Amish Experience was halted after Discovery executives threatened legal action against the tourist attraction.
Click here for an exclusive look at the cease-and-desist letter sent from Discovery Communications to Igou on April 1, 2013.
Igou called the rift a case of "David vs. Goliath."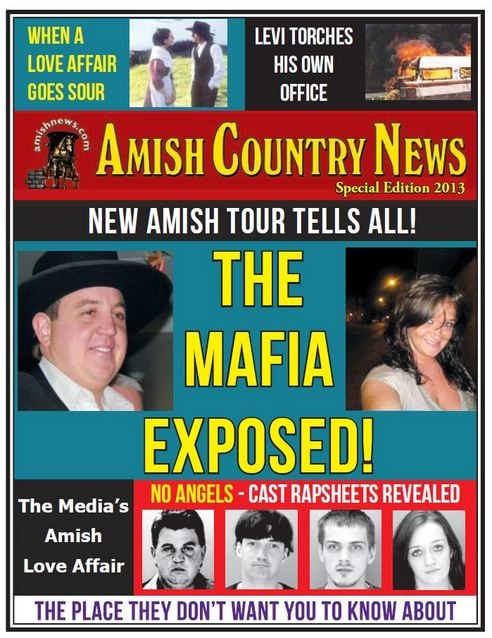 And finally, let's not forget how close Discovery comes to actually admitting that the show is a fraud.
Here are the disclaimers from the opening of the show.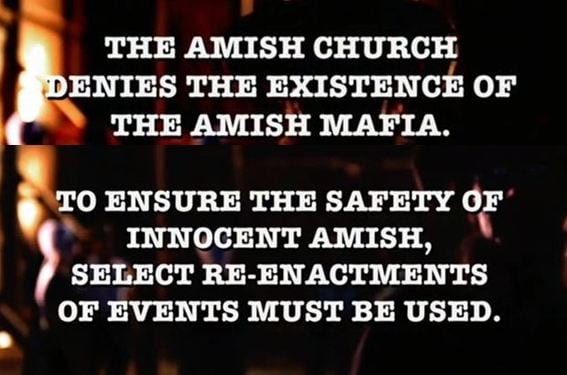 Translation: Genuine Amish people in the community regard this show as phony and Discovery is admitting what you're watching are actually re-enactments.