This story originally appeared on LancasterOnline in April. The episode ran Monday night, July 1, 2019.
William John Schlageter V waited more than seven years for his chance to test his skills on "American Ninja Warrior."
But it wasn't for a lack of trying.
A video he sent to the program's producers in 2012 shows a confident 14-year-old making his case to appear on the program.
He said he trained on a daily basis as he reeled off various exercises only people who follow the program would understand.
"There aren't many 14-year-olds that can do stuff like this," he said in the video. "There aren't many 21-year-olds that can do stuff like this."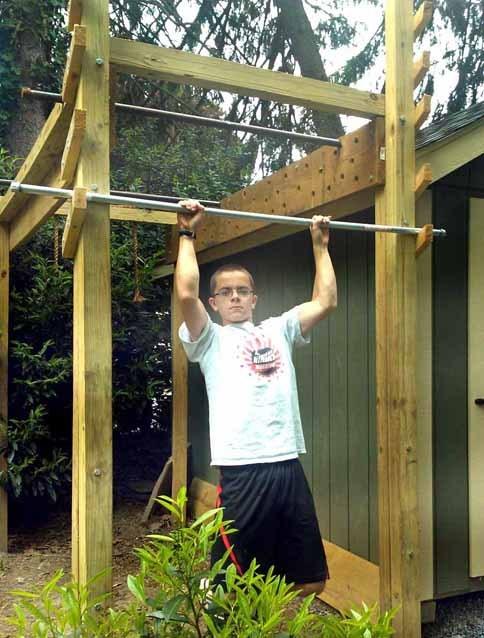 But, alas, the one thing that prevented him from fulfilling his dream of taking on an "American Ninja Warrior" course was his age. Contestants had to be at least 21 to compete on the program in 2012.
Fast-forward seven years, and the former Lancaster city resident finally earned a spot on the show this week.
'Dream come true'
Schlageter, 21, competed in the "American Ninja Warrior" qualifier this weekend in Baltimore.
"It was already a dream come true the first time, and doing it again this year was beyond even that," he said.
The first time he was referring to was 2012, when his video impressed NBC officials enough that he was invited along with his dad William John Schlageter IV, to Miami to experience the course.
"I just wanted to put myself on the radar," Schlageter said of the nearly five-minute video he sent even though he knew he was too young to qualify.
The experience solidified his drive to make it this year.
Schlageter started to train, an hour or two a day, in addition to playing tennis at Lancaster Country Day.
First, he trained on a backyard obstacle course he built with his dad, then later began incorporating rock climbing and tricking, which combines flips, kicks and twists, into his regimen.
"Climbing is important, and tricking helps you to understand how your whole body moves as one cohesive unit," he said.
'Best seven years of my life'
After years of consistent training, Schlageter — now a senior at the University of Rochester University triple majoring in biology, chemistry and environmental science — was ready to apply.
He could have applied to compete last season when the show lowered the age to participate to 19, but it didn't feel like the right time, he said.
In December, he submitted a new application video, along with forms and a questionnaire, to the show.
He learned he qualified to participate in Baltimore on March 28.
"The whole journey has been the best seven years of my life," he said. "I could not be happier to keep on bettering myself, continuing to push myself beyond my limit and get stronger."
He would do the years of training again in a heartbeat, he said.
"It's addicting."
Schlageter credits his father for pushing him and encouraging him throughout the years — from building the backyard course, to taking him to Miami and even running along the sidelines during his runs in Baltimore.
"He's done nothing but support me the whole time, and he's a great dad," he said.
Baltimore is the fourth of six qualifying cities before the final in Las Vegas.
The episode is scheduled to air in mid-June on NBC.